You can listen to the podcast and read the show notes here.
In this interview, I spoke with Gabrielle Wallace.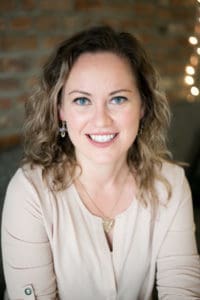 Michael Light: I'm here today with Gabby Wallace of gabbywallace.com and Go Natural English, and she is a YouTube genius with over a million viewers. Gabby is so famous among her English students that they used to cause a problem in her business, but maybe you could tell us a bit about that, Gabby.
Gabby Wallace: Yes. Thank you, Michael. I'm happy to be able to talk with you, and just so that I keep myself honest here, I have 250,000 subscribers and 12 million views, but not a million subscribers. Anyway, there's a lot. Let's just say there's a lot of subscribers.
Michael Light: I'm sure one of your videos has had a million views.
Gabby Wallace: Oh, yes. Oh, sorry. Yes, the individual video, yes. There are several of them that have 2 million or a million or at least a hundred thousand or whatnot, so yes.
Michael Light: Yeah.
Gabby Wallace: I wanted to make myself honest.
Michael Light: One of your promo elves wrote it on your Facebook page. I'm sure she did.
Gabby Wallace: Yes. Yes, and you mentioned some problematic comments. There are YouTube comments, there are social media comments, but I have a lovely audience. Just to get straight to the matter at heart here, I often get comments that are inappropriate. I'll give you an id-
Michael Light: Yeah. Give us a detailed example. I mean, you're a CEO of a successful company.
Gabby Wallace: Yeah.
Michael Light: What are these people saying in their comments?
Gabby Wallace: Well, so Go Natural English is a business for English language learners. I'm an English teacher, so I show up online in my videos as an English teacher giving English lessons, advice for speaking English as a second language. There's this few different kind of inappropriate comments. One kind would be just totally misguided, like, "Oh, teacher you're so sexy," or "Teacher, will you marry me?" That's one kind of category. I'll just leave that there.
Another category is on my posts that I advice for video creators. I have another project at gabbywallace.com where I talk about my experience and what's working and what's not working for my YouTube channel and my business. It's kind of the meta-project and my sharing with other entrepreneurs. I've done some Facebook Live. I've done some posts on Facebook around that project, and I still will get English learners following me.
I might be talking about how to create a great video for your business, and then I'll get a comment like, "Please teach me English," or "Please tell me grammar." That's another kind of category of off-topic, not so inappropriate, but still kind of inappropriate because it's totally off-topic. It would seem to that the person wasn't really listening to what I was saying in the post or in the video. That's the premise here of the problem that I was having.
Michael Light: When this was happening, how did you feel getting a bunch of these comments every day?
Gabby Wallace: Right. Well, my emotion that I felt was frustration, anger, just my body felt tense and just, I mean, I wanted to reach to the screen and slap someone.
Michael Light: That's coming in the next-
Gabby Wallace: When you decide to work online …
Michael Light: Yeah, that's, I think, going to be in the next version of YouTube where you could do that, but for now, you felt frustrated, angry.
Gabby Wallace: Yes.
Michael Light: How did that affect the energy level for doing your business?
Gabby Wallace: Oh, I just wanted to shut down. I mean, really, no exaggeration, I felt like for the last several months, dealing with these comments … I mean, these comments had been going on since the beginning, but it really hit me hard in the last few months. I really was trying to get myself out of my English teaching business, not shut down the business, but I was taking steps to replace myself in my videos with another teacher and replace myself on social media with assistants who help me with that.
It's one thing to have assistants who are very helpful and can help grow the business, but I realized that replacing myself in the videos and some other parts of the business may have been not the right decision and out of that … It was made, maybe, out of that fear and frustration of dealing with those comments that I just wasn't enjoying.
Michael Light: This wasn't just a practical matter of dealing with the comments. It was an emotional and energetic component.
Gabby Wallace: Totally. Totally. Yeah, because every time I would get a comment, I just freaked out. I mean, I didn't do anything drastic, but I just felt negative feelings. I would just either ignore the comments or block the person, even, if I was feeling especially frustrated with that comment. In a way, I was assuming the worst with every comments.
Michael Light: This started to affect your day-to-day business. I mean, not just dealing with the comments, but the other parts of your business, like your motivation had dropped.
Gabby Wallace: Totally, yes. I think that my motivation dropped. It made me reconsider even whether I wanted to continue with the business at all.
Michael Light: Wow.
Gabby Wallace: Yeah, I mean, and this is not like something that I just started. I've been doing this business for five years online and I've been an English teacher-
Michael Light: That was very draining to have all these people commenting. I mean, I would call them energy vampires. They were sucking your energy.
Gabby Wallace: Yes.
Michael Light: It was partly what they were doing, but it was also how you were interacting with them or not interacting.
Gabby Wallace: Definitely. Right.
Michael Light: How did you shift that Gabby?
Gabby Wallace: Well, online, in your group, we talked about that situation and I think you asked me some questions, basically, asking me to think back to the first time I felt those feelings. Basically, what I felt besides the frustration and the anger was that I wasn't being listened to, my viewers or my audience, they weren't listening to what I was trying to say, either I was trying to help them speak English, and then instead of following the English lesson, they were going off on this "Hey sexy teacher, will you marry me?" I mean, it's kind of a compliment, right? I shouldn't be so upset.
Michael Light: Well, the first time, it's a compliment. The second time, it's kind of nice, but the ten thousandth time, maybe it's a little wearing.
Gabby Wallace: Thank you, yes. Yeah. Trying to share my experience as an entrepreneur, and then being asked for a grammar lesson, I really felt like there was a disconnect and I wasn't being listened to. I wasn't being heard. I thought back into my first experience with this, and you encouraged me just to think about what first came to mind, not think too, too hard, which is good, because my memory isn't always perfect. I thought back and I had this thought, this memory of not feeling heard by father when I was a young girl.
Totally, in my mind, I would think, "Oh, that has nothing to do with business. That's totally unconnected," but when I did that work that you suggested to send good energy to that moment and unblock, I don't know if you would describe it in a different way, but I felt like I was unblocking that moment, that memory with good energy. That really had a huge impact. I told a lot of friends about it. I said, "You know how this mind sound like woo-woo, kind of weird, but it really works."
I was surprised just trying it out and doing this exercise made such a difference, because the next time that I went into social media, I, again, saw one of these inappropriate comments, "Hey, would you marry me? I'm very serious. Please tell me how can I marry you." Instead of feeling angry, I just laughed to myself. I actually was able to respond in a kind way, saying, "Well, instead of that, why don't you check out my English lessons," and send a link in the comment to my English courses. Kindly but firmly redirecting this person to the appropriate thing that I was trying to tell them about.
Michael Light: Then how did you feel yourself?
Gabby Wallace: Yeah, I just felt positive, kind, like the anger and the frustration wasn't there. I could laugh it off. I could just say, "Well, that was kind of funny," not like "Oh my gosh, I'm so angry, how could this person do this to me?" That energy shifted to "Oh, this person just needs some direction. He's confused."
Michael Light: How does that affect the rest of your business?
Gabby Wallace: Oh, I think that it has a multifold effect. I mean, from that individual, who is now redirected, to other people who might read that post and be redirected to the positive energy that people can see in the post and the way that I interact with my audience, but also the way that I feel. I didn't get drained of energy. I feel more positive, even though I took a little time to respond, but it didn't feel like it sucked a bunch of time or energy out of my day. It was a quick little thing that energetically didn't suck the energy out of my day like before.
I just feel like I'm able to dig deeper with my audience and give them more love from a very positive place and not project frustration or anger or cutting people off. I was literally blocking people on social media who were sending inappropriate messages. Of course, if it's really inappropriate, I'm still going to block people, but I don't feel the need to do that as much. I actually got a response from this particular person who I am using as an example. He said something like, "Oh, okay, thanks. I'll check out your lessons," very normal, not upset, a very nice response. I felt like the whole interaction just went much better than it would've before, and definitely that carries into other parts of my day in my business. Yeah, it just made a big difference.
Michael Light: Now you have more energy for creating sales pages or doing other things in your business, whereas before, you were drained and depressed and discouraged.
Gabby Wallace: Yeah. Well, and I made a decision recently to ramp up my YouTube videos for the English learners. I could say that indirectly, that's the result for having more of this positive energy because I feel like I have more to give, and I can put my energy into sending out that love to my audience through more free contents. I think, in turn, that would probably affect my bottom line in my business with selling more online courses or even just direct income through YouTube monetization with their partner program. I think that, really, it does have an effect on business success and my energy and everything.
Michael Light: How much do you think that will add next year to your bottom line?
Gabby Wallace: Oh wow. I'm doing some mental calculations here. I would say, I don't know, maybe an extra thousand dollars a month. I mean, this is like a quick mental calculation, but yeah, I think that's … Yeah, by unblocking this issue-
Michael Light: That would be $12,000 for the year.
Gabby Wallace: Yeah.
Michael Light: How long did it take you to clear this?
Gabby Wallace: 10 minutes.
Michael Light: You made an extra 12,000 by 10 minutes of energy clearance?
Gabby Wallace: Yeah.
Michael Light: Plus you now feel happier about your business.
Gabby Wallace: Yes. Yes. I mean, it takes time to create the videos, but that's the result of clearing this issue. It's absolutely incredible.
Michael Light: Would have been creating the videos or would they have been as effective even if you dragged yourself creating it?
Gabby Wallace: Probably not, yeah. I probably would've carried that negative energy into the videos. I don't think that they would be as effective as they are now.
Michael Light: Yeah, because people pick up on this. In fact, a mutual friend who is in the group said she thought she picked up on this in the last two months of your videos.
Gabby Wallace: Oh yes, I remember that. Yes, that was perceptive. Yeah, because I could feel myself tensing up, and it's interesting to know that she saw that in my face and in my tone when I was dealing with that in a live Facebook video.
Michael Light: Wow, and that could've really drained your whole English teaching empire.
Gabby Wallace: Oh, totally, totally. Yeah, now I feel … I'm not just saying this for your listeners. Michael has not paid me to say this, but I really feel really rejuvenated, like I'm coming from a more loving place, like I have more energy to give to my audience. I just think that that will results … I mean, first of all, just more positive energy in the world, which is very important and exciting, but for my business, more sales and more opportunities to monetize. I have a few different income streams with online courses and sponsorship and the YouTube partner program. I think all of those areas will probably improve because of the better energy that I can bring to my audience now.
Michael Light: Wow, and then how about your personal life and your health, how is stuff affecting you and your health?
Gabby Wallace: Yes. Hold that question real quick. I just want to mention one other thing about the business side of things. I also have more energy to do some of the things myself that I had been hiring out. I mentioned that I had hired another teacher to make videos for me, and I had hired another assistant to respond to social media comments. Sometimes it's good to get help, but I'm actually enjoying doing those things myself now, and I think it's strengthening my brand and it's saving me money from having to pay the contractors. I just wanted to mention that as well.
Michael Light: Coming back to your health.
Gabby Wallace: Yes.
Michael Light: What have you noticed there?
Gabby Wallace: I noticed more positive energy, just more energy, in general, when I'm working. I have more focus and drive to put into my work, more creativity too. I don't feel so blocked, to use that word again, when thinking about planning my content creation or planning my marketing, my email messages, for example, or my social media posts. I just feel like, "Okay, I can go ahead with this," and I'm not afraid of the 1% of the messages that will probably be inappropriate, because, to be honest, I don't think the inappropriate messages will ever entirely go away.
They might actually go away a bit, because of the better energy that I'm putting in the videos and the posts, but I think there will always be one in a thousand comments that are just like, "What were you thinking?" The ability to respond to those is really changing for me for the better. You asked about health, I think that-
Michael Light: Yeah, I mean, was your health on the up or the down before this happened? You said you were a bit stressed by it?
Gabby Wallace: Yeah, I would say that my stress level has gone down and I've been feeling more energetic towards the time that I put into my business, so not-
Michael Light: If this has gone one for a few years without you clearing it, it might've affected your health too.
Gabby Wallace: Oh, yeah, and it definitely affects … Yeah, it definitely affects health, definitely affects the everyday decisions I make. If I don't feel energetic around my business, I'm going to stall with the work. It's going to take me longer. That might mean that I'm not going to exercise business I took too long to do something or maybe not take a proper break for lunch because I'm just struggling. I think that there's a lot of repercussions that could've happened, that could've been taking me down.
Yeah, so it's hard to say a very concrete thing, but I think there's a lot of the little everyday things that add up over time, like taking care of yourself and having that balance with putting good energy into your work but also having good energy to take care of myself. You know what? The other thing that's interesting is I do feel that my self-confidence is improving, because I would let those comments eat away at me, like, "Oh, these people aren't really hearing me. Maybe I'm not worthy of being heard." It's such a-
Michael Light: Oh, wow.
Gabby Wallace: Yeah, such a horrible voice to hear, that voice saying, "Oh, you're not worthy of being heard," but those are the kind of voices in my head that I had to unblock, thank God. Yeah, I mean, my self-confidence, I think, is improving as well.
Michael Light: Well, that's really important when you're a public figure, the face of your company as many CEOs are.
Gabby Wallace: Absolutely.
Michael Light: I think this is a common concern that people have. Many people would like to have a successful YouTube channel or a podcast or a book, but they're afraid of all the repercussions that would happen.
Gabby Wallace: Yeah, and over the years, the … I mean, just dealing with some of the negative comments, which aren't a lot, again, they're not a lot, but that has been in the past one of the most difficult parts. Now, I mean, it's been, what, maybe a month since I unblocked this. It's quite recent, and maybe it'll be longer once you air this, but it's really had a good effect. I can deal with those comments now. It doesn't feel like such a drain, such a big thing on the YouTube channel.
It's funny because you think, "Okay, I've been doing YouTube for five years. I have hundreds of videos out online," you would think that I feel totally confident all the time, but no. I mean, it's something that I'm working on still, but this exercise has made a big difference.
Michael Light: Right. What would you say to people who are listening and reading about this who are like, "Well, this sounds a bit weird to do, energy clearing, for something from my childhood to affect something in business now," and "Are these energy vampires even real?"?
Gabby Wallace: Totally, I think that there's these things that we pick up on or learn or assume or the thoughts that we have as children that we hang on to, and I mean, years and years later that we're still hanging on to. It's amazing how going back in time in your mind and clearing the energy can make such a difference and just tell yourselves that those things aren't necessarily true that you thought were true. In my case, "Oh, I'm not worthy of being heard." It's not true. Now, I can unblock that and … It make take a few times. If I notice myself getting frustrated again, maybe I have to go back and do it again. I don't know. So far so good, so far I've been feeling great, but-
Michael Light: Usually it's permanent.
Gabby Wallace: Really?
Michael Light: Once you cleared it … Yeah. You clear the root.
Gabby Wallace: Wow.
Michael Light: It's like pulling out weeds.
Gabby Wallace: Oh my gosh.
Michael Light: If you just chop the top of the weeds, they grow back, but if you get to the root of the issue, pull it out and they're gone.
Gabby Wallace: Well, what's interesting too is it took you asking, "What is something that's frustrating or challenging for you?" I mean, this is the kind of thing that I could've let go on for years and years more without even really paying attention, "Wow, I have this block in this area," and it's really an energy vampire, as you call it. Just taking a moment to realize that they're there, and then just, I mean, believing that it could make a difference, try it out.
I mean, to unblock the energy, as I told you, it took me about 10 minutes once I understood the exercise and really just relax and let myself think about my past and summon the energy. I mean, really it's not much time. I don't know what you have to lose. For people listening, I mean, try it out. Right away, I said, it can make such a big difference. If it seems strange, just give it a chance, really.
Michael Light: That is great. If you're a CEO who wants to put your performance up, put your profits up, and reduce your stress, join Gabby in our CEO group for improving your business intuition and help yourself feel better and help your business do better.
Gabby Wallace: Yeah, I love it. Thank you so much Michael.
Michael Light: Thank you Gabby, and may Go Natural English and gabbywallace.com be mega successful in 2017.
Gabby Wallace: Thank you, and for you and the group and your book as well.
Michael Light: All right, thanks, bye.
Gabby Wallace: Bye.