Alaina Schwartz talks about "How The Masculine Paradigm Sucks for Real Success" in this episode of Intuitive Leadership Mastery with host Michaela Light.
Show notes
How Masculine domain energy stops the flow
Balance of male and female

Yin and Yang

All have both

In our society high achievers tend of be high maculine dominant

Feminism – taught to succeed as male in biz

Burn out 

Overwhelm

Stress

Relationship issues

Health issues

Spiritual lack

The Masculine Paradigm of Success

Structure 

Hustle and single minded focus, no emotions
Create the Success You Want by Moving in Flow 
Ego running biz vs high self. Struggle vs flow

Your day flow easy

True to your own self

Self-love, self-valuing

Aligned with our purpose → satisfaction
Relationships are key
Better negotiations

Relationship to self

Healthy self talk

Look inside to see success

Love your Self (higher self not ego self) first, then other others and the planet

Goals – Who your are vs what you want

Energetic alignment to what we want

How does a person who already has achieved this goal behave, talk, how dress etc?

Shift your mindset and thoughts and emotions and habits

Confidence

Visionize the emotion of having achieved this goal, being this new person

Habits – addiction to the familiar, fear of unknown

Flow and synchronicities

Relationship to money

Energy current – currency – flow

Gratitude

Easy making money

Easy keeping the money you make

Satisfaction of what you make

Joy of spending some of the money you make
Creating new future aligned with your true you and true why 
Predictable Past way vs new way (unpredictable)

Inside vs outside validation

Time in Nature and higher level intelligence

Outside

Advertising

Movie "They Live" (

video

)

School

Experts

Parents beliefs and criticism

Childhood theta brainwave state

Low news to no news diet

Conscious choice of media you consume

Conscious choice of people in your biz and life

Friends

Family

Spouse

Staff

Clients

Vendors

Avoiding dream stealers 

3 min 3 hour 3 days people

Masterminds and mentors

Environment – biz clutter
The science of mindset
Science has become the language of Mysticism 

Dr Joe Dispenza 

RAS = Reticular Activating System 

Noticing

Limiting beliefs 

How to Create Wealth, Abundance and Freedom through the power of Your Mind
The Habits that Shift You From Burn-Out to Abundance. 
Habits for Flow in Business

Rewiring my brains
Who we truly are
When we truly strip away the limiting beliefs and patterns that have covered up the truth of who we are (which is love), and cultivate self love, it allows us to be guided by our intuition and move/create in flow states, rather than being in hustle, push, push, push, do, do, do.
Podcast: Play in new window | Download (Duration: 1:05:24 — 59.9MB) | Embed
Subscribe: RSS
Bio
At 14, Alaina suffered a traumatic brain injury and her mother was told she'd have permanent brain damage. Her mother, who didn't believe in the diagnosis, retrained her brain for a full recovery. Today, we call that neuroplasticity. Then, after 18 years as an attorney in the music industry and the EVP and Exec Board Member of the largest independent music company in the world, she lost everything. Her personal and professional life completely unraveled. 
She became hyper-focused on rebuilding her life and rewiring her brain again for success and fulfillment. She has created multiple six-figure companies and a beautiful life since. As a business and mindset coach focused on foundations, strategies, and systems, she uses those experiences and her training now as the foundation of my work with entrepreneurs
I'm this unusual combination of having one foot firmly grounded in the business world, working with business development and strategy for over 25 years.

The other in the spiritual realms – that I often speak about through the lens of quantum physics and neuroscience.  

I run my business through intuition and checking in with my higher self consistently throughout the day. And I've always been highly intuitive (having studied reiki, shamanic healing and plant spirit healing).

Parents career path (18 years of lawyer in music biz) – their view of success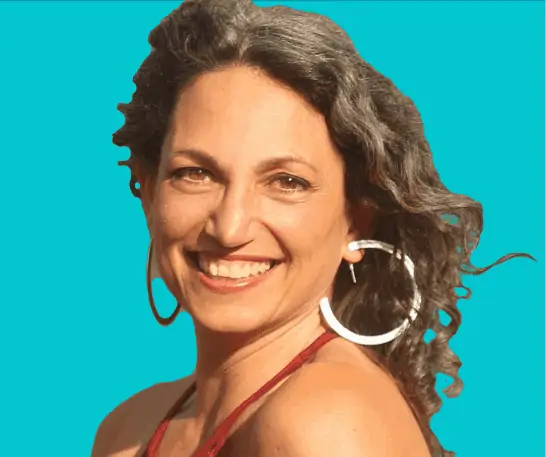 Links
Interview transcript
Michaela Light 0:01
Welcome back to the show. I'm here with the lane Schwartz and we're going to be talking about how the masculine paradigm of success sucks for real success. So welcome, Elena.
Alaina Schwartz 0:13
Thank you. It's so great to be here with you. I'm honored Michaela.
Michaela Light 0:17
Yay, me too. And for those of you who don't know, her, she used to be in a previous life, a Attorney for the music industry. But she stopped using so much of that left brain attorney stuff and got into her right brain skills and intuition.
And she has a very interesting life history that we'll share later. But right now, she's a business, a mindset coach, and she works on improving your foundation strategies and systems. So let's talk about the masculine dominated way of being in business because so many women and men use that but but perhaps they're not sure exactly what we're talking about. So what do you mean by the the masculine way of doing business or masculine dominated energy,
Alaina Schwartz 1:15
Everyone has feminine and masculine energy, Yin and Yang, you know, inhale and exhale, the sun and the moon. And everything is, is sort of feminine energy, and masculine energy. And so each person, whether you're a man, or a woman, however you self identify, um, you have masculine and feminine energy. And what's interesting about that is that, you know, in the patriarchal society, masculine energy has very much dominated, and it's dominated how people do business. And so what that looks like, for me also, when you look at the the masculine and feminine, it's like hustle and flow. So hustle is Do do do push, push, push, action oriented, single minded focus, always moving forward. And what tends to happen for both men and women for particularly for women, is it tends to lead to burnout, exhaustion, overwhelm health issues, relationship issues, you know, so maybe you are crushing it in your business, but you're like, the rest of your life has completely imploded. Or maybe you're even struggling to get where you want in your business, you're struggling to scale your business or grow your business, two different things, but you're scaling tea, or you're struggling to either grow your business or scale your business to the next level, because you're in constant state of doing and you can't possibly work any more to, you know, to grow your business anymore. And so, so, flow is actually it is moving into that state of intuition, it is moving into those more feminine qualities of wisdom and feelings. And you know, like, if we're too far in the feminine, it's like being like total hippie and not really wanting to accomplish everything. But if you're too far in the masculine again, you are in that burnout, overwhelming exhaustion. So there's a huge balance. And it's learning how to balance those two energies so that the masculine can actually support the message masculine is the structure. And so we do need structure in business, but the feminine energy is the flow. And if we moved more into flow, then we wouldn't we create what we wanted with ease. So it makes sense.
Michaela Light 3:32
It does make sense i muted myself, so I wasn't making noises. I was having some late breakfast. So I think that makes sense. But maybe maybe it would help to understand what's the you know, you're talking about how masculine dominated energy stops the flow? What exactly tell us a bit more about what you mean by flow? Because I don't think you just mean be a hippie.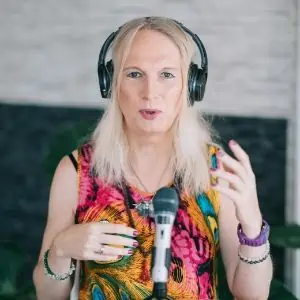 Hi, I am Michaela Light, author of "Intuitive Leadership Mastery" and "What Would It Take?". I help CEOs dramatically increase their business intuition so that they can grow their biz faster with less stress. And not burn out with even more work hours. In a 1,000 member international entrepreneur community, I am known as Ms. What Would It Take. It has been 15 years since I stopped only using my logical brain to run my businesses and stepped up my intuition to help me make faster and better decisions. I have helped thousands of CEOs reach their goals 4x faster than before. Here is what  one of them had to say: "I'm working on things that are more fun, more exciting and more enriching for me...from a personal perspective, but also from a career standpoint. And I have to say, this is surprising for me because 2016 will mark the ninth year of me running my business. I was actually looking to exit my business and to try something completely new, different and more exciting. But after working with Michaela for the past three+ months, I realized that I didn't have the right framework to reach my goals." - Dustin Overbeck, CEO of TownWeb