You can listen to the podcast and read the show notes here.
In this interview, I spoke with Raoul Davis.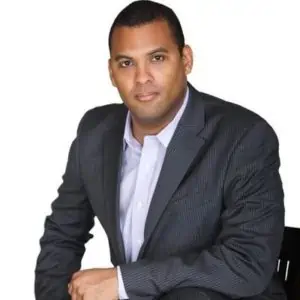 Michael Light: You know, just – the way I see it is, right now, if a CEO said to you, "Oh, we don't use spreadsheets in our business. That's too new-fangled and out there, weird," you'd be like, "What the fuck are you talking about? It's just a tool. Of course your staff are gonna use spreadsheets." I think intuition's gonna be the same way in a year's time. If you were a CEO saying, "Hey, we don't use intuition in our business, you'd be like, "What are you talking about? Do you not want an edge on your competitors?" It's like, of course you use it cause it's just a tool, and it works.
Raoul Davis: Do you find that people might be using it and just calling it something else?
Michael Light: I think people do use it, but a lot – not everyone – some people are like, "We only do decisions rationally." But yeah, people do gut – they have a gut feeling. The thing is, they don't have tools to make it easier to use, so with some of the stuff I do is I like, "Here are a bunch of ways you can extend this, you can get more on it. You can use it in areas you may need using it in. If you're investing in different projects or hiring – how can you hire quicker without having to go through hundreds of resumes? Or have your staff go through hundreds of resumes? For example. How can you tell if a client is gonna be an asshole or a good client to have? And how much money are you gonna make with them over the next year? These are all things you can get from your intuition if you ask the right.
Raoul Davis: Yeah, I 100 percent agree with you.
Michael Light: But not everyone is doing that, you know? I think some people do that, but not everyone. Even the people who do this, they don't always feel comfortable sharing with their staff, right? And just think how much more powerful someone's company –
Raoul Davis: Oh, I personally don't mind sharing it at all.
Michael Light: Well, that's good. That's probably why we're talking.
That impairs the people who work in your team. If they can be like, "Hey, it's okay for all of us to use our intuition, and we can all use these gifts that we have, we can build a much more powerful organization." And we can move quicker – cause that's the other reason for this. I mean, you're probably aware that the world's changing a lot quicker these days than it used to ten years ago. I mean, it's going nuts, you know?
Raoul Davis: Yeah, it was funny because I actually had this group called the Center for Organizational Effectiveness kinda do an assessment on our team and our strengths, and so going into it, I was assuming that one of the things was gonna come out was that we were innovative, but that was not what came out. What came up was that we improvise. It actually ended up being like the biggest core value amongst our most successful team members. I think when you're improvising, I mean, a lot of times you are laring in your intuition.
Michael Light: Absolutely. That's how you to successfully improvise. I mean, that's what good business people do. It's also what, you know – if someone's in the military, you know you don't think of the military as being intuitive, typically, or I don't. But they really are when they get into an actual battle, you know? They're all like, let's follow the rules up until the moment they're in a battle and they're at war, and then it's the soldiers who are able to intuit that hey, they're about to be attacked, and they need to do something – that survive.
Raoul Davis: Yeah. Yeah, I mean, there's a principle that I've actually kind of led our team by called Commander's Intent. Basically, the commander sets the battle direction, but realizes that he's not always on the ground, so he has to trust his soldiers to be able to improvise and use their intuition and make their decisions that are the best real-time.
Michael Light: Right. And that actually was what the German army did in World War II, which is why they fought far above their numbers. They were much more effective as an army than you'd think from how many soldiers they had.
Raoul Davis: Right.
Michael Light: Because they would let the local commanders and the local soldiers, they knew what was happening on the ground. The generals were too far away, so they were okay. The same thing in business. You can't micromanage your whole team if you've got a whole bunch of people. Even if you've only got a few people, it's still silly to micromanage 'em. Why did you hire 'em if you weren't gonna have them make smart decisions?
Raoul Davis: Yeah. Absolutely
Michael Light: Cool. So your business is helping people out with publishing, or you do other things? I wasn't quite sure what –
Raoul Davis: So what we do is CEO branding. Actually, this is funny cause now, I'm gonna kinda give you the back story, and you'll kinda see how intuition has played throughout the whole entire process.
When I was in undergrad, my freshman year, I partied. I'm sure you probably did, too. Did you go to college?
Michael Light: I did go to college, yeah.
Raoul Davis: Yeah, so you remember your freshman year. You're around all your friends, and you know. First time away from being from home, so I had a good time. End of my freshman year, I had this friend of mine who said, "Hey, Raoul, you should run for vice president of campus activities board because you'll be able to throw all the parties on campus."
I go to the meeting, and instead of nominating me for VP, he nominates me for president, and he had brought all these people to kinda come in and vote for me because he knew that the bylaws the organization had had loopholes, so I accepted the nomination for president. I won. Everyone hated me within the group because I'm the president, and I wasn't even in the group the year before.
At this point, I had to make a decision of okay, am I gonna be serious and learn some leadership skills, or am I gonna go through this year with everyone hating me? I had to kind of feel my way through not ever having had any experience leading an organization on any level whatsoever on how to kind of convince people not to quit, how to convince people to believe in me, and to kind of see things through with the organization.
I surprise a lot of people – even the advisor of the organization cause she didn't have high hopes for me. We had a pretty good year, so I had worked behind the scenes, and I thought that doing the work would set me up to go into student government. I wanted to be the secretary of judicial affairs for student government cause I was gonna go to law school at the time, this and that.
I run the election. I'm running against a member of a popular sorority. Much less experience than I had, but she slaughtered me cause why? Cause she's in a sorority. So fortunately thought, my reputation with in at least the inner circle of student leaders was good enough that I got appointed to like, an administrative assistant position within student government.
I learned my lesson and ended up being a lot more visible on campus that year, so I didn't only do stuff, but I made sure I was much more visible. This was kinda one of my first lessons in branding.
I decide to run for VP of external affairs that next year, and then surprise surprise, a football player decides he's gonna run against me. What I ended up doing was there was another person running for the similar position – VP of internal affairs. She was a member of the sorority that caused my defeat last time, and she was running unopposed, and I said to her – I said, "Laura, let's be running mates. I will put your face all over campus. You don't have to spend any money, and you'll get more popularity on campus." She loved that idea. All her sorority sisters voted for me, so I pulled off the upset.
Michael Light: So now you help CEOs do similar things with their brand.
Raoul Davis: Correct. Yeah, I mean so, so then that next year, I booked a speaker on campus and what I said to the bureau we worked with, I said, "I love what you guys do. Do you have any internships?" They said no, and for some reason, I said, "Can you give me one, anyway?" You know, "Can I chat with the CEO?" So I chat with the CEO. I told her, "Look, I'll work on commission, and you guys aren't in the university circuit. I will help you get more established on university circuit." So she agreed. I started calling a lot of her friends at universities and student governments, and my big, sophisticated approach was use me instead of some old guy you don't know to book your speakers.
So, started booking speakers at colleges across the country. Over the summer I would do things like, I would fly to Atlanta, visit every university in Atlanta, work my way all the way through Alabama, Mississippi, to New Orleans, and no appointments, just go in, meet with the student activities director, try to find the student groups, and try to book speakers. And be mindful, I've never had sales training or any of this sort of training in my life, so did that for a few years. I actually became one of the top sales people in the organization only though I was working 10 to 15 hours a week because no one else had even thought about the university circuit, and it was much easier than trying to book corporate gigs.
By 2004, I was in grad school at University of Delaware, and two of the clients from the bureau approached me. I had been working with them on a tour for about six months, and they said, "Hey Raoul, why don't you start your own company, and we'll become your first two clients?" So – why not? I started the business then – 2004, and we started out just managing public speakers, and so the innovation I did in the space was normally as a bureau, you were like a bureau, and you just booked speakers by yourself. What I did was I kinda restructured the model and kinda treated the bureaus like a distributor, so I booked the clients directly, and then I also worked for the bureaus to also get them listed and booked, as well.
I did that for a couple years, worked with some cool entertainers – someone from MTV's Real World, someone from The Apprentice, etc. What I realized in 2006 was what determined how much they spoke was their popularity or their brand, so that's when we went into personal branding – just a matter of necessity to help them increase their speaking engagements. We securing book deals and PR into the mix at that time. Did that for three years. Noticed that there was a lot of talk now about personal branding. There were more firms talking about it. Peter Montoya put out a book on personal branding. I thought maybe we need to figure out how to innovate or differentiate more. We had some CEOs coming into the company as clients, and I liked working with them more than entertainers, anyway, cause they were more sane, in my opinion – believe it or not.
I decided for us to focus on this idea of CEO branding, and when I researched it, there was only one company in the space at all, so we basically ended up being the second entry into it, and the idea was you think about what Richard Branson and Magic Johnson and Martha Stewart have done in terms of leveraging their brand to help build their business – how do we bottle that up in a formula? Where we landed was, you do it through PR, social media, book deals, securing awards, and starting it with a brand strategy that kind of aligns what the CEO's core strengths are with the company's.
Instead of trying to get the company PR because a lot of times, it ends up just being seen as advertisements, by leveraging the CEO as a thought leader – you get the CEO on the CNBCs and all this sort of stuff, and they get to talk about the company, anyway.
That's what we've been doing the last seven years. We are a member of the Forbes Agency Council for PR Work – we're a founding member, actually. We've won a number of awards in the space. We've expanded a bit globally. We have an office in Egypt, now. We work mostly with mid-size market CEOs, some retired athletes, as well, and we've had several clients in China.
Michael Light: Wow. That's great. So you help them rebrand themselves so that they can be seen as a thought leader, represent their company better, and get media exposure.
Raoul Davis: Yeah, so how do you – the three reasons you do CEO branding are 1) to grow the top-line revenue for your company. It's just kind of a better mousetrap. 2) build what we call a portable brand. So if you think about like, the Richard Bransons of the world – if you're seen successful in one area and known for it, people will assume your success in other areas. The third reason is kind of the legacy building component – is to be able to impact the world at a different level. People know – get to become more familiar with the work you're doing and then that inspires others to do it.
Michael Light: Cool. So you're making the next Richard Branson, really.
Raoul Davis: That's the – well, I want to make the next "them," but you know, hopefully Richard Branson's level of popularity, yes.
Michael Light: Wow. I'm seeing hundreds of people coming out of this, yeah?
Raoul Davis: Yeah. That's the goal.
Michael Light: Wow. Okay, so where does intuition fit into this?
Raoul Davis: Well, I mean, I think like, most of it is intuition because I never studied any of this stuff, so it was intuitive for me to ask the CEO to give me an internship even though they don't have any. It was intuitive for me to kind of make up a sales pitch to my colleagues at other student governments, and even think I could sell without having any sales background and being a psychology and political science major. It was intuition deciding to start the business and structuring the way I did, and then over time figuring out what type of ideation needed to happen in the business to kind of allow it to continue. Because it was kinda like every time there was the potential to get stagnant, trying to jump ahead of that. I'm a firm believer that if – they say that if water isn't running, it becomes diseased, so you've gotta have some type of continual flow or that stagnation can kill you.
Michael Light: Wow, that's a good quote. Is that your quote or is that someone else's?
Raoul Davis: It's something I read at some point – I can't remember where I got it from.
Michael Light: I'm sure I can find it. That's a good – I'm just writing it down – it's – cool. So really, you just follow your intuition, you keep flowing, and that helps your business be more successful.
Raoul Davis: Yeah, you've gotta be willing to read situations, feel your way through them, and kind of anticipate the next hurdle you're going to run into or begin to see the signs of that hurdle, and be willing to move before that hurdle smacks you in the face.
Michael Light: That really sounds like a sporting analogy, now.
Raoul Davis: Little bit, yeah.
Michael Light: If you –
Raoul Davis: – and I did make up that one.
Michael Light: But I mean, it's true for business, too. If you're able to see the issues before they become problems, then you can just keep your business running much more smoothly and less stressfully.
Raoul Davis: Yeah, I mean, I think the single most accurate sports analogy to a CEO is really a American football quarterback. I mean, because you have to make – you call a play in advance, but you have to read and make decisions real-time. You're reacting to things that are unpredictable. You may think the defense is gonna do one thing, but they do something totally different, and you have to read the situation real-time.
Michael Light: Right, because you can't control what your competition is getting up to [crosstalk 00:18:43], or even what your clients need and want.
Raoul Davis: Yeah, or what's just happened in the world. Yeah.
Michael Light: The myth that you could do with logically and rationally and have a spreadsheet to figure everything out is just crazy cause it's all – there's too much information, and it's all changing too quick.
Raoul Davis: Yeah, I mean, I think that what people can do – and as I matured, I did find some benefit in this, is that I think there is some benefit to having a broad structure and definition, but you have to give yourself the room to be able to maneuver all sorts of ways within it. But I do think there's some benefit to having like a framework. I mean like, one of the things that kinda anchors me is I read a lot of the book of Proverbs and the book of Psalms in the Bible because the principles in there kinda help anchor me daily and allow me to kind of challenge myself to make sure I'm operating within the framework I said I wanted to operate within.
Michael Light: Have you got a passage from that you've read this week that helped out somehow?
Raoul Davis: Well, I think – so one of my favorite ones is that – this idea that there is a season for everything. There is a time to cry, a time to cheer, and it kinda goes on. I'll e-mail it to you, but I love that because I think what happens in our lives is that we are constantly moving through seasons, and we don't have complete control of them. Just like you have no controlling factor of when spring, summer, fall, and winter come in the real world, and I think it works the same way in our lives. I think the mistake people make is they all want to get to summer, but the reality is we will all face winters, and what you need to be willing to do is make each season of your life the best season. How can you have the best fall or the best winter or the best spring? When it is summer, you better start building that harvest so that you can make it through the next fall and winter.
Michael Light: Makes sense. I must admit, I'm also thinking, "Hey, it's winter in the east coast. I'm just gonna go to Thailand." That's me. I'm a bit more – whatever. Location independent. What about – are there any areas in your business – you know, like – some of the areas I've used intuition in are hiring cause it's just hard to tell who can be a good person just by looking at resumes. For me, I've gotta get a feel for the person. I don't know if you have any story or experience with that. It sounds like –
Raoul Davis: So for me, it's kind of client prospecting, and one of the things I look at is the – I guess it goes back to Napoleon Hill's concept in the – what's the book? The Laws of Success. 15 Laws of Success – where he talks about this idea of having agreeable minds, and so if I find myself in a situation with a potential client where it seems like they just kinda have this wall up, and they don't like, share openly, and they offer a lot of pushback right away, a lot of times, I will kinda back off of those situations and decide not to either pursue the type of opportunity or if I do develop a proposal, it is literally twice the cost of what it would normally be because I am basically accounting for the pain and suffering.
Michael Light: Right. That makes sense. That even makes them back off, themselves, or at least you're getting compensated.
Raoul Davis: Correct. And I think with most people like, at some point, unless you're just completely irrational, you'll end up getting to a place of rhythm, but it's just a matter of it takes more time, therefore it costs more. To get to that place of rhythm with some people than it does with others. Yeah, I think that's a whole nother concept is I think – this idea of rhythm. I think life is a lot like dancing, you know? I think that you end up learning to follow the rhythm in life. There's times where it feels like you are cutting against that, and sometimes people don't listen to that, and they go through with things anyway. It ends up burning them big time, so when you kind of enter in that place where you feel like you're free flowing, and you're in that rhythm, things come together much better.
Michael Light: What's an example of that that you've seen? I totally get it, but –
Raoul Davis: When I brand strategies for clients like, we will spend 4-6 hours with them, get the information, and there is some days where I can sit down and start developing that strategy, and I just don't have it. Maybe I was up too late the night before. Maybe I've got something else going on on my life, and if I try to like, just grind through that, it ends up producing really poor content, and I have sometimes just said to a client, "We need an extra week on this" because the last thing you want to do is produce something that isn't gonna be your best. Whereas sometimes it may be, "I need to go to a beach" or sometimes I'm just kind of in that rhythm, and then I can just flow right through it and what normally might take 20 hours takes 6.
Michael Light: So instead, if you listen to your – what's going on – and feel the rhythm, you know that yeah, now's a time to rest versus now's a time I can just get this material done real easy and not fight against that.
Raoul Davis: Yeah, and I think a really simple application that people can get of this is I think way too many people try to do complicated work late at night. Like if you have already worked for 9 or 10 hours, and you're trying to do something, and it takes a lot of mental horsepower, and you know you're kinda tired, you're being silly. It's gonna take you 3x to get through it, and if you just took your tail to bed and started on it the next morning, you blow through it way faster.
Michael Light: I mean often, I think that's very true. Often I get – if I go to sleep thinking oh, what will it take to get this thing done easy in the morning, I'll get inspiration in the morning, and not only am I fresher, but I often have fresh ideas.
Raoul Davis: Yeah. Absolutely.
Michael Light: So that is a great way to do things. What about – you mentioned it's like dancing. You talk about your own rhythm but also there's other people's rhythms, too. So –
Raoul Davis: Oh yeah, absolutely. I mean I think that when you bring people within the company, you've gotta kind of get a sense for what's it gonna take to establish rhythm with them. It's not always just gonna be like a microwave, right? It's not, you put it in this microwave for 60 seconds and boom, pop, it happens. You've got to understand what level of potential there is to establish rhythm and then begin to work your way through it. I have found that a lot of times, the best way to do that is to kind of have the softer conversations with people. Like you really kinda get to understand what really drives them. What are their inspirations? When you can kind of find the commonalities between what drives you and what drives them, and you begin focusing in that area, you develop that rhythm much faster. I think the big mistake a lot of people make is that they just treat everybody the same. That just does not ever work.
Not to get too political, but I think the thing that hurts America right now is that as a country, we've lost our sense of empathy. When you are able to demonstrate empathy with people, they're much more willing to listen to you and care about what you're saying, and you have a much easier time articulating and working through your differences at that point.
I saw Joe Biden give the most interesting interview a couple months ago. He talked about how him and Strom Thurman and Jesse Helms obviously had very different views of the world at one time, especially when Helms and Thurman were segregationists, but over time, getting to know each other over the course of decades, they came to be really good friends. Biden gave one of them their eulogy. Jesse Helms' children said to Biden, we don't agree with half of what you agree with politically, but we voted for you because we know you. We know your heart. We know that you care, that you want to do the right thing.
Michael Light: Makes sense. One of the things I learned in sales is that all things being equal, people buy from someone they like, and all things not being equal, they still buy from people they like.
Raoul Davis: Yeah. Absolutely.
Michael Light: Yeah. Same thing in politics or getting people to change. A lot of running a company is just convincing people to make a successful change in what they do.
Raoul Davis: Yeah, that is correct.
Michael Light: By default, people don't like change.
Raoul Davis: Correct.
Michael Light: That's quite a trick, getting them to embrace change. How do you do that in your company?
Raoul Davis: We're mentally wired to reject change, right?
Michael Light: I think we get wired at school, you know? That's where we're taught change is dangerous, but I think before we're like, three years old, before we hit school – little kids love new stuff.
Raoul Davis: Yeah, yeah – that's a very fair point, yeah. You're right.
Michael Light: Once we get beyond that, we've gone through education it's like, ugh – we've gotta learn something new. That sounds a bit like it might be a lot of work, it might be dangerous. Might be hard. So yeah, what's your secret to getting people to embrace change?
Raoul Davis: I actually tend to want to show them that it's working, first. If I am going to ask the team to make some sort of change, I'd tend to model the change, first. Have some progress in it, and then walk them through it.
Michael Light: So you're kind of leading from the front, there.
Raoul Davis: Yeah, I mean, because I think that – oh, I know what the concept is. The objectionable mind. That's the word I was missing. I mean, I think that you've gotta be willing to kind of coax things in a way that you're removing the obvious objections that would typically come up, and you work people out of purely thinking with their analytical minds and beginning to work with their imagination.
Michael Light: Well, that is really one of the keys to a successful leader. They can work with their own imagination, but even more importantly, they help other people to imagine how things might be different if they hired their company, or how it might be different if we changed the system inside the company.
Raoul Davis: Correct. Yes.
Michael Light: Working with imagination is really dealing with your intuition and the magical side of things. Because it's not physical. That's basically what – your whole business is built around brand strategies. I mean, brand is not something you can like, grab hold of. It's all intangible.
Raoul Davis: Yeah, yeah. We have to get them to buy into imagining that after we work with them, they're gonna achieve some future state that doesn't exist, yet.
Michael Light: You're a genius, then. I mean, that's really hard to do, right? You've gotta convince a client that you're gonna work with this thing in other people's minds that doesn't even exist, yet. The brand.
Raoul Davis: Yeah, I mean I think we've had some success in convincing them because we've been willing to commit to things that I don't know of many other firms are willing to commit. So for instance, we commit to a number of media placements, so if we're working with someone for six months, we might say we guarantee a minimum of 30 media placements. If we're doing Facebook, we may say we guarantee at least 15,000 more Facebook fans, so what I've tried to do with the business was kinda look at why people hate the industry in general. A lot of people hate PR. I tried to think, "Well, why do they hate it?" And then I try to frame the business to overcome those objections so that what happens is that we are talking differently than the bad experiences you've had in the past, and if you're doing a competitive bid, the competitors are not framing it the same way we are.
The analogy I use is that when you go to a car dealer, you put down money, you expect to leave with a car. What PR firms do – and most in this branding category in general – is you put down money. You might just get two wheels. We've tried to frame it like it is a product, like you're walking away with something more tangible at a minimum. You can wrap your arms around it.
Michael Light: Well, that sounds like a great way to help people understand what value you provide. It really occurs to me that a lot of sales is working with the imagination of the client so they can get where they could be in the future and overcoming their own resistance to change and also their fears about whether it's going to work or not.
Raoul Davis: Yeah. I think the two words I would use are trust and imagination. You account for those two things, you're good.
Michael Light: We were talking about imagination. How do you create trust in other people?
Raoul Davis: Well, I mean, so trust is basically demonstrating to them that you have the capability to do what you say you're gonna do, and then also you are, again – different from your previous experiences have been, so you're overcoming the skepticism that they naturally have. I'll tell you, for instance, what I do not understand about people who make cold calls is why in a million years would you ever call an entrepreneur and say, "Can I speak to the business owner?" Like, if you haven't taken the time to find out what my name is, I am not gonna trust you. That is an automatic red flag.
Michael Light: But I mean, the way to do a successful cold call is you do some research, and you go and you find out their name, but you find out other points of connection and what pains they have, you can find out. There's a lot of things you can find out before you phone someone, these days.
Raoul Davis: Yeah. I mean, there's all sorts of things you can find out to help develop rapport, and then also you've gotta start the conversation in a way that's disarming. Like, if someone is picking up a call from a number that they're not familiar with, these days, they pick up the phone ready to be combative. You immediately have to disarm them.
Michael Light: How do you do that?
Raoul Davis: Well, I think it's just what you laid out. It's basically sharing things about the business. It could be having some other level of small talk. It's gonna be one of those two things or a combination of both.
Michael Light: Where does your gut feeling – your intuition – come into that kind of conversation?
Raoul Davis: Oh, you're reading tone. Because when a person picks up a phone, you can kind of tell where they are right away. Are they rushed? Did you catch them at a good moment? And then you've gotta flow through the rest of the conversation based on wherever tone is heading.
Michael Light: So you're reading their energy. You're picking it up through their tone of voice, their speed of speaking, how engaged they seem.
Raoul Davis: Their tone is more important than what they're saying.
Michael Light: How much more important?
Raoul Davis: Oh, I would say 3x.
Michael Light: Wow. So many people spend time on the phone, and they're listening to the words, and what you're saying is really they need to be listening to the tone, picking up the energy of the person.
Raoul Davis: Correct
Michael Light: If you're picking this info up, what are you doing with it?
Raoul Davis: Well, you're adjusting to how much time you're gonna have in the conversation. Based on that, you lead with your points – so if you know that basically, this conversation is gonna end in like, the next two minutes, then you go ahead and try to pull out your hook that is going to make them interested in either talking further in that moment or allowing you to get an e-mail address so that you can follow up with them.
Michael Light: It's almost like you're at a dance, and you've met someone, and it's like, you want the next dance, and their body language is just not interested, but you've got time for once dance, and maybe you get their number to dance a little later. Or they become engaged in the dancing, and they want to continue dancing.
Raoul Davis: Yeah.
Michael Light: But if you're not paying attention to that, then you're just gonna strikeout.
Raoul Davis: Yeah, I mean, and sometimes, you've got a situation where you dance with somebody and then you decide it was kind of a good moment, and like you said – you may get the number, or you may decide that you're going to go to the bar and then come back later because you left something positive with them, and the next time you communicate with them, they will remember that. You didn't ask for the e-mail, and you just decided you would say, "You know, what, I'm going to reach out to you later when we have the time to talk more fully. I've appreciated the three minutes you were able to give me right now." If you get out ahead of that, that makes people feel like you get them.
Michael Light: Back to the empathy. Cause I think there's a shortage of empathy in the world, right now.
Raoul Davis: That is it.
Michael Light: We're running a deficit.
Raoul Davis: So you're saying "the world." I thought that was just an American thing.
Michael Light: No, I think there's a shortage of empathy in most western countries. Not [crosstalk 00:42:35] countries.
Raoul Davis: Okay, fair enough.
Michael Light: I mean, I think there are countries – I mean, I'm in Thailand right now, and I'd say people are pretty empathetic, have time. It's sort of like if you take yourself back to the 1940s or 50s in America where it was like small town, and people had time to say hello to people, which we don't seem to do so much, anymore. There's more of that that happens in some countries. I certainly see it Latin America more, and I see it in Thailand.
Raoul Davis: Yeah, you know – I think – so this actually makes me think of something different. I think the other point related to empathy is being willing to understand how people's backgrounds guide their behavior. Some people initially are rude, not because they're even trying to be rude, but because it's just kind of wired in them from how they were raised. If you can stand that initial layer of ugliness, you're one of the five percent of people who can, you get rewarded big time.
One of our PR people, she – 80 percent of my team cannot stand her because she is very short in her communication. She basically does not add a lot of color to her messages. She's very kind of bottom line oriented, but you [inaudible 00:44:21] the time to understand why she's like that, what type of work experience that she has had, what type of family situation – and as a result, she opens up a lot more to me than probably anyone she's ever worked with, before.
I think that empathy thing drives not just the individual situations in the moment, but it drives to trying to understand who people are, and I think even about America, my biggest issue with people from other countries that criticize America is – yes, we're the most racist country in the world, but we're also the most tolerant. We're the only country that has been brave enough to have this level of diversity, and of course there's gonna be issues with it. It's been 300 years – it'll probably be 300 more for it to be smoothed out. Can you imagine if China was even 15 percent diverse? They would go crazy. South Africa, being 10 percent white, it went crazy. I think a lot of times, we're just not patient, and we're not thinking through the bigger picture and kind of why things are the way they are.
Michael Light: Well, it's not just countries. I mean, just within the United States, if you take people from different parts of the US – if you take the people from New York and people from Atlanta and you know, somewhere out west – they all have, everyone has different ways of interacting.
Raoul Davis: Yeah, we're like different countries, pretty much.
Michael Light: Well, yeah, it's like 50 different countries all put together, which is sort of how it started, right? I mean, there were 13 different states, and they all decided to get together. Even now, you can still feel – you know, I still feel that it is like almost different country when you cross a state line. Or even just between different cities, even within the same state have a different feel to them.
Raoul Davis: Well, I mean, James Carville, I think it was, famously said in Pennsylvania, you have Philadelphia and Pittsburgh and then Alabama in the middle.
Michael Light: Well, that kinda makes sense. I was just trying to see Alabama being split up and fitted in to Pennsylvania. But it's true. Being able to pick that up and be empathetic with different people just makes you much more powerful as a leader.
Raoul Davis: Yes. It makes people open up more. I run an anonymous political blog. I'll actually give it to you. Presidential Ticker. And I don't put my name on it because I don't want clients to know political stuff I'm doing, and then also, cause I'm behind the scenes, if I have like, a comma splice or something, it doesn't matter. I have Trump supporters, Clinton supporters, Sanders supporters – everybody on the page interacting with each other, and sometimes it gets ugly, but what I try to push people towards is understanding each other. When someone makes a really ugly comment, I kinda ask them, well – why do you feel that way, and have you considered this perspective? It doesn't matter which side we're on. I try to push people towards empathy, so I don't take a partisan stance, I just try to push people towards thinking of what's the other perspective.
Michael Light: Well, so you're helping people be empathetic, themselves.
Raoul Davis: I'm trying to, yeah. It's kind of brutal, though.
Michael Light: Why is it brutal to get people to be empathetic?
Raoul Davis: Because I think that this election has just made people callous in a way that I haven't seen in my lifetime, before. Yeah.
Michael Light: Yeah. Well, maybe we have to go really down in order to come back up, you know?
Raoul Davis: Yeah. I mean, but one thing I say about people who really get upset with Trump is I say, "Don't get mad with him that he just took the lid off of the garbage can." He kind of showed us where our country really is.
Michael Light: Yeah, it's a bit of a [crosstalk 00:49:28] mess.
Raoul Davis: To your point, you've gotta uncover it before you can deal with it. Yeah.
Michael Light: Yep. Well, yeah. No one's really wanted to deal with the garbage, they've just wanted to kick the garbage can.
Raoul Davis: Right. Exactly.
Michael Light: That isn't, you know – helping other people express empathy for each other is a pretty big skill.
Raoul Davis: Yeah.
Michael Light: I mean, it's one thing to be empathetic, yourself. Helping others to be empathetic is another level on that.
Raoul Davis: Yeah, I once was working with a couple of young millionaire African American clients, and this guy from Tennessee just basically started about, "These niggers are gonna lose their money and blah blah blah." Just like, nasty. I said, you know, "Thank you for writing me. Here's some additional things to think about. They actually have worked very hard." And we went back and forth a couple times, and I even said to him in one of the e-mails. I said, "You know, I'll be praying for you." Then he e-mailed back, and he was like, "You know what, man. I'm sorry. You're talking about praying for me, and I'm being a complete jerk. What happened was one of my friends got raped by two African American guys, and they got off, and it's made me very bitter." So he thanked me. We engaged a couple more times, and who knows? Maybe I prevented him from one day committing a act of violence because he calmed down. You don't ever know how what you do ends up impacting people.
Michael Light: Yeah, and what you pick up, and how you say things can totally change how they interact and their energy. … How do you deal with that when you've got someone who's maybe a little aggressive or confrontive. What do you do?
Raoul Davis: You've gotta be willing to assume that they aren't pure evil. That is the biggest one. No, it really is.
Michael Light: No, it makes sense.
Raoul Davis: Assume that they aren't like, Charles Manson, right? Because if you end up finding yourself justifying why they're stupid, then you won't have a reason to engage with them, so I would rather find out what is driving them, and then work from that place.
Michael Light: So realize that they are also spiritual beings having a human experience.
Raoul Davis: Yeah, and they're just struggling with it in some sort of way. We all struggle. Then you can have more empathy for them, and that opens up more communication.
Michael Light: Then you can have more empathy for them, and that opens more communication. Makes sense. So, any other things on this intuition that you've picked up [crosstalk 00:53:04]?
Raoul Davis: I think you also kinda nailed it a lot where you talked about kind of tapping into that spiritual side of you. I happen to believe that the big bang didn't create itself. Some force had to set that in motion. I think that if you are a person that's come to that conclusion, you owe it to yourself to spend a part of your life figuring out how to tap into that force – whatever you believe it to be.
Michael Light: This can help your business to be more successful and easier to run.
Raoul Davis: Yeah, I mean, I think that whether it's Henry Ford or Napoleon Hill – I mean, I think you find examples of people who were willing to kind of do that, and you've been able to see the impact it's made for them. I mean, like, if you're – I mean, just think about Dr. King for a second. I mean, how could he deal with that level of anger all the time? It was nothing but his ability to tap into that spiritual side. Without it, he would've just been angry all the time.
Michael Light: Right. And he wasn't. Outwardly, he didn't come across as angry. I mean, he was passionate, but he didn't like, take it personally.
Raoul Davis: Correct.
Michael Light: That's quite a skill. …
Raoul Davis: Yeah.
Michael Light: Just imagine if you'd been around back then, and you could've been his personal brand advisor. …
Raoul Davis: He was one guy who – you know what I tell a lot of people? It's funny. When Colin Kaepernick was doing his protest deal, I basically did a post on Facebook about something I thought he should change because like – from a branding perspective – and people were like, "Oh, well – it's not about branding." And I said, "What do you think Dr. King was doing when they had Rosa Parks sit on the bus like that? That was planned. They'd planned that for months." The reason they'd planned that was because they realized that people would think it was outrageous that you're gonna take an elderly black woman and make her move. That was strategy. Branding is about how you drive the narrative and perception, so there is strategy in those sort of things. The social causes that deploy the best strategies end up winning the game.
Michael Light: … That's – I mean how do you get what the best strategies to promote whatever movement you have is? Whether it's a political movement or a business movement. Because the best businesses really are – you know, they're not just selling a service or product, they're helping create a movement.
Raoul Davis: So my mentor in branding is a guy named Chris Collins. He taught me this very simple concept. You have two choices: you can get branded, or you can get labeled. If getting branded means that you're putting out a message that you want people to identify with – so you're influencing the narrative. Being labeled means that you just let people make up stuff about you.
If you go back to what Trump did, he labeled the hell out of Jeb Bush. When he called him "low energy," he buried him. And the reason he buried him was because Jeb Bush had not built a brand that could withstand that, and he didn't know how to recover from being labeled. Then, the thing that you've seen, kind of, in the general election is many times Trump's greatest strength has become his weakness. When he is branding himself correctly, when he allows himself to be labeled, he loses. It really boils down to that, and you can study the trend lines with the polls. It's very simple. When he says something stupid or some story comes out about him, he's down. When that doesn't happen, he goes back up. It really is that simple with branding.
Michael Light: So the key to branding your business and yourself is you get your story out and are clear about how you are instead of being labeled by others.
Raoul Davis: – and you find the people who are mostly likely to receive it.
Michael Light: Really, you're polarizing the market. Some people are gonna like truly authentic you, and other people aren't, and that's okay. That's better than [crosstalk 00:58:42].
Raoul Davis: I mean, yeah, so some people will like it, and then what happens is when those people start liking it, and they start talking about it, other people catch on as they piggyback on. What Steve Jobs understood was that – and like, when he was having the debate with Woz about having an open system versus having a closed system, he wanted to have a closed system because he wanted to have something that was unique in the marketplace, and he felt like he could drive something in the marketplace that a small group of rebellious people would catch onto because it's different from everything else out there, and then that small group of people would start sharing it with others. That's exactly the way it played out.
Michael Light: So he had a clear brand. By brand, people knew what he stood for. Is that what a brand is?
Raoul Davis: Well, so I think what was kind of interesting about him was I don't know if people necessarily knew what he stood for. I think what they knew was that he was creating something that was different, and the people who levitated to liking things that were different just began to identify with that company and with his brand. He tapped into an emotional chord that was very powerful.
Michael Light: Right. I remember that ad that they did in 1984 – the famous one [crosstalk 01:00:33].
Raoul Davis: Hello?
Michael Light: Yeah, you still hear me?
Raoul Davis: Yeah.
Michael Light: That famous ad Apple did in 1984 [crosstalk 01:00:43].
Raoul Davis: Yeah. That was not for the masses. Yeah, that ad was not for the masses. It was for a small group of people to latch onto and then to spread it to other people.
Michael Light: It was for the people who believed in creating something different.
Raoul Davis: Did you ever watch John Stewart and Stephen Colbert when they were on back to back?
Michael Light: Mm-hmm. Yep. Yep, I did.
Raoul Davis: What the two of them were able to put together in terms of being able to infuse comedy and news and really kind of connect to people emotionally? I mean, they basically accomplished – and I was one of the people – there were a lot of people who [inaudible 01:01:34] got their news from the two of them. It was because of the level of candor that they both offer and infusing it with humor, and so the fact that they were doing something very different. It was out of the box of "the matrix," right? I think that sometimes what drives down to is it's basically how do you escape out of "the matrix"?
Michael Light: So yeah, how do you use intuition to escape from "the matrix"?
Raoul Davis: … Yeah, I mean, so if you think of Nascar, all the cars are very high performing. The thing that's different about them is the driver. You have to realize that it is your individual kind of talent and thought that is the most unique thing, and everything kind of gets burned out of that. You can't always just say you're gonna follow some sort of model because if you follow them model, then you're just following conventional wisdom. And guess what? Conventional wisdom is usually wrong. Otherwise, everyone who followed it would be pretty darn successful.
Michael Light: You can have a model, but you need to use your intuition to adjust the model to fit what's going on with the other people.
Raoul Davis: Yeah. I think – if I were you – the biggest point I would make about intuition is it's the only thing that drives differentiation.
Michael Light: Tell me more.
Raoul Davis: Yeah, I mean, so how do people usually come up with all these ideas? It's because something usually hits them. They don't even know how it hit them, and they ended up just deciding to go with the flow and bring it to life.
Michael Light: … That's a way to have more creativity in your company and also have it flow better.
Raoul Davis: … Yeah. I mean, it is – your intuition is how you gain your competitive advantage cause if you just – see like, a hundred years ago, you could just rely on the strength of your product or your service. In today's world, technology just grows so quickly, and innovations happen so often that you cannot just rely on a product. If you let be the differentiator by itself, you're gonna get beat by your competitor at some point. It's inevitable. The world has just changed too much.
Michael Light: Yeah, they say that the number of inventions that we've had in the last hundred years – in the first 14 years of this century, we've had as many inventions as we've had in the hundred years of the last century.
Raoul Davis: … Yeah, and then guess what? Eventually we'll move to a point where seven years equates to that hundred.
Michael Light: Right. It's just getting faster and faster. The only way to keep up is to use your intuition to be able to navigate through it.
Raoul Davis: Yeah. Right.
Michael Light: I mean, it's sort of like a hundred years ago, we were dancing in slow motion. You could plan things out a bit better, ahead of time. Now we're dancing in real time, and if you don't want to step on your partner's toes, you've just gotta follow the energy.
Raoul Davis: Yeah. I mean, the issue with – and this is the last thing, I'll let you go – with Trump's slogan of "Make America Great Again" is I tend to say more so let American politics be great again, cause there used to be a time when more empathy was involved. The issue of him saying "Make American Great Again" is that the jobs are never coming back. A lot of them – they just can't come back cause structurally, with robotics and AI and some of the other things that have gone on, we're just getting more efficient. The work force has to be re-trained, and people have to understand. They have to be able to learn to tap into their intuition because it's the re-train up in your intuition and learning how to build your personal brand that is gonna be what's successful in this kind of next work force revolution we're going through.
The Millennials – I think their position finds them for it. I'm moreso concerned with the Gen Xers and the Baby Boomers.
Michael Light: Right, cause they may not be quite as nimble on their feet.
Raoul Davis: Right. Yep.
Michael Light: There's a lot of change happening in the workplace. I mean, someone I know – Taylor Pearson – he wrote a book called The End of Jobs which talks a bit about this change. The traditional jobs, a lot of them are going away, and really, the only way to have security is to have your own business.
Raoul Davis: Yeah, I mean, that's a conversation that needs to be had, but it's just not popular conversation for people to engage in. There's an episode of South Park called "Member Berries," and it's about these little berries that they [inaudible 01:07:52] keep talking about the "good old days." The symbolism in it to me was that a lot of times with the Baby Boomers and the Xers, they get just very stuck on how things used to be, and they want it to go back that way, but we don't have a time machine. Sorry.
Michael Light: Well, we are all in one big time machine, but it's set to go forward.
Raoul Davis: … Yeah. It only goes forward. Correct.
Michael Light: Doesn't go back. Yeah.
Raoul Davis: That is correct.
Michael Light: Cool. Well, it's been great talking with you, Raoul.
Raoul Davis: Alright, cool. [inaudible 01:08:32].
Michael Light: This was very useful.
Raoul Davis: Hello?
Michael Light: Yeah, I'm here. I can you hear you. The sound seems to be going in and out a bit.
Raoul Davis: I hope it's helpful, and I look forward to [inaudible 01:08:53] touch base with me when the book's complete, and let's see if we can figure out a way to work together and approach some additional publishers if you're interested in it.
Michael Light: Yeah, I'm happy to share the book with you as it comes out. You know, I'd love to get your feedback on it. I think you might find it an interesting read. [crosstalk 01:09:12]. Maybe there's some way – and you can read some of the chapters that are out in that Facebook group, already.
Raoul Davis: Okay.
Michael Light: You know, I'm sure there's some – we met for a reason, and I'm sure there's some way we're gonna help each other out in the future, so I can tell you do really cool stuff, and –
Raoul Davis: Alright, I appreciate it [inaudible 01:09:39], friend. Thanks so much.
Michael Light: Hey, have a great rest of your Thursday, man.
Raoul Davis: Alright, you too. Cheers.
Michael Light: Bye.
Raoul Davis: Bye.