You can listen to the podcast and read the show notes here.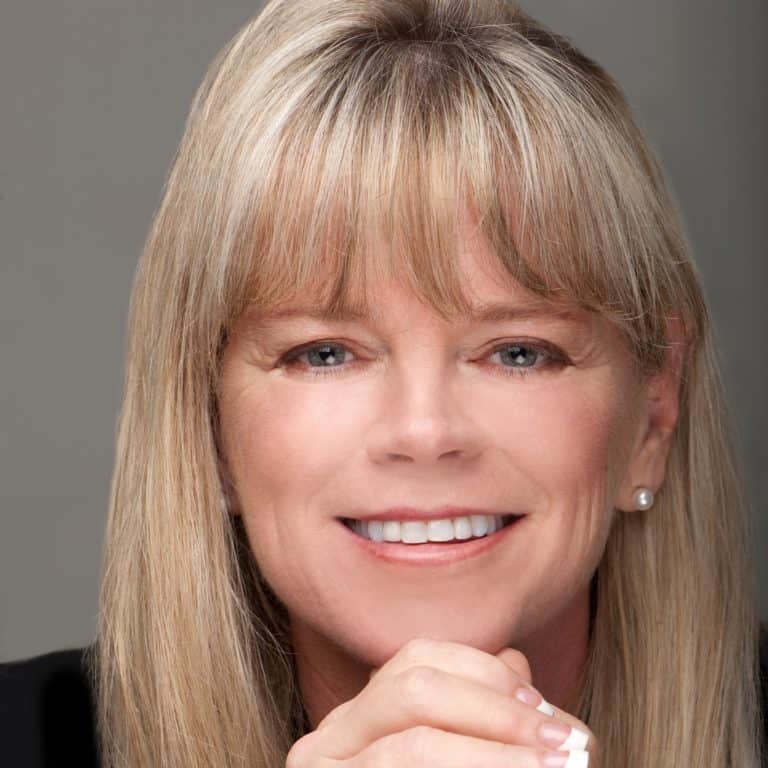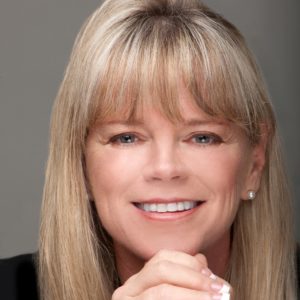 In this episode, I spoke with Marlaine Cover.
Michael Light:                    Welcome back to the show. I'm here with Marlaine Cover, popularly known by her penname, Mama Marlaine, Best Selling Author of 'Kissing the Mirror; Raising Humanity in the 21st Century'.
And we have a lot of interesting topics we're going to talk about today. Why our life skills and what are they and why do they matter so much to entrepreneurs and business leaders today. And why proactive life skills education is so important in your business. Why we need to stop suffering from low life skills competency staff; And I'm sure some of you listening have some of those in your team. In fact, maybe some of you, yourself, have low life skills competency but we won't tell anyone. And how you can dramatically improve your life skills and improve your team communication. And why everyone on your team needs to be good at conflict. Conflict resolution. Not just you. Then we're also going to cover what intra-communication is and why that can increase your profits. And what this new shift in consciousness to proactively learning life skills and using them, matter so much today, right now.
So, welcome, Marlaine.
Marlaine Cover:                Delighted to be on your show, Michael. I just love your book and I love your life's work and I'm just thrilled to talk to you today.
Michael Light:                    Well, I am excited to talk to you because this sounds like something that's going to change a lot of people's businesses, help them make more money, be happier doing it and have less feeling bad about their business. So it sounds like a winner to me.
When you say life skills, what are life skills and why are they so important in business today?
Marlaine Cover:                That's a really great first question because multiple definitions of life skills circulate. If you ask 10 people, you are going to get 10 different definitions.
We define life skills … We have an international group, a consciousness movement, Parenting 2.0; We define life skills as the skills every human being learns in some measure. So, you find a skill each of us learn; All 7.5 billion of us. And that meets our criteria of a life skill.
Examples would be the personal care. We all practice some measure of personal care. We get a good night's sleep or we don't. We eat healthy or we don't. We exercise or not. But we all practice some level.
Organizational skills; We each have some level, some measure of competency of organizational skills. Resource management, financial literacy. And then the really big one is communication and social skills.
These again are skills that every one of us utilize every day of our lives throughout the entirety of our lives. So, they're very important.
Michael Light:                    How do they affect how our business runs?
Marlaine Cover:                You know, if you take any CO, anybody at any level of management and you sit down and say, "Hey, in the last week what were the top three sources of aggravation for you?" And you know, you consult with companies all the time. The top one is always "personnel communication". Working through problems. People would call them personality conflicts.
Really, we can reshape our lens entirely. Instead of seeing it as a personality conflicts, see it as low competencies in communication. Because as we raise our competency in communication skills, we actually can accommodate multiple personalities and perspectives much better.
Michael Light:                    So, you mean we can not have personality conflicts and drama and office politics in our businesses?
Marlaine Cover:                See, isn't that a great term? We have all these wonderful labels. We don't formally … And let me let everybody off the hook here. The current education process for these critical life skills that each of us use daily is primarily role modeling. It's role modeling by parents. What's important to know is that very few parents are every formally educated in these critical skills.
So, it's a little bit like learning to fly a plane from people who have never learned how to fly a plane. Then we go off, as adults, and we repeat these impoverish skills we learned, these low competencies when we're out in the world.
Michael Light:                    Then the plane crashes and we're told we're bad pilots.
Marlaine Cover:                Exactly. That's a really core shift to our advocacy is to shift from looking at a person who is … Every human being is really miraculous and full of potential, infinite potential. So much more than we tend to acknowledge or recognize, which is why I love your work. What we do is when we have a low competency, we put the whole person down.
For example, if somebody is learning golf, you say the golf is difficult. But if they're blowing up at work, you say, "Hey, Joe is difficult." Right? It's not the golf that's difficult, it's that man is difficult. So, we make it about the person, rather than the skill.
So, that's a big price we're currently paying for not recognizing life skills and not having a proactive educational process in place for the development.
Michael Light:                    Well, I think that happens at a higher level. I think many business leaders and entrepreneurs had to learn these skills themselves. Or they're still learning better communication skills and better financial education and better self-care. Often, when that leader isn't performing well, they feel bad about themselves. That doesn't help them be a better leader, really.
Marlaine Cover:                No. The personalization, you know when we make the distinction, "Okay, this is a skill". And it's very important to respect that every learning curve begins with low competencies. With beginner, you've gotta learn addition before you can learn calculus. You don't want the calculus people going around to people learning addition, "Hey, you're a bunch of losers", right? I mean, that's not really going to inspire the people learning addition to raise their competency level and stick with math.
It's the same way with emotional leaders. If we're going around insulting everybody, well we might as well be discouraging them, completely; From raising their competency levels.
So, we want to acknowledge every level. You know, if somebody's struggling, they're struggling. They're struggling with their emotions or thoughts about the way a meeting went or something. Making room and respecting that we do have low competencies. Well, that's where we begin. Let's start there and let's raise them.
What's interesting is we expect people to have high competency, emotional and literacy skills simply because they grow a few feet taller. Which, is much like assuming that somebody's going to be, you know … It's about as rational as assuming somebody's going to be a concert pianist because they became six feet tall. Growing taller does not increase your competency.
And we have ample evidence of that, these days. All we need to look at is our American politics and the way everybody dialogues. These are supposedly world leaders; But instead, and everybody else and we're all putting people down rather than saying, "Gee, where do we learn these skills? What is the educational process? And how might we improve that process?"
The good news is we can raise our competencies at any age. We don't have to wait to be fired from our job. We don't have to wait for bankruptcy. We don't have to wait for divorce. We don't have to wait for illness to raise our competencies. We can begin today saying, "You know what? These are critical skills. And I'm going to invest in them by embracing wisdom."
With educators like yourself, Michael, I think you are superb.
Michael Light:                    Well, thank you. So part of what you're talking about here is what people might refer to as EQ of emotional intelligence? Is that right or is that aspect of life skills different?
Marlaine Cover:                Emotional intelligence is absolutely a life skill. It's something every one of us learn and what is interesting to me, in the utilization of the term "emotional intelligence"; Is if we compare it to intellectual and IQ, we typically think of IQ. Now we know well, indeed you can modify IQ a little bit. But primarily, it's static. It's something you're born with and then it remains the same.
When people are talking about QU, they typically are not really talking about something that's static. They are talking about something that can be developed. So, a more appropriate term would really be the "emotional literacy".
Yeah, absolutely. That is a skill that every human being learns in some measure. It's not optional. It's what we call the mandatory cirriculum. It is the homework you are learning from the moment you are born. And you will be doing it until the day you die. [crosstalk 00:09:59].
Michael Light:                    So, you might as well proactively learn it now. So instead of your business sucking and having you and your staff thinking you're bad, because you're not good at communication or getting teams to run well together. Or keeping the finances running good. Why not proactively learn it now, so everything can go much easier in your business.
Marlaine Cover:                Yes, yes. Get real about how important these skills are. Distinguish between the human being and the skill. Speak to the skill, not the human being. The human being is not a bad person, they have a low competency in a particular skill. They may be terrific in 1,000 other areas. I like the way you bring that out in your book.
Then, invest in them. Don't assume that because somebody is six feet tall, that they're going to have high competency levels. Most people have extremely impoverished educational processes. It's not because they are bad parents. When we really respect life skills, financial literacy, emotional literacy, personal care. When we really respect these for the dynamic, important areas they are and we think about all the amazing educators and professionals that are out there, we can get real about the fact that it's really very naïve to assume that any parent is going to personally master and teach children all of these critical skills.
We're living in lala land believing that and we're paying an enormous price.
Michael Light:                    So if we want to see how good our life skills are, what are ways we can see where we're doing good and where we can improve?
Marlaine Cover:                Yes and take it one small step at a time. If you're having a lot of difficulties with somebody at work, say "Okay, it's not about the person." Let's say you and I are having a lot of challenges working together. I can say, "Hey it's not about Michael, it's about our communication." Let's raise the way we're communicating with each other and how might we go about that.
As you know well, unless a CO or management, unless somebody comes together and says, "Hey, how can we benefit from doing this?" And champions it, it may be work that you do individually. It will be time exceedingly well-invested because it is not only going to impact work, it's going to impact your interpersonal communication at work but you're intra-communication. Your self talk. Your dreams. It's going to impact your relationships at home, it's going to impact everything.
So, it is time exceedingly well-invested.
Michael Light:                    Now you mentioned that phrase "intra-communication", as opposed to intercommunication. Can you tell us more what you mean by intra-communication and why that can help you make more money in your business and have a happier time?
Marlaine Cover:                Yes and this is such a great question. It's such a good example of the price we're paying for the absence of a dynamic educational process. If we did have one, everyone would know what intra-communication means. It simply means our self talk. What is the conversation we are having with ourselves every day?
That's our biggest conversation, is the one we're having 24/7 because we're doing it even when we're dreaming. Very many people feel the victim of their thoughts. They don't even realize they can calm their thoughts through breathing techniques, as you advocate, through their multiple masses for being in charge of our self-talk.
That's very often not even considered.
Michael Light:                    I agree that self-talk is incredibly important. Just to help listeners, who may not understand what effect that may have on their bottom line, their profits, how joyful the people they work with are to them. Why does self-talk matter?
Marlaine Cover:                The story we're telling ourselves in our head, we are going to make [manifests 00:14:17]. We're going to look for facts to prove it, off the top. So, if we're saying, "Oh, my business is failing, the employees aren't doing what they aught to be doing." We're going to come in with that agenda, come in with that story, come in with that narrative and start looking for problems.
The one thing we know about human beings is that there is a negative emotion, associated with a critical task. We are less likely to do it. So, if you want your employees to underperform, just come in and scream at them. Just be angry, just be negative. Be that kind of energy and they will perform less, guaranteed. None of us perform well when we're in fear mode.
Michael Light:                    Let me make sure I got that straight. We have negative thoughts or worries in our head, we project those out onto other people on our team or clients. We get less good performance from our team and they feel, possibly bad about themselves. Then, that comes back into a circle to feed back into our self-talk that, "Oh, business is a struggle, my staff are bad."
Marlaine Cover:                Yeah, yeah.
Michael Light:                    But if we learn to control our own self-talk, we can interrupt that and we can deliberately, consciously create the self-talk we want to have. "Our business is easy. Our staff support us." Whatever the message is we want to manifest are. Then we get a positive feedback loop of having wonderful things happen in our business and then feeling good about it.
Did I get that about right, or?
Marlaine Cover:                Yes and I really want to [underscore 00:16:02] it. This is not about ignoring genuine challenges. Every business has genuine challenges. That's very honorable to have a challenge. But it's about working through them with respect and faith that, hey this is normal. We're challenged because we're taking on something new and something courageous. Let's be optimistic and loving and kind to one another, as we explore. The creative mind works really well when it's calm. If the cortisol's high, then we constrain we're not thinking well.
The solution to the problems are not going to surface. So, it's incredibly important to create a loving, calm environment where the creative mind can function at optimal capacity.
Michael Light:                    So, how does self-talk relate to intuition? Can that be part of it, as well? You mentioned creativity. Does it also open you up to hearing your intuition better? Or not, depending on what's going on?
Marlaine Cover:                No, I think for me, it depends on what is one step of intuition. I think of intuition as accessing universal intelligence. So there's this giant aggregate of intelligence, which we can tune into this universal bank in many, many ways. We typically don't learn to access it. So, we might as well have the Smithsonian and walk right by it, every day. We don't learn the tools to use our intuition to access this universal intelligence.
At a basic level, most people are familiar with the feeling of saying, "I had a gut feeling. I was walking by that individual. I had a gut feeling something was wrong." That's intuition; At it's most primal level.
On another level, we can actually attune our … If we are very calm, we can attune our radar to hear things very far out. As many people know, there are many stories of mothers; I think you referenced it in your book. Mothers who know when their child is killed thousands of miles away.
So we have, psychologically, the capacity for that level of intuition but we don't develop it.
Michael Light:                    Right. And that can apply in business. That could mean knowing, of the hundred candidates you have for a job position, which one is going to bring you the most profit and joy; Without having to spend hours and hours interviewing and studying resumes. It can help you know if a client is going to be a good fit for your business or not, ahead of time.
It can help your day just flow incredibly easy and well. So, it's very powerful.
Marlaine Cover:                I love the techniques you outlined in your book, intuitive leadership. I just thought they were fabulous.
Michael Light:                    Well, on one of those key techniques is when you have negative self-talk or worrying, you flip it around and ask what would it take to achieve what you want instead of worrying about how you're not going to get what you want. That's [atoll 00:19:33] to flip things and change your self-talk. It immediately makes answers come into your mind from your intuition and brings a more positive aspect.
So, we were talking about how you can improve your self-talk and why that form of intra-communication is so important. What I'm wondering, is that similar to what some people call "SQ" or spiritual quotient? I think Steve [Encavy 00:20:03] talks about that in one of his books.
Marlaine Cover:                Absolutely. Putting words … You know, another good example is snow. They say there's a community, an Eskimo communication and pardon me if I'm getting this wrong; That has a language of 26 words for snow.
Well, if when we have words for something that dramatically changes the way we respect it, we look at it, we appreciate it. It sensitizes us. So, in the very same manner, when we have dynamic vocabulary, be it intra-communication or intercommunication, we're going to be able to talk about everything in a much more dynamic manner.
So, absolutely. Absolutely related and possible to separate. And so critical; Because look how few people … Whatever definition we give, most people are … If we talk about spirituality, even in the terms of being inspired or dispirited, let's just start there. From an energy perspective, if we only speak of it in its barest [threadbone 00:21:27] terms, to be inspired or dispirited. Many people do know those terms.
It's so critical. All human beings, every single human being on the plant, knows what it's like to be dispirited. We would love to have more know what it's like to be inspired. Tragically few know what it's like to be really, truly inspired and passionate about what you're doing in your life. That's a great example if-
Michael Light:                    What a difference that would make in our businesses if we, as the entrepreneur or business leader, were really inspired and could communicate that with our team; And if each team member was inspired and passionate about the vision that the organization was going in. Just think of how much we could achieve with that.
Marlaine Cover:                What's unfortunate is this futurality is falling under the realm and the conflict of the term "religion". So, it became a taboo topic, right? We can't talk about in business. Every human being has a spirit. We have energy. We have emotions. And we are either inspired or dispirited. So, we must be talking about it. It's a critical conversation.
Michael Light:                    Yes. I think this is really important these days. Not just … It's important for each of us, as individuals, because we're going to have a happier and healthier life. Our businesses will be more profitable and joyful and easier to run. At the bigger level, if everyone has these life skills; In the movement I have, if everyone openly uses their business intuition … If people do all these things, not only would their own business be easier and more profitable and joyful, but they will make better decisions and they will be decisions that are better for humanity and better for the plant.
I really don't believe businesses will make some of the silly decisions they've made in the past if they're accessing these skills and if they're using their intuition.
Marlaine Cover:                I concur, wholeheartedly. I concur, wholeheartedly. The good news is everybody already is learning you need to learn life skills. Guarantee, if you're occupying the human body, you're learning them. You're using them every single day. That's what a life skill is. It's what you learn, simply by being human. It's what we call the mandatory cirriculum.
The only question is, who were your teachers? What was your educational process and what is your competency level today? How's it working for you? How is it working for you? Are you going around and putting other people down because you, yourself have low competencies?
Michael Light:                    Or have bad self-talk that you don't change.
Marlaine Cover:                Or you have low competency intra-communication skills, yes. Low competency. So very self defeating, very critical.
Michael Light:                    So it's important that we change this in ourselves but we also need to stop suffering from having low life skills competency in all our stuff, right?
Marlaine Cover:                What you just said, honestly, I'd like to just take a bull horn and say, "Yes, yes, yes!" We're going around and insulting people for low competencies and life skills but again, every learning curve necessitates low competencies. It is what a learning curve is.
We waste a great deal of energy and we thwart a lot of growth by being critical about low competencies, when really we want to have compassion for them.
Michael Light:                    And to give them some resources so they can improve.
Marlaine Cover:                Exactly. This is where we switch. A really good example is, in terms of where life skills really took a brutal beating with behaviorialists when parents looked at children as either behaving or misbehaving. If a child is misbehaving, what do we do? We tend to punish them. Most parents punish children for misbehaving. Maybe they scold them, maybe they ground them, whatever.
What if we put down the behavioral end and we picked up the educational end; And replaced the behavioral end with an educational end and we respected these children, as learning a particular skill. So, now the child that is having the temper tantrum in the grocery store is not misbehaving and in need of a scolding. The child is learning self-regulation and struggling.
Why? Because they likely have a teacher who doesn't know, his or herself, how to teach them self-regulation. Even though, that is a very teachable skill. This is the price we pay for relying on parents. We do this when we get older, right? We punish each other. We learn the skill of name-calling and punishment. When children struggle on playgrounds we [concept 00:26:52], we call them bullies. We punish them.
Michael Light:                    Well, that sounds like so important to improve our staff's competency and life skills. One aspect of that is how we can improve team communication. Is that something that this helps with?
Marlaine Cover:                Absolutely. Team communication is going on … If you think about it, what things are occurring in your company every day? Communication is one of the most important things that's occurring and it's vital to the functionality. And yet, how many companies … Maybe we have like a weekend, one workshop, once a year. Maybe twice a year.
Really having a dynamic communication literacy program in place and for all the employees, it's just … You know, returns on investment are going to be so huge. And not just the communication in the medians in your company but your employee satisfaction outside of the company.
Again, once we expand, once we elevate or increase our competency levels in critical skills, it benefits us in every area of life. That's going to reverberate back into the better happiness at home, will reverberate back into the company. So, it really becomes sort of an exponential investment.
Michael Light:                    So, learning to communicate better, both the intra-communication there on self-talk and the intercommunication, talking with others and talking in a group; All that will help improve team communication and get better results from our teams.
Marlaine Cover:                Absolutely.
Michael Light:                    Now I know we talked about earlier, conflict resolution. That's like a part of communication. Being able to resolve conflicts easy. Do you think that every one in our companies needs to be able to be good at conflict resolution? And if so, why?
Marlaine Cover:                Because, it's a natural part of … To have a difference, it occurs multiple times daily. Now some people are very agreeable. Maybe they disagree with everybody and maybe they privately steam. You know, say, "Oh I really like that guy" but to your face. Making room for disagreements and having a system in place for having it aired regularly in a manner that's respectful and doesn't again, attack the human being; But rather, you keep it focused on the topic and "Okay, here's a topic here. We're coming at it from different angles."
So what's critical is to have a program that makes room for the conflict, which some don't. Some say, "Oh, we just won't have … I love the program in schools, they say zero tolerance for something." Well, what are you teaching when you have zero tolerance? You're teaching to be intolerant.
This is homework. So bring the homework out, bring the difficulties out. Don't try and squelch them. Bring them out, put them on the table and let's work with them. Let's learn from them with them and let's have a team in place to help us to do precisely that.
Michael Light:                    So, having everyone be skilled in resolving conflicts means that conflicts between two individuals on the team, don't turn into something bad. And negative energy or office politics just don't start swirling around the whole team.
Marlaine Cover:                Exactly. Cause it's like water. It's going to go somewhere. It's going to go somewhere. If you dam it up in one place, it's going to come out in another place.
Interestingly, I think the statistics are still applicable, that the number two cause of death for managers is homicide.
Michael Light:                    No, really?
Marlaine Cover:                In the United States, yes.
Michael Light:                    Homicide by [crosstalk 00:30:46].
Marlaine Cover:                By a disgruntled employee, yes, yes. It was never too … It was a while back when I read the statistics of it and I have to look it up again, but it's pretty high. Now, we have a lot of guns in the United States, I mean murders, in general. But yeah, that's not a small statistic.
Michael Light:                    That kind of thing, that's the extreme end of when conflicts. But you know, just small conflicts or medium sized ones can totally disable a business.
Marlaine Cover:                Oh yeah, it's like mold in a house. It really, they can be far more insidious. The ones you know, often are the ones you deal with in some manner. It's the ones you don't know about that really can rot your company, from the inside out.
Michael Light:                    So, we talked about a lot of different ways, a lot of different aspects of life skills from emotional intelligence, spiritual intelligence, financial literacy, personal care. You know, just looking after ourselves so we can be our best at home and at work. So, there's a lot of things in this and we're not learning this from our parents or schools right now.
You lead a movement, Parenting 2.0 that is creating the shift in the world. Why is this shift so important right now?
Marlaine Cover:                You know, it was not that long ago that a small group of people determined that it was for the welfare of the society at large, for children to learn academics. All children. So that children would not be limited by parental competencies and resources in the academic arena. That was a commitment we made that was for the good of all of us.
Michael Light:                    So, you're talking about around 150 to 100 years ago when every child learned to read and write and do arithmetic?
Marlaine Cover:                Right. When we championed compulsory academic education for all children. That was really very revolutionary, at the time. To tell people, "Hey, give me your children. They're not going to work the fields and get food for themselves, we're going to put them into school."
So, it was a big shift and yet on the whole, it really emancipated so much power and are there limitations to modern day academics? Absolutely. By comparative to what children were doing 300 years ago, huge improvement.
And by the same measure, we can determine that we want proactive education for life skills and we can embrace that in multiple ways. Not simply teaching emotional literacy in schools and championing that; But embracing ourselves. For example, when a couple gets married, how many thousands of dollars do people spend on the wedding? What about embracing couples communication before crisis strikes. There's no reason to wait for crisis to learn conflict resolution.
So, just having the paradigm shift, that embracing. Companies can lead the way by having dynamic education in their companies; By stepping forward and saying, "Yes. These are critical skills and we're going to support our employees in learning them because it's for the benefit of all of us."
So, we all have a role and we can make this paradigm shift from accepting role modeling as the high bar of education and life skills to having dynamic education for all persons, at every age. Just as we do now academic, sports and music. Adults embrace proactive education every day for those three things, from third party professionals.
So, it aught not be any different for life skills. And I think it's very clear. Look around the problems we have in society today. Take any chronic societal problem, whether it's bankruptcy or wars, bullying, diabetes type two, poverty. Take any chronic societal problem and ask yourselves, "Where do people learn the skills necessary to avoid that problem?" The fact is, we don't.
Well, we do but we learn them from parents who never learn them themselves. So, we have a direly impoverished educational process for our most important skills. We all, thankfully, can step up and change that fact.
Michael Light:                    So, what you're saying is, as individuals and as a society, we either can apply band aids to various levels of violence in our society; Whether it's crime or war and arrest people or send soldiers in. Or, we can change the skills we have for conflict resolution and communication and all the other life skills so we don't have to apply mandates. Because we don't even have the disease to start with.
Marlaine Cover:                Yeah and the term disease. It's not a disease. It's a low competency but the medical model, absent dynamic education, the crisis personnel have dominated dialogues so we do tend to use a lot of medical terminology like "disease" when it's just a person learning emotional literacy.
I'll give you an example, Michael. Some people say, "Oh well parents need to do that and you're just saying companies need to teach, for parents aught to be teaching." A good example is our taxes go for police, police force. The police officers in Portland, Oregon have a program for going into schools and teaching 8th grade boys emotional literacy. Intra-communication. Interpersonal communication skills. Because, they're not learning it at home from the parents who have never learned it.
By doing this, it's a better investment of our resources because they're finding it helps to keep these young men from ending up in domestic abuse issues and ending up in jail, costing how much a year to incarcerate?
So, at Parenting 2.0, we recognize every adult is part of the parental generation. Our monies are going … Everybody has a role in this. Everybody is complicit. The only question is, how conscious are you? How are you investing your dollars? Where are they going? Is that a good investment of your money? Is it a humane investment of your money?
So people say, "Oh well, that's not my problem." Oh, yes, it is. Oh yes, it is. The only question is where are you on the continuum? You're there.
Michael Light:                    So, by taking action ourselves, in our businesses for ourselves, for ourselves as parents if we have children. That sounds like that impairs us and everyone around us.
Marlaine Cover:                Yes, it helps change … Everybody just acknowledging life skills are important. They warrant dynamic education by third parties and everybody doing what they can dominate this as adults.
Michael Light:                    Business leader and parents and other persons in the world did this, what kind of world would we have? If everyone had these basic life skills?
Marlaine Cover:                You know, here's the good news. As Margaret [Mead 00:38:37] accurately said, never doubt that a small group of people can change the world. Indeed, that is all that ever has. We don't need everybody to do this. If we get a few CO's that see the light, the intelligence of this. If we can just have a handful of people championing change and making it on the news shows. Why this is logical. Why this is intelligent. We will.
Because life skills are used every day, multiple times throughout the day by every human being throughout their life, we will literally change the course of human history. We will emancipate human potential. People often just speak of, "Oh, well we won't be dropping bombs for peace." They look at the low end. We won't have as many people in jails.
At the high end, we will be emancipating human potential. Because people, for example, entrepreneurs. How many people, if they're taught financial literacy are taught entrepreneurial skills at the age of 10, 10 to 15. They can have their own businesses. They can be living their passions, monetizing their dreams.
So, we will be really and I often say, the greatest discrimination we have, it's not the ones we know. It's the ones we do not question, we don't even consider. That great discrimination, that great divide, is life skills. They are still relegated to homes. We are still limiting children to parental competencies and resources in the life skills arena. It's really unconscionable since parents never learn [them 00:40:09] themselves. Because we really all pay an enormous price for this antiquated approach to life skills education.
Michael Light:                    It would be sort of like … Imagine a world where no one knew how to read. Can you imagine how it would be to work with your staff these days if they couldn't read the emails? They couldn't read the instruction manuals? You'd be having a problem there.
Then if we were expecting that everyone would learn to read because their parents taught them but, oops. The parents didn't know how to read either.
Marlaine Cover:                Then we shame and blame and then say, "Oh, they have bad parents. You're not going to …" This is the thing. We don't do it in any other arena. In no arena do we limit human beings to parental competencies and resources. Except life skills.
And we do it because we have no paradigm in place for learning these skills after when … Most people do not learn financial literacy, as an adult. Yet, we all need to be highly competent in that arena. We don't learn emotional literacy, as an adult. You know how many people I took … I'd say I got four years my undergraduate degree in communication. Not one class was on interpersonal communication. Not one class was on intra-communication. Or conflict resolution. A four-year degree in communication.
I mean, it's crazy how much we don't even pay attention to this; Because we say it is a domain of the home.
Michael Light:                    And this can be something that people can learn online, they can learn in workshops in their company. They can read books. There are just many ways that people can learn these skills.
Marlaine Cover:                Yes, we are not hurting, we are not lacking for resources or educators or means of access. We are not. They're literally infinite.
Michael Light:                    We just need to understand how wonderful our business is and how wonderful our world could be if we make this shift to emancipating everyone to see the importance of learning life skills and learning them and using them.
Marlaine Cover:                Yes, respecting their centrality in every avenue of human interaction and the value of proactive education by third-party professionals. Yes. And it won't take the world to do it but it will take a small group of people.
Michael Light:                    Well, I think our listeners are a committed group of people. They are self-interested too because their business is going to run better if they and their staff have these skills.
Marlaine Cover:                Absolutely, absolutely.
Michael Light:                    And it's just going to lead to a change in their business of greater harmony, more creativity, more profits, more joy, more self-expression. Just be the kind of place that you, yourself want to work and that other people want to work in and achieve the goals that you have.
Marlaine Cover:                Yes. Yes. Often, we focus on the bottom line, the numbers, the marketing, the sales, the content, the programs. We forget that the most important part of any company, of any production is a human being; Is the person working there. That's the number one, most important part.
Michael Light:                    Now, is the biggest asset that most companies have, the human potential. The people who are involved in the company. Whether they're employees, or vendors or clients. Whoever the people involved are, they are what makes the company successful or not successful.
Marlaine Cover:                They are an absolutely critical component, element of … I would say, yes. I would say the most important.
Michael Light:                    Once we have changed enough people and enough leaders have recognized this is important for their mission, important for their staff, in their organizations; We are going to be living in a world of greater harmony, greater creativity, in greater abundance.
Marlaine Cover:                Yes, when we make the paradigm shift, that this is a … You know, just make that shift from the way life skills are learned today, which is role modeling's the high bar; To dynamic education. Not remedial. It's not remedial. It's warranted. When we make that paradigm shift to proactive education for life skills, the sky is the limit. Everything's possible. Really, truly.
Michael Light:                    So, I have a question for you. What will it take for our listeners to make that shift in themselves, today?
Marlaine Cover:                This is what's so gorgeous is literally just … The name of my book is "Kiss Your Mirror". Go kiss your mirror. It just takes the consciousness. It just takes the idea. The thought that life skills are important. That they warrant dynamic education. Once that thought is in your brain and your mind is expanded by it, trust it to take off like a train. Everybody, depending on where they are and what they're doing. It will come out. It will express itself. The dam will have given way.
Michael Light:                    I love that title, "Kissing the Mirror". Can you explain what that means to you?
Marlaine Cover:                You know, I start the book with, I am not the person with the PhD in life skills. I failed dreadfully. I actually failed at suicide as a young mother. Had a 4.0 out of graduate school. I was trying so hard. And this was the thing, I knew I was trying really hard. I'm a high achiever. And I failed at suicide. So, I knew I needed to do things a little differently.
That's when I began my own journey but what was most important was that I loved myself in the process. I loved myself at every stage. I said, "You know what, Marlaine, you're trying." So, let's keep trying. And let's love ourselves in the journey and that's where you kiss the mirror. You say, "Okay, I love myself. I'm going to work on this."
It really, what ended up happening, really it gave a new consciousness to the entire process. Originally, I thought, "Oh, I'm just a failure. I'm unique." Then,Asking the Intuition What Valuable Life Skills to Use For Our Business as I looked around and talked to other people, a lot of people were struggling with life skills. It wasn't just me. It wasn't because I had bad parents. It wasn't because I was a bad parent. So, really needed a new analysis of the whole situation.
Michael Light:                    So, if people want to learn more about you, how can they find you.
Marlaine Cover:                Well, parenting2.0.org is our website and we have over 8,000 members on LinkedIn, in our LinkedIn group for everybody that's passionate about life skills education in any manner. In any manner. Please join us there.
We also have over 300 ambassadors for our educational nonprofit, the global presence in more than 100 countries. That's a good place to start and then I also invite anyone interested to read. "Kissing the Mirror" is an Amazon best-seller and they can find that on Amazon. Download it on the Kindle.
Michael Light:                    Wonderful. I'm so glad you came on the podcast and thanks so much for sharing your passion about everyone embracing life skills.
Marlaine Cover:                Thank you so much for having me and for being such a pioneer in the life skills arena, yourself, Michael. I just think your work is so commendable. You're such a visionary. I'm so grateful.