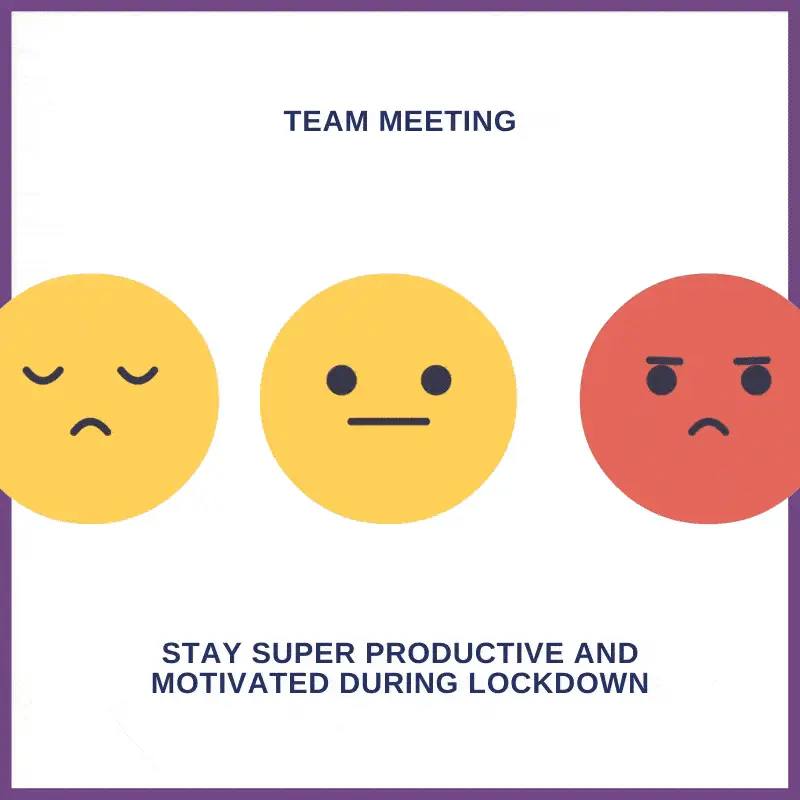 A few days ago I talked with a friend of mine about her upcoming team meeting. Of course, she wasn't excited! She has a feeling of anxiety and depression and feels that it will translate into her team as well. 
Well, this was news to me. Usually, it should be the other way around, and highly fulfilling time. All energy levels full, my comrades got to know more about me and vice versa, and we had a few brainstorming sessions that resulted in developing a new strategy for a new client!
What happens next?
How can I actually do what YOU are talking about?
How can I motivate my team to work like this (even when on teeeeam meeting) and actually enjoy working? She asked…
Here are 3 ways I suggested she should use:
Team visioning
You can make the visioning process even more powerful by involving your team. Share with them your company vision, let them read the letter from your future self, show them your vision board. Even put your vision board in a place people will see it every day at the (virtual) office.
Vision board
If you are more of a visual person than a word person then you can make a vision board of what you are creating in your business in the future. The same goes for your team. Give them a task:
15 minutes of talk with future self. Try to visualize what the future self-experienced on a journey to accomplishing this goal. Not what problems he bumped into along the way. Not the obstacles that were on the way to the success. Imagine what it took (WWIT) to overcome all these problems.

Now, take what you learned from your future self and cut out photos and large text from old magazines. Glue them on a piece of poster board. Make your team work on these while lockdown.
Then put it somewhere that you will see it every day.
Magic visions
Make your future self letter or vision board even more powerful by adding intent to it. Here is how. Get clear on what your intent for your vision for the meeting is. Eg I  create my goals this month with the flow, ease, abundance, and joy.
Make sure that you don't make a mistake here. Eg A goal is not Partnership Company Support Team Organization Concept. The goal is
I want to be able to ________ (do/don't do…) this month. The way I will be able to this is to do:
1.
2.
3.
…
After you create your vision, and think about it, and are 100% clear about it, you will be able to achieve it.
TLC yourself and TLC your future self letter or vision board. Then connect your heart to it and visualize your intent words going into it.
Can you imagine how her next team building looked like?
*TLC = To the Light, Connect
*WWIT= What Would It Take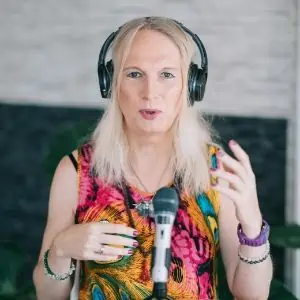 Hi, I am Michaela Light, author of "Intuitive Leadership Mastery" and "What Would It Take?". I help CEOs dramatically increase their business intuition so that they can grow their biz faster with less stress. And not burn out with even more work hours. In a 1,000 member international entrepreneur community, I am known as Ms. What Would It Take. It has been 15 years since I stopped only using my logical brain to run my businesses and stepped up my intuition to help me make faster and better decisions. I have helped thousands of CEOs reach their goals 4x faster than before. Here is what  one of them had to say: "I'm working on things that are more fun, more exciting and more enriching for me...from a personal perspective, but also from a career standpoint. And I have to say, this is surprising for me because 2016 will mark the ninth year of me running my business. I was actually looking to exit my business and to try something completely new, different and more exciting. But after working with Michaela for the past three+ months, I realized that I didn't have the right framework to reach my goals." - Dustin Overbeck, CEO of TownWeb