Monique Lindner talks about "Migraine Cure With Intuition (Toxins, Environment)" in this episode of Intuitive Leadership Mastery with host Michaela Light.
Show notes
Migraines 5 days per week
Western medicine didn't help

Talked with the body and intuitive voice

Removed toxic people, distanced from them
Reasons and how it all started
Moved from toxic environments

Stress impacts the most

Might lead to wrong diagnose and curing the consequences instead of cause
Where do migraines start?
Inefficiency in your body, lack of serotonin

Reducing alcohol drastically, try to reduce totally if possible
Toxicity
Toxicity creates the worst environment you can be in

Toxic people

Toxic work

Anything that makes you feel bad

An environment that doesn't support your growth
Intuition
How do you hear your intuition

Wake with words in mouth from it

Society teaches us not to trust ourselves, being brainwashed in a standard format
WWIT to learn to trust yourself?
Trust yourself

Takes time and effort to learn how

And to start implementing in life

Different reactions through body sensations

Need to figure out what it is for you

Learn how to let your thoughts roam freely in order to tell you what they have

Your spirit is never wrong

When you clean something that doesn't work for you- you open a space for something that does

Don't worry about cutting things out.

Don't suppress emotions
Podcast: Play in new window | Download (Duration: 34:04 — 31.6MB) | Embed
Subscribe: RSS
Bio
Monique was a team leader and a project manager in corporate Germany. One day she had a total burnout and decided to make a complete lifestyle change, so she decided to "Slow down to Speed up". This concept that she uses comes from her own near-death experience, and other maxima "Time is power". She focuses on working with entrepreneurs and business people and helping them use their time to achieve their freedom.
Her mission is to create a new form of education, a movement of lifestyle optimization, and bring this knowledge to entrepreneurs, business owners, C-Executives
… and finally to kids and teens in refugee camps as well as minority groups to prevent human trafficking.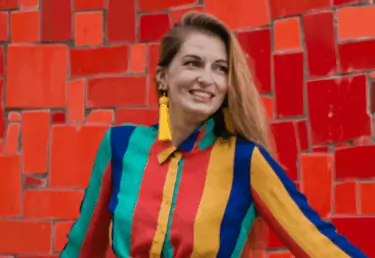 Links
Interview Transcript
Michaela Light:                  00:00                     Welcome back to the show. I'm here with money and she is going to talk about how she used her intuition to cure her migraines, which, how will your migraines before you cure them, Monique?
Monique Lindner:            00:12                     So I used to have migraines about five times a week, actually.
Michaela Light:                  00:16                     five times. how did you have a life.
Monique Lindner:            00:20                     I didn't, well, um, I think I trained myself a lot in resiliency. So I got the migraines when I was about four years old. Four and a half. Yeah. And they were pretty, um, destructive, I want to say. So what happened was, um, I was, one was the kidney disease and uh, I believe that the medication, the whole stress and everything, um, had a huge impact on my nervous system. Right. And so I used to get these migraines and it took them five years to actually find out what it was. So they all thought it was like something was my ice and that, um, in the beginning they say, oh, it's a little girl. She just wants attention, you know, like she's just pretending. I'm like, sure, I've got nothing else to do.
Monique Lindner:            01:08                     Uh, just the wave.
Michaela Light:                  01:09                     Was it painful?
Monique Lindner:            01:11     Oh, it was so painful. I did knocked out for seven days straight. Like I would, I would vomit for like two days and there was nothing left.