Podcast: Play in new window | Download (Duration: 1:01:59 — 57.3MB) | Embed
Subscribe: RSS
Elaine Nieberding talks about "Intuition is Honoring all Capacities for Knowing – How Elaine Applies Intuition in her Business, Medical work and Life" in this episode of the Intuitive Leadership Mastery podcast with host Michael Smith.
"The way I use intuition is honoring all of my capacities for knowing." – Elaine Nieberding
Elaine is a holistic nurse and transformation catalyst, Elaine weaves together the power of laughter, wordplay and creative collaboration in her classes, personal counsel, and global reach online TV program, the Holy ShiFt Show. She passionately produces and promotes Hangouts on Air webcasts, because they're a fun and versatile way to use video for platform-building, client care and coaching, and community collaboration, even with folks worldwide.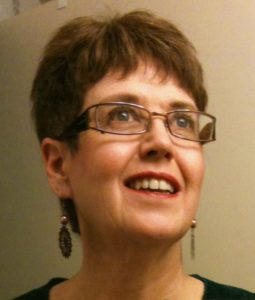 Some of the topics discussed in the podcast:
Laughter Yoga Movement
Becoming aware
Transitioning into a new form of business
Reiki
Intuition expanding
Extending flow of energy
Encouraging others in creating business visions and missions
Drawing the right people
Holistic nursing
Resources:
Learn more from Elaine Nieberding at:
Interview transcript:
Michael Light: Welcome back, I'm here with Elaine Nieberding. She has an amazing career in a lifetime. Has gone from the medical field, now she has a coaching business and has a lot of experience in applying intuition into her business. Welcome, Elaine.
Elaine N.: Hello Michael. I am greeting you from Bel Air, Maryland, USA. I spell Maryland, M-E-R-R-Y-L-A-N-D.
Michael Light: Because it's Maryland.
Elaine N.: Ha-ha-ha.
Michael Light: Well, I can see …
Elaine N.: I bet we're going to have fun in this conversation.