You can listen to the podcast and read the show notes here.
In this interview, I spoke with Elaine Nieberding.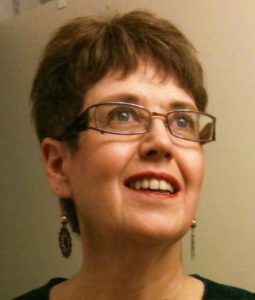 Michael Light: Welcome back, I'm here with Elaine Nieberding. She has an amazing career in a lifetime. Has gone from the medical field, now she has a coaching business and has a lot of experience in applying intuition into her business. Welcome Elaine.
Elaine N.: Hello Michael. I am greeting you from Bel Air, Maryland, USA. I spell Maryland, M-E-R-R-Y-L-A-N-D.
Michael Light: Because it's Maryland.
Elaine N.: Ha-ha-ha.
Michael Light: Well, I can see …
Elaine N.: I bet we're going to have fun in this conversation.
Michael Light: I think so. I know that we're going to … As we talk, we're going to find out about your experience in the Laughter Yoga Movement and how that can be applied to business. Then also your experience working many years, help healing people in the medical area. Which I think a lot of those lessons can be applied back to business. I think it's going to be very interesting. How do you use intuition in creating a new business?
Elaine N.: The way I use intuition is honoring all of my capacities for knowing. I would say the most common way people think they glean answers is from their mind, from their thought. Certainly, we do go through processes becoming aware, "Oh, what's my problem? What's my challenge?" Then opening up, "I am looking for a solution and answer." It could be the name of my business. If one, like me, is transitioning into a new form of business, it's a myriad of questions. What best expresses my heart and soul and what's the best way that I can serve the world at this time in my life.
Then we feel into that. Where we are now is always at the delivery point from everything that's come forward. Our successes, we we've thought of as successes or what we have deemed as failures. If we come from a state of expanded awareness, I come to realize everything along that way has been a part of my beautiful journey has enriched me. I could say, in my adult life, I've seen my expansion of using not just again, my brain, my thinking to inform my decisions. I've seen a gradual expansion of my whole body awareness is.
What things catch my attention. What am I really curious about? Now, as I am forming questions about the evolution of my own business, if I just give myself a minute to be still and say, "Hmm, how can my curiosity inform me here?" If I let go of grasping for the answer, but if I move into this place of trust where really the best answer is going to appear at the right time. Then I can relax. For me Michael, I have to say that actually as I have gotten into place of relaxing, the forms of my life and service often have made dramatic changes and shifts because of a confluence of synchronicity, sort of what's happened. How's that for starters?
Michael Light: That's great. You talked about relaxing and trusting that your intuition will provide the answers you need for the problems you have in your business. I know a lot of people listening would love to be able to do that, but they're really not sure how to even take the first step trusting their intuition.
Elaine N.: I think sometimes it's helpful to have a guide. The guide can take the form of the book. The guide can take a form of a friend or a mentor or a model. That seems to have deepened in that sense of trust. For me, one of the times when my sense of intuition greatly expanded was when I was journeying through the practice of using Reiki. Now, Reiki is well-known as an age healing modality. In its deepest form, it really is a spiritual practice. One where we're looking at, "Ah, who am I?" What is the experience of energy that gives me life? How can I be curious to feel into this life force energy that animates me? How can I experience a sense of connection with really everything about me and whoever I'm in relationship with. In your way, in energetic forms.
A few minutes ago I mentioned the key shifts in my life, in my adult life that related to my work and service happened with synchronicities that I could not have planned. It was like this that Reiki blew into my life. I ended up in Florida on a vacation. Was reuniting with a girlfriend from high school. That reuniting happened because of a quirky circumstance my brother had. Getting in touch with this woman's husband in the quirkiest of ways. He hadn't been connecting to my friend of her husband in quite a long time. When I was down on a vacation with this friend, they're happen to be other friends of mine from Maryland who were in the same area in Florida at the same time that I happen to be. One of these friends said, "Hey, just took this course learning about Reiki. This relaxation natural healing thing from Japan. I'm looking to practice on people."
After we got together and we're swimming, then I went up to his apartment and experienced Reiki for the first time. I had a, I don't know, a revelatory experience during Reiki. There was a healing presence that spoke to me and basically I very clearly knew that I was to become very curious about Reiki and bring this practice into my life. I was energetically changed from that point on. It was basically six to seven months. I was doing a lot of practice for this healing art, treating myself. Extending this flow of energy. I could say, I would be in relationship with another, offer my hands, my physical presence. Whoever I was with would then receive this energy. It would go wherever, within their body, mind, spirit, complex to bring a blessing so that things would come in a greater harmony and balance.
Michael Light: It sounds like a great ability to have, in any business that you're running. Just your presence inspires and shifts where people are.
Elaine N.: That early practice, Reiki is often taught in three levels where you're having different kinds of understandings at each level of practice. At the second level of practice, that was when I was conducting sessions I would find myself experiencing imagery, colors, visual images. Sometimes words to a song or a melody associated with the song. At the end of a session, I would ask my highest sense of wisdom, "Is it appropriate for me to share these experiences with my client?" Most often I would say yes, but then I would always couch my descriptions with, "Oh, these are experiences I had during my healing session work with you. Perhaps some of them will hand meaning to you."
By gosh and by golly, I would be astounded at how many times the image that appeared to me really had relevance to the issue, a primary issue that was going on with the person that hadn't even been verbalized to me. I'll give you a little example. I was doing a treatment on a woman. At some point, my hands, maybe they're resting over heart or solar plexus. I don't exactly remember. I saw this image of a jewelry box. This is a style of jewelry box that was common when I was growing up in the 1960s. If you were a young woman, you might have a jewelry box, when it opened up and there was like a little ballerina that pop up.
If you have twisted the little winder, it would it twist around. I had this image of this jewelry box like opening up and here's a little ballerina twirling around. I share this image with the client and she said, "Elaine, that image is so poignant to me." She recounted how when she was starting to enter puberty, her body changed. She was of Italian descent and she had very dark hair. She then started showing a lot more facial hair. Facial hair as well as darker hair on her arms and somehow, the way she was looking, she perceived that when she was going to dance classes.
She's not getting the image of the ballerina somehow with it where that would be accepted. However this reflection came back to her, it interrupted her progression and joy and being in a relationship with her body in a meaningful expressive way. At this point, for the woman who I was, who was my client, this whole thing was a big awakening for her to come back to terms with, "I really am a dancer." Find her half back to self-expression, self-love by allowing that expression to come alive again. For me, once again, I saw the image, I shared it with her, I got validation.
If I had gotten no response from her, I would've said, "Well perhaps this image or these things that came to me during the session will ring a bell with you at some later point in time." At that point, I'm not attached to whether these guess that I have received will have meaning or not. I just offer it to her as a gift. Because I was willing to share my experience, open my mouth, I got validation. That what I was receiving had some meaning. I would actually say it was during that part of my life when I was beginning to practice Reiki, that I really began trusting. Things that came in other forms beyond ordinary thinking, beyond conditioned awareness.
Michael Light: In what ways do you assess your intuition? You mentioned you get images, you get feelings in your body. Are there other ways you receive your intuition?
Elaine N.: Sometimes I'll notice things that catch my attention. Let's say, I'm on a road trip and while I'm on this road trip I happen to, just happened to see signs that have the word horse on them. Like names of businesses or they might be horse images. I just, I have an awareness, horse, horse, oh here's horse again. Here's horse again. That kind of thing has happen multiple times for me in my life. Then, I just curious, not grasping or pounding my fist on a desk, "What in the hell does this mean?" Instead I ask, "Hmm, I keep seeing this, so what meaning could that in part to me?" Then I might journal or something, just noticing when ideas come to mind.
Well I haven't actually had too many experiences around riding horses myself, I've seen them. When I think of horses, I might think of, "Wow, they have a lot of power." They often run races or humans will have them to run races. In earlier times, they were a primary form of transportation for humans and other things. I might examine things like that and then have one idea register with me. Then somehow again, just get curious. How is this image helping me to claim my own power or maybe get curious and say, "Hmm, this symbolism of horse is really empowering me now to like, okay, get started with a gentle trot but hold on to the reigns." If it start pulling really fast. That's an example.
Michael Light: Well that great. I think I'll be aware of my business, to look our for symbols that just keep coming back. Animals or birds that we see in nature or another way to receive that information. I know I certainly get a lot of symbolism from the animal world. I know that we were talking earlier that you mentioned than when you were in the nursing field, you used your intuition and your consciousness to improve how you help problem in that work. I'm interested to hear a little more about that.
Elaine N.: What I would like to share is that, I went into nursing in my early 50s. This was after I had been a practitioner and teacher of this healing art Reiki. It was because of dramatic experiences that I had offering Reiki and guided imagery to a family member who was dying of cancer. I had such vivid experiences, it then prompted me to thinking, "Is there something, do I want to go back to school?" Actually I'm going to backtrack a little bit in the story. Because it also relates to intuition. I had, had this Reiki practice, I was successful enough working out of let workspaces to lease an office. Beautiful little office in my town of Bel Air, Maryland.
Yet I was in my early 50s, I was going through hormonal changes associated with menopause. Here I was in this new space. I had gone back and forth to North Carolina to assist this family member with health crisis. When I got back to this space, this beautiful space. I went into this space and I felt like, it's too small. There are things going on in my body and it's like, "I know this space beautiful, logically it's just perfect for my business." With what's going on in my, I heal like I need to be physically moving or something. That's when this idea of nursing came to me and I thought, "I love variety, I love helping people."
Given what's going on biochemically with me during these internal changes, actually I think something with a lot of structure would be good for me now. Because my brain was feeling crazy, even though I knew how to practice Reiki. I thought, "Maybe I should go back to school." When I brought it up with my husband, who is very much the logical linear scientific practical grounded guy. He's hearing me mention going back to school for nursing. He's thinking, "Nurses, trusted. Nurses, income. Like, more income." He validated the idea.
Then on the day, when I started investigating what schools were in my area that I want to go back for an Associate's degree in nursing or for another bachelor's degree. I was beginning to get clear on it as I did a little research. Then I opened up, I was led to go look for a box that I kept old report cards and transcripts in. There, I was following my sense of flow and timing and intuition. As I opened this box, lo and behold, I experienced what looked like a miracle to me. There was a long picture in this box full of papers and transcripts and things like that. It was a picture of me of age five.
Holding the hand of my great aunt Pita who I was meeting for the first time and she was a nurse and a missionary. My jaw dropped. It was like, "I have no idea how this picture got in this box." This is my confirmation for proceeding with nursing. Then I was in school for a couple of years. I had challenges, it was not easy. When I came out, I really knew that this was going to be a place for great learning and great gifting of myself. After a year of bedside nursing, I ended up in a Catholic hospital. Where I then felt at home because of the institutional vision and mission. They actually use the words in it about being, feeling presence. I said, "Oh my God, I'm really in the right place in using these words."
As I share this, I encourage people as they are creating their own business visions and missions. They are very powerful for drawing in the right people to connect with, the right people to hire. They will align with ultimately, what your business is about and whom you're serving. Nonetheless, her it was, the thing about being a healing presence and I said, "I landed at the right place." Then I did go to work in oncology. Which is all that cancer care. I thought, "This is where my strength is." Really helping people with the spiritual, emotional and mental dynamics that often emerge when people are, they're basically looking at their own sense of mortality often in a new way when they're confronted with a cancer diagnosis in journey.
At the same hospital, while I was there, I got a board certification in holistic nursing. Which isn't always easy task. I then gained a credential. Because I have this credential, I was then invited to participate on a committee in the hospital that was, his vision was to gain for the hospital an excellence in nursing status. Earning magnet status. I was invited to be on this community to help communicate to the nursing staff what the nursing practice community had decided was the nursing practice model. That most aligned with this institutional vision mission of people fully experiencing being comforted, being cared and met right where they are.
That staff would be bringing forth to their own leading-edge, their own sense of a healing presence. Well, the nursing practice model, which was identified by our nursing practice committee was the model of this woman who I will call a nurse luminary. Her name is Dr. Jean Watson. She put over body of work of over 30 years, developed this thing called "caring science". At its foundation was how we experience relationship. She actually called it "transpersonal caring relationship." As I'm getting familiar with Jean Watson's nursing practice model, I'm thinking, "Oh my God, this is such an awake woman."
This hospital has chosen this very awaken model for nursing practice. Hearing, I get to be a teacher of this. It basically suggests, when you walk through the doorway to care for a patient, the thing you need to remember as you walk through this door is, you have this core of you. Your core of love, you core goodness. Whether you want to call it spirit, your divine self, your highest sense of wisdom. Whatever you want to call it or name it. If you remember walking through the door that, that is your highest sense of identity.
That beyond, the name, the diagnosis and all of the obvious physical manifestations of toil and trouble going on with the patient. If you remember that stuff of you, that spirit stuff of you, soul stuff of you, wisdom stuff of you is within that patient too. If you remember that when you walk through that door, you'll be empowered to say the right thing and know what to do, know how to position yourself without thinking everything through. Because you'll be making a connection at the most important level.
Michael Light: Let's just paraphrase that. Because I think this applies not just to nursing, I think this applies all businesses. Like say if you're hiring someone. If you're having a sales meeting. Being connected to your spirit self, connected to the light, as I would call it. Seeing that other people are connected to the light. Then using that to just intuitively do the right thing. Instead of having to think through every detail. It's a very powerful way of being in business.
Elaine N.: It does. It is the way to be in all relationships. In happen to be a longtime student of a spiritual text called the course in miracles. It's the same idea. It's like seeing the other as yourself being genuinely curious to be of service, to be a human presence. Asking how can I truly be helpful here? If you put yourself in that position and trust in a sense of flow of information. As you are that deliverer of services, goods, information. The truth is, you are always been blessed with feedback, with exchange in the form of money, information, awareness that come to you. Are you able to hear me okay? I'm just noticing a little bit of …
Michael Light: I can hear you fine.
Elaine N.: … energetic.
Michael Light: Let's just restart. That's an amazing insight. That seeing your spirit self and the people you're working with in business, they are their spiritual selves too. Then that leads everything just flowing so much better in all the interactions relating, that we do in business.
Elaine N.: Actually, that leads to the whole idea of being emotionally intelligent. Because if you're grounded in that awareness truth, you are much more likely to hear the questions, the responses. The need being made known by your client, your prospective employee. From a place of defenseless mess rather than defended-ness. Or from a place that says, "Oh my God, I'd better say the right thing to meet with their approval." In other words, when you're operating from that place, you're saying, "Everything that I need, it's a place of abundance."
It's like, everything that I need is going to be, I'm going to be able to access it at the right time. Whether it's words, whether it's monetary resources. Whether it's the right employee. When we stop being in a place of scarcity, now it's like stuff tends to show up. Like the right people at the right time. That connecting with those other environments, groups, individuals from this place of the holy reading the holy or the whole reading the whole. Then interactions tend to flow much easier. One can experience them without that angst that might otherwise be present. Cultivating that consciousness is a good thing to do.
Michael Light: It is a great thing to do. I mean, I talk about that as connecting to the light, both myself and other people in my business. It's so simple. I mean, it's very profound and it totally changes how I am in my business and how my business succeeds. Go ahead.
Elaine N.: Go ahead.
Michael Light: I was going to ask you, you mentioned you were pretty deeply involved in laughter movement, laughter yoga movement. You have in fact a whole show running, the Holy Shift Show. I'm curious, from your involvement in that, how important is laughter in business?
Elaine N.: Laughter and being able to look at any circumstance or condition with fresh vision is a very, very helpful thing to do. Now, laughter yoga, for those who may have not heard about this practice. It's actually, it's like an intentional health and wellness practice. Where one decides to engage with laughter without using jokes, humor or comedy. Now, when you think about it, and children often laugh freely, spontaneously. In fact we know the babies here around, a little baby.
A little baby will start laughing actually around two to three months old. Think about it. They're not laughing because they get jokes. They're laughing from the joy of being alive. Typically as we grow up in our human life, we're then exposed to more and more cultural conditioning. Where then it says, "Oh, well this is funny or that is funny or laugh at this, but don't laugh at that." It might be in sort of environments, "Oh, it's not appropriate to laugh there." In laughter yoga, we laugh on purpose, intentionally. Because the act of laughter both makes for social connection and it physiologically changes our body. Which is amazing.
Michael Light: How does it change our body, Elaine?
Elaine N.: If you are exposed to laughter yoga, on a video, in a conference setting. They're actually teachers and leaders of laughter yoga that actually go into business settings now. Lead laughter exercises with work teams or at conferences to help shift people out of their rigid ways of doing things and relating things to, and relating to each other. For example … Go ahead.
Michael Light: Well, it sounds like it opens people optimal creativity. To be lighter hearted and just to see new possibilities. Also it's not to take themselves so seriously.
Elaine N.: That's it. Sometimes in the business arena we do. We find our work demands, the schedules, the money flow issues we have getting us worried. It is especially when we do find ourselves getting stressed that making a decision to employ some intentional laughter can be really helpful for shifting the biochemistry. Let's say, you've seen laughter yoga on a YouTube video or you've been through a session where a laughter yoga leader came in and you see how it goes.
By the way, it's called laughter yoga. Because these playful laughter exercises are interwoven with Pranayama, that's the yoga part. Which is just deep breathing. If I was doing a laughter exercise just called a greeting laughter in Hawaiian, it might be Aloha. I raise my arms, Alo, and then take a deep breath and I raise my arms and then on the exhale I'm going to ha, aloha, ha, ha, ha. Alo, ha, ha, ha. I again fully oxygenated my body.
Michael Light: It tends to go into a laughter, for a better word, a laughter fix. Where you just can't control it anymore and you just have to laugh and let out the tension.
Elaine N.: Well, yeah. When people are in laughter yoga, in a setting where someone is doing laughter yoga, they often think, "Laughing on purpose, I don't get this." A laughter yoga leader will even say, "Look, just fake it till you make it." Because when you start engaging the diaphragm with the laughter and refreshing yourself with full oxygenation into your lungs, you start feeling better. Plus in the same way that if you see someone yawning and then you start yawning, there are mirror neurons in the body that trigger that happening.
The same thing actually happens with laughter. When you start hearing laughter it actually stimulates things within your body which will make it easier to laugh and to sustain your laughing. Again, it doesn't require a joke to laugh. We can gain these benefits if we're laughing for say, eight or 10 minutes sustained doing some of these different funny little exercises. Then the chemical processes, the hormonal changes start happening. Which include stimulating our immune system to work more effectively. Stopping the production of Cortisol. Which is the stress hormone. Like, start doing some laughter yoga when you're stressed, it will shift the production of Cortisol and people start feeling better.
Michael Light: This will mean you're healthier, but it also mean you'll be able to be clearer and come up with better solutions for whatever business problem you're facing.
Elaine N.: If you're doing this with the work team, and after they see a couple laughter yoga exercises that the laughter yoga leader leads it might be, "We're drinking the laughter milkshake. We're doing laughter greeting." Then the laughter yoga teacher might say, "Just throw out a word or a topic and we'll make a laughter exercise about it." One might be my to do list. You might just hold your left hand out and with your right hand have an imaginary pen. As you write out your to do list, oh my God, keep thinking of how many things are on this to do list. Every time one comes to mind, you're just going to laugh. You're deep breathing. (laughs) Then, oh there's that one too. (laughs) I wonder how many things I'm going to get done today? (laughs) God help me. (laughs) Truly so and so is likely to interrupt me. (laughs)
Well okay, so you bring up another topic and another topic and another topic. Within your work team and everybody often recognizes the kind of things that they struggle with, you can come to recognize you know what, let me great, smile, laugh. Shifting into the thought or intention will get through this. Will get through this too. Maybe we can even be creative about it as we're less stressed. We've done something, acknowledging, "Hey, I am stressed but let me bring laughter to it. Not laugh at it, but bring laughter to it. Shift my body chemistry." If I'm doing this in a group, well then that feeling shift can be there for everybody. Open up to bringing more play, creativity in the workspace.
Michael Light: I think that's an amazing insight to bring laughter to work and to use it to release stress. Also, I imagine after laughing at our to do lists for the team, we probably get much more done, more effectively.
Elaine N.: Maybe as you've done that, you accept the intention and align with that intention. I could get through this day with more fun, joy, creativity. Wouldn't that be a great way to start the day.
Michael Light: It works.
Elaine N.: It's like, it gives conscious intentions an decisions.
Michael Light: How I world put that is, what would it take to have these tasks go with joy, creativity and success? I'm going to put it in a form of question, from intentionally to what would it take question and see what inspiration I get from that.
Elaine N.: For your listeners now who are listening, if they do a Google search for laughter yoga leaders for business. Just type that in Google and there are some people who is, that is their professional specialty. I go out to work sites or they do workshops in the work site setting. Or they're invited to be a part of a professional business Association or professional Association, group or conference. That's one way that people can experience it. Then there are other individuals that produce lots of, even individual use YouTube videos to learn and experience and practice. There's a lot out there that it free. As well as what are called public laughter clubs. That's what I started doing when I started in this practice in 2011.
Michael Light: I just have a couple, one other thing before we wrap up this interview, discussion. You mentioned some work you did with Danielle LaPorte and how you're using this currently to help people attain their goals and to enjoy the journey that they have in their business goals. I thought that was very interesting. I'd love to share that.
Elaine N.: Sure. In 2013, as I was winding up what I knew was going to be the period of my active service and bedside nursing. I knew I was heading into an entrepreneurial health and wellness arena. I heard about this thing called Google hangouts. I thought, "Google hangouts, a platform where I could share things that I'm excited about with the world. That sounds like something I would like to do." Because I already had some experience in performance in a variety of ways but also public speaking and teaching Reiki and other health and wellness things. I learned how to do Google hangouts.
One of my instructors invited me to participate on a Google hangout that was featuring the New York Times best-selling author Danielle LaPorte. She was getting ready to publish a new book called the Desire Map. She already had a large following of readers and people who really appreciated the type of inspirational, helpful information she was sharing. There were apparently 500 people that had come forth saying, responding to an invitation she had made saying, "I'd like for there to be book clubs where people can get together and share the gems of wisdom in this new book, called the Desire Map." Basically, what the book was about was helping each individual person discover the feelings states that they would most likely to be in. A quote of hers that I share often is, "The journey has to feel the way you want the destination to feel."
Michael Light: Now, that sounds very important. Let's just hear that again.
Elaine N.: The journey has to feel the way you want the destination to feel.
Michael Light: I think so many business people don't do that. They have these dreams, they have this goal. They think they're going to feel on top of the world when they're making a certain amount of money or they won a certain big client or they've assembled the certain star team of employees or whatever the goal is. Yet while they're spending all those days, months, reaching that goal, they don't feel great. They imagine they're going to feel super wonderful when they got to that goal. When they are earning $1 million or 10 million or whatever that goal is. They don't feel the same way during the journey. You're saying it's important we feel that same way in the journey.
Elaine N.: I'm saying, we can make that choice to do that. There are a lot of coaches and systems out there encouraging people to get a clear vision from what it is they want to achieve. Creating this company, completing this project, serving a particular population in a way. A helpful coach might help someone envision that and feel that and what would you be thinking at that place. What would you be feeling. What would you be doing. How would you be standing at that place of success or achievement. If you really notice the feeling states at that place of achievement. If you do this exercise and have an intention to remember that feeling of those sets of feelings.
Then Danielle LaPorte would say, "Why wait till the achievement of the goal to have those feelings? Decide when you get up every morning. That's the vibe I want to be in. That is the vibe I want to bless the world with today." As I choose to allow those feeling states or cultivate those feeling states, actually that, I believe is what collapses time in this, you could call it an achievement journey or a result journey of seeing something you might say coming to form in a physical way.
Why not make the choice to be in joy now anyway. To be in a state of abundance consciousness now anyway. To feel in a state of gratitude or inspiration or focus. Whatever it is, whatever that feeling state would be. You can claim those. Then like anything else just say, "Oh, well this is a choice to make this my practice." That way, you'll likely begin to feel, "I am giving as much blessing to the world right now, even before the business is launched, the dollar goal is met and I'll be enjoying my fulfillment all along the way. I won't be delaying it." That's the essence of what she's saying with, the journey has to feel the way that you want the destination to feel.
Michael Light: I think that's very powerful for several reasons. Firstly, I'd much rather feel wonderful throughout the journey than feeling like it's a struggle. I'm suffering to reach the goal. Why don't we celebrate throughout the journey. Secondly, I love how you're saying that time on this. I'm just feeling this creates the goal faster by getting into that end goal state during the journey. Thirdly, it just helps enroll other people in the journey. Often in business it's not just us on our own creating a goal. We have a team of people, we enroll clients in it. We may be enrolling people in the press or bloggers or whatever in the journey. The more we can vibrate with the energy of the goal achieved, the easier is to enroll other people into whatever our journey is and the goal is.
Elaine N.: Bingo, that is it.
Michael Light: I'm guessing that some people listening are like, "Well, that sounds great Michael. I'm really not feeling quite so wonderful about my goal now. How can I feel that exhilaration I get when I achieve my goal? How can I feel that right now today?"
Elaine N.: It then takes the willingness to love yourself right where you are. Maybe you're feeling like, "Oh, man. I just experienced a failure. Something didn't at all go the way that I wanted. This thing isn't moving forward very fast." If we're wise and curious, we can look upon any challenge or failure point and realize it. It helped us course correct. That's all. It helped us course correct. It gave us an opportunity to try something else. Failures or delays are only failures or delays as long as we frame them that way and see that there isn't something valuable going on anyway. We're called to love ourselves right where we are.
If we're having feelings of challenge or pain or resistance, I truly believe that if we're willing to, I would even call it befriend, those aspects of our being will shift into this place where things then to flow easier. I truly believe that love is the greatest healer. In the coaching work of mine, which is now emerging and getting ready to launch. It's exactly those kinds of processes. Helping people envision and feel into in the whole body. All these aspects of what the goal achievement or success would feel like. See where they are. Make the choice when they're ready.
To embody those more helpful expansive dealings, but also bring love, bring love and meet those feelings of resistance and challenge. Even came that's been long stop down. When we do that, it's amazing how that willingness to just greet everything can help us flow forward. Indeed, no matter what we're doing, be a healing presence in the world. I think that's why we're on the planet today. I think that's why we actually have in our political arena, in our ecological arena. Many things showing up that look like they're falling apart.
They're distressed, they're negative. We're called to ask ourselves, how can I be helpful here? How can I bring a healing presence? How can I stand in my deepest place of truth so that I don't feel like I have to be reactive. I can stand in the highest placed of wisdom, safety. At some spiritual traditions even call a place of defenselessness. Because we're truly can be receiving everything we think we need. We simply have to stay curious and let it in, so we can extend that love, that assistance, that good stuff.
Michael Light: I think that is a very good way to be in all businesses, every day of ourselves and with the people we work with. What an inspirational leader we can be when we do that.
Elaine N.: For myself Michael, I'm watching a new coaching practice. I will be paying attention to see how that expands to serving groups. To see whether fresh opportunities emerge from me to speak in other arenas. I have a lot of things in my skill set. I know that for where I am right now, I have a sense that for the next couple of months, year, it's going to look like this one-on-one coaching. As I stand in this place of safety, in this letter dramatic world, the truth is, I don't know what form I will be called to serve in.
One of the things that I really have owned is the form of my … I don't really have to stay attached to the form my service emerges in. I trust that it will always be emerging in the perfect form. It may well shift from one form to another. If I am willing to stay in a place of, I'll call it abundance consciousness, rather than scarcity consciousness. Then I'll always be at the right place and the right time delivering something of value, helpful.
Michael Light: That is so inspiring. Well, I really appreciate you being with us today, Elaine. You shared so many interesting insights.
Elaine N.: I thank you. I enjoyed the experience as well and look forward to other conversations with you as well, in a variety of places and forum.