Podcast: Play in new window | Download (Duration: 45:23 — 42.1MB) | Embed
Subscribe: RSS
Kundan Chhabra talks about "Intuition in Business – How Kundan uses One Body Awareness and Visioning in Running his company" in this episode of the Intuitive Leadership Mastery Podcast with Michael Light.
"If you know your cortisol feeling then you get more in touch with your body because when something feels absolute, how positive yes and your body will respond with your cortisol feeling. Like there is no doubt anymore." – Kundan Chhabra
Kundan is a medium and helps Awake Visionaries ready for growth who desire deep visibility for their message be more deeply seen, heard and felt.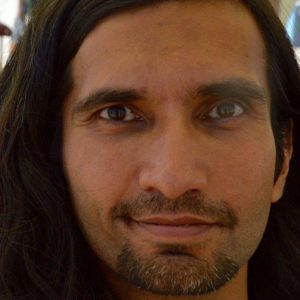 Some of the topics discussed in this episode are:
Manifesting what you asked
Creating beautiful dreams
Living in an alternative human society
Energy of aliveness
Sexual energy secret for success
Dreams influencing life
Exploring life questions
Guided meditations
Intuitive messages from the body
Removing limiting beliefs
Resources:
Learn more about Kundan Chhabra at:
Interview transcript:
Michael Light:                    Well how do you use intuition in your business?
Kundan Chhabra:             There are two things I do. One is body awareness, where I think about a vision that I have, actually what I want do to and I connect to my body and see how my body feels about it. That's pretty much how I use my intuition for everything … even what food I want to eat for example, if I am not sure, where I connect to my body and if there is no response that means I don't actually want it. Its like a loop of programming in my head that tells me I should want it and, if there is a response and I feel good and I feel specifically if I feel my core desire of feelings in my body than, I really do want it and its the right thing for me.
Now sometimes occasionally, I might even have a negative feeling, and that is an opportunity to explore further as to why I might be … There might be a sub conscious limiting belief going or there might be an actual thing in reality, in physical reality that might be not good for me and I need to explore. Normally, its just either there is a good feeling or there is no feelings. So that's one way.
Another way is, I stated in one of my comments, a new way that I have been doing is to think about an action or a vision, and ask myself if this action would create beautiful dreams tonight. If it doesn't happen, it probably isn't the right action. Yeah, so that's pretty much it actually.
Michael Light:                    So tell me more about, you said that when you want to manifest something you ask or create beautiful dreams. Tell me more about that approach?
Kundan Chhabra:             Yeah, I am still diving into that, because I know my dreams lead to beautiful thoughts, so I am trying to create a way to go in the other direction. There is a novel called 'The Kin of Ata are Waiting for You' by Dorothy Bryant. Have you read it?
Michael Light:                    I haven't, no.