You can listen to the podcast and read the show notes here.
In this interview, I spoke with John Wingate.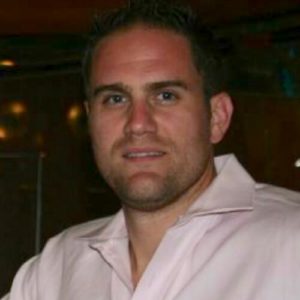 Michael Light: We're going to have a conversation about business intuition. I don't know if there's any particular aspect makes sense for you to talk about, or-
John Wingate: You know, it really drew me in what you were doing. When I first saw TLC, right, I'll just give you what connected me to … You sent me a request awhile back, and I hadn't really looked at anything that you had been doing. Every now and then, something came across my Facebook feed, and then one day I saw TLC to the light connect. That really connected with me, because for the past few years, I've been meditating, and I've been meditating in the … I don't know if you're familiar with any of the yoga techniques, but Kriya Yoga.
Michael Light: Mm-hmm (affirmative).
John Wingate: I've been meditating with the Kriya yoga method, and the to the light connect is one of the main focuses of connecting with the broader consciousness that exists, right, universally. When I saw that, I said, "Okay, I really need to start watching Michael and see what's going on and kind of where his thought and his mind is, because there's not a lot of people who can …. The acronym was very well thought out. There's not a lot of people who can simplify the concept to that point." Started watching kind of some more of what you were doing and then really got interested in your whole business intuition thing. I read a lot of the comments that go on on your Facebook page.
Then, you started writing the book. Coming back to intuition, all of the pieces I just talked about were based in intuitive, if you will, who is this person, the intuition to go forth and accept you. Then, continue to kind of monitor. I was very fortunate to got to a conference about three months ago in the Turks and Caicos islands. It was very much like what you're doing right now, an entrepreneurs conference except it was more of an un-conference format. The opposite of what you're doing, where it was a little more un-conference than it was conference, but there was a little bit of conference sprinkled in there.
One of the speakers at the conference was an astrophysicist, astro-biologist, and he was talking about intuition and talking about how, in our guts, people use the term gut feeling. I had a gut feeling on that one. Well, they've been doing research on the bacteria in the gut, and one of the analogies he made that I thought … I don't know if it's really an analogy but more just simplifying the concept of are we more of that hollow shell that's run by billions and billions of intuitive creatures, or intuitive organisms rather, that really are making these decisions. Maybe not making the decision, but that give us these intuitive types of feelings.
We base some of our reaction off of that. Then, coming back to what I've been focusing on, how much of that is interrupted in our daily lives by the programming installed into our minds? I think that, like a computer, right? There's a virus. There's a war going on for your mind. Whatever, but you know, the whole program, the mind, and really getting us out of the nature of using our intuition, because we are taught things, right? We are taught to react to things in certain ways, whether it's through the educational system or whether it's through the religious systems.
We're taught rather … It becomes more part of our subconscious nature to forgo the feelings we get and to forego the thoughts we get. After just the intuitive nature of us not being able to connect with that intuitive nature anymore is really one of the big focuses of my book and what I've been researching. I thought this was all very interesting, because up until I went to that Turks and Caicos trip, that un-conference, I really hadn't been focusing much on the intuition part of things and how it's more important. I believe it's more important than logic and reason, because logic and reason comes from us.
Intuition, we can say that it possibly comes from us, but we don't really know where the intuition comes from, so is there a higher level of consciousness, TLC, to the light connect that you are able to borrow or tap into rather to expand the intuitions that you have. The more you connect with that light the more you feel that light the more you understand how your intuition works, the easier you can pick up on the subtleties that are happening around us all day that our conscious and even our sub-conscious mind, that dualistic kind of battle happening between the subtle feeling of your intuition being drowned out by the less subtle, more programmed portion of your mind and that conscious and subconscious.
That was a long enough rant?
Michael Light: Well, it makes sense to me. I think people come here as children with their intuition and creativity fully turned on. Then, we turn it off through programming at school and parents and jobs and religion and all the other things we get up to pretend that we're not as powerful as we really are.
John Wingate: 100%.
Michael Light: We're all spiritual beings. We're the body on this planet in a time playing the human game having experience. Waking up to our intuition is part of that experience, but you can only wake up to intuition if you pretended you don't have it in the first place.
John Wingate: Interesting. Interesting. Explain what you mean there to me.
Michael Light: Well, if we stayed awake as we come in as children where we're fully in touch with our intuitive side and creativity and being in the flow of life, then it wouldn't come as any surprise that duh, of course you use your intuition when you have a business, right?
John Wingate: Yeah.
Michael Light: So many of us have gone through education and other training to learn that oh, the rational mind is the only way you should decide things. Don't pay any attention to your feelings or gut or intuitive thoughts. Any voices in your head are signs that you're crazy, so you better not talk about that. Don't listen to messages from body parts because that would be also crazy. You know, by having had all those experiences where we pretend we don't have access to this intuitive information, then when we realize later in life that yeah, I can use my intuition to decide what products carry in my business, or what services to provide, to decide who to interact with, to attract people to work with.
Then, it's a nice surprise. That's what I mean by creating that experience.
John Wingate: That's great. You know, the very interesting part of what you kind of just touched on there is how earlier on in our lives, if we were not taught anything, or allowed to kind of, in a non-standardized manner, absorb and take in what we know is this human experience, our intuitions would be so much more a part of our everyday lives. How do you feel like that would change the world? I mean, we can think of intuition almost as the beginning of being psychic, or being able to understand each other's thoughts without … You look at somebody and you have this feeling and they have this same feeling. Does that … telecommunication, right, or telecommunicating with the mind, so how do you feel like the world would be different?
Do you feel like that's part of that unused portion of our brain that we're not tapping into? What are your thoughts on that?
Michael Light: Part of my mission here with spreading the idea that we should use business intuition in our companies is because I think it will make for better run, more profitable, more joyful companies. On a global level, if everyone uses this in business, just like everyone today … Every business on the planet pretty much uses spreadsheets, and if I said to you, John, "Hey, are you using spreadsheets?" And you came back and said, "Michael, spreadsheets are kind of weird and strange. I was taught in school not to touch spreadsheets?" I mean, I'd be like what the fuck is he talking about?
John Wingate: I didn't know if you cuss on this, so okay good. You just opened up half of my vocabulary.
Michael Light: Oh, yeah. Of course you can.
John Wingate: I'm just joking.
Michael Light: I think in a few year's time, that'll be the same reaction to a CEO who says, "Oh yeah, I don't use intuition." It would be stupid, you know? I mean, sure, it's a choice. You don't have to use intuition in your business. You don't have to use spreadsheets, but it's a tool. It makes it so much easier to run your business, particularly as thing … The pace of change has just increased so much in the last few years, and it's getting even faster. The amount of information that comes in is so much. You can't handle it on a rational basis. You've got to pick and choose using your intuition where to go and what leads to follow and what people to talk to. You can't talk to everyone. You can't follow every new technological change.
You've got to have a gut feeling about what is going to bring you the most joy and the most money. That's on the tactical level, the business level. Then, at the global level, just imagine a planet where everyone is using their intuition in their business. The businesses would be making much more heart centered decisions that are beneficial for people.
John Wingate: Absolutely.
Michael Light: I think we would live in a better planet when business leaders and everyone in the business is following their intuition. That doesn't mean we throw logic out the window with the bathwater and the baby. Logic is a tool as well. Rational thinking is a tool as well. These are all just tools for having a joyful life and creating what we want in our business. You know, if you look at the ultimate bottom line in a business, why do we have a business? Well, we want to create money. Maybe we want to have a legacy. Maybe we want to change the world, but underneath all of those, it's we want to be happy.
John Wingate: Absolutely.
Michael Light: Why not get to where we want to go quicker and easier using intuition? That's my thought. This whole thing, I mean, yes, I am writing a book and I've got the Facebook group and planning an e-course as well. These are all useful ways to spread the message, but really this is about a movement of changing how business is done in the world.
John Wingate: It's one thing to say be intuitive, right? It's another thing to teach somebody how to understand when intuition is knocking on the door and they need to listen and pick it up, right? Is this intuitive thought or action or is this logical reasoning thought or action? I agree with you 100%. You can definitely use both, but how do you train? I know that through meditation, right, I've been able to through calming the mind, through letting go of a lot of the other things that are happening in my day to day. Then, as I [beep 00:15:21] in my meditative practice, really being able, like you said, visions, thoughts, all of that kind of stuff coming from where I'm like I never thought of that before.
I've never even seen anything like that before. Where has that come from? How do you get to maybe the point of I'm a logical reasoning being to I'm somebody who now understands when I'm feeling intuition and now I can harness that and use it? What techniques are you advocating for? Are there techniques, or is it just a matter of being more receptive to it?
Michael Light: There definitely are techniques, and one of the misconceptions people have is oh, I'm just not that intuitive. I was only born with a certain amount of intuition. I can't improve it. It's just not true, because everyone is born with enormous amount of intuition and access to the creative spirit. What we do is cover it up. Really, it's less about learning how to use your intuition and more about how to unlearn all the things you've done to cover it up. Meditation, that's a great way to become more aware of your inner voice. Usually, to be honest, intuition typically comes as a quiet message.
It's not noisy. It's not a loud tv in the room, so, you know, it's possible for intuitive messages to be louder. It depends. I mean, often messages that come through the body start off as a slight irritation in some body part but can turn into disease or ultimately they turn into death if you don't pay attention to them. Those are pretty loud. People don't always hear those messages because they think, "Oh, I'm sick. I need to go to a doctor," instead of, "I'm sick. Oh, my body's trying to tell me something."
John Wingate: Absolutely. Look at that. That's genius right there. Absolutely.
Michael Light: Yeah, so there's also of intuitive messages that are available. Whether you tune into them, first of all, you need to know they could be coming in, so body sensations, birds and animals you see can provide messages. You might get sensations in your body when you think, "Should I take this course or that course," and some people, if they're [getting 00:18:04] static, they feel in their body that something feels true or something feels false. Other people feel things. They get words in their head, or some people just have a knowing. Other people see messages. Some people get dreams where they get messages from their intuition.
There are many different ways.
John Wingate: Absolutely.
Michael Light: Some people even get messages through radio. They're listening to pop music, and a song comes on that's the answer to whatever question they've been asking.
John Wingate: Absolutely.
Michael Light: The more you open up to this, the more places you can see or hear or receive messages. Other people talk to angels and guides. That's another way to get messages. Many different routes to receive information.
John Wingate: You know, one thing you said that very much corresponds to the thought that I've been giving in the research that I've been doing to basically all that you just conveyed is the deprogramming or reprogramming of the mind to think more simply, right? We're taught to rationalize huge amounts of data with all these different logics and algorithms and methods for thinking through things, in that process, while our neocortex is crunching through … I did some study. There's a guy named Jeff Hawking, who he was the guy at Palm OS when palm was actually a cool device back in the late 90s.
He went off to start a research facility lab in Stanford University. We had several discussions with him, me and another friend who worked at Oracle when I was a software developer. We started to understand the research that we're doing around the neocortex and the way the neocortex works. Basically,, it's the part of our brains that is responsible for storing away all the thoughts and ideas that we have. It's the part of the brain that all the rest of your brain, if you think about that part, it's like your hard drive. The rest of the brain is like your video card for looking … Your eyes process information, but that's all they're doing. They're just processing that information. They're not doing anything really as far as storing that information, as far as retrieving that information, making patterns with that information.
The neocortex part of your brain, everybody has this ability to build these patterns in their brain. This was the most interesting thing that came out of that research for me. We looked at kind of how the mind progresses through when you're a baby born in the womb, the first thing that happens is you start to hear, right? Then, other things start to happen. If you look at the science behind it, sound waves have numerical representations, meaning we can understand sound waves very easily. They create very distinct patterns in our brains, so our brain function … If you think about this it's even crazier is that two people can know about what an apple is, right?
Two people can know exactly what an apple is, but the parts of their brains that are activated within the neocortex, and even how much of the brain is activated in the neocortex is completely different in both brains. The patterns that they've both built to rationalize what an apple is is completely different.
Michael Light: An apple's a pretty concrete, simple cognitive idea when you think about business concepts, about having employees or tasks or money. All of those are far more complicated-
John Wingate: Exactly.
Michael Light: -and far more likely to be different.
John Wingate: Exactly, and far more likely to … They've theorized that there are six layers of the neocortex. If you think about each layer as a cube, okay, a three dimensional cube, and there's something … You may want to just briefly take a look at this for your stuff. This may help open your eyes to some things. It certainly did for me, but there's these things called sparse distributed representations. Our brain, instead of a bit or a byte pattern, binary pattern, where you have zeroes and ones turned on, and then a byte, if you don't have the entire sequence of the byte, you lose the value of the byte, right? If our brains work like that, that's why when people get brain damaged they're able to recover.
Even though that part of the brain may never recover, they still can, because our brain, when it creates these SDRs, these sparse distributed representations, it only turns on the relevant bits. If you look at something like a sound wave, a sound wave will create … It'll turn on bits in your mind, and all those other … Just like Google's big table, if you've ever researched these really large hashing and data storage algorithms, they're based off of a similar pattern, okay? Well, anyway, these six layers of your mind, these cubes if you will, think about the cube having dense areas of points, right, like a cluster of galaxies.
If you're looking at the universe and you go out, and the web of the universe, have you ever seen a visualization of that?
Michael Light: I've seen pictures of galaxies, but you're talking about 3D representation.
John Wingate: Yeah, like if you zoomed out, imagine zooming out on the galaxy and seeing where you have clusters of galaxies, but they're just a bunch of little points and it looks like this web, right, with clusters, with dotted clusters in certain areas where the galaxies, due to gravitation force, have pulled together. If you think about this cube in a similar manner, those clusters of data points are statistical or representations of similar data. For something like riding a bike, when you first start to ride a bike when you're a kid, you're very wobbly, you're learning, so your brain's having to process all these different things, and it's creating all these different representations in that first layer of your brain.
At some point, your brain no longer has to think about all those things, because what it's done is created a higher level representation in the next layer of the cortex that summarizes all the data that its learned, and it creates a representation at a higher level so you're not having to go back and sift through all of this other data, right? Think about it like whenever you think about two plus two. Whenever you used to think about two plus two, you had to pull out fingers. You had to sit there and think on it for awhile. Then, after time, your mind just gets the answer.
It does that because it's created a higher level representation. Instead of it being a cluster of dots, it's created one dot. Does that make sense?
Michael Light: Mm-hmm (affirmative).
John Wingate: To some degree, that's how these layers of our cortex work. Like you said, think about a business, just your standard business decision. We've got great work going on here, but I've got to fire this person even though they're doing a great job because they're not fitting in with the core value and the culture of my company, right? Think about all the decisions that are going on in your mind that you've been taught to instead of just being intuitive with it, right, forget about all those layers in your brain for a second before you make your decision, and be intuitive with what feels like the right thing to do.
We don't. Our brain immediately goes in. It's rationalizing. It's making these decisions. In two different brains, you can come up with the same answer, but think about all the side effects of what other programming is happening or being accessed in your brain, and how that decision is being molded from two different brains. It's really crazy, and we have to, to the point you made and what I've been focusing on in my book, is you have to focus on, or rather deprogram the mind. I just came up with this thought the other day where the part of the book I was writing the other day, and thanks for your encouragement by the way. Every time I see that, the other day I did 3000 words in one sitting-
Michael Light: Woah.
John Wingate: -because you did your … Go ahead.
Michael Light: No, that's great.
John Wingate: Yeah, I know. I was like you really inspired me that day. I was like, "Man, I got to go crank out some words. He's on that plane cranking out words. I got to too." I'm really happy that I did, because I had this … I don't want to call it a revelation, but I had this thought around the difference between, and there's a guy named Paramahansa Yogananda, he's an Indian yogi who came here from India of course, but just to kind of qualify, he was the only book, the book that he had written about his life, the autobiography of a yogi, was the only book that Steve Jobs had on his iPad when he died. A lot of other famous business people have been following this guy.
Back to this revelation I had, he believed the God focused mind and the sin focused mind, right? I'm not very religious person, but if you think about it from a program … I'm a software developer, so I tend to try to explain things to my mind in algorithms, like how would that work if it was an algorithm? You think about the programming that focusing on all this sin puts in your mind, right? They tell you to connect with God, be one with God, try to be like Jesus or Christian, whatever manifestation you want to refer to, but please keep in mind that there are all these landmines around that are called sin that you need to pray on, you need to be focused on not doing, you need to be judging other people for, okay?
Versus the much simpler, much more narrowly focused, just connect with God, right? One thing that Paramahansa Yogananda said that really got this thought in my mind was there was a guy that came to him that asked him, he said, "My whole life, I've been hearing about what thou shall not do, right? Well, what shall thou actually do?" He said, Paramahansa thought for a second and said, "Do you smoke?" The guy said, "Yes." He goes, "Okay, you may continue to smoke." He goes, "Do you drink?" The guy said, "Yes," and he goes, "Okay, you may continue to drink."
He said, "Do you have sex, do you do any of that kind of stuff?" "Yes." "You may continue." "Okay." Then, he goes, "You may continue to do all that stuff, but I can not guarantee that after simplifying and focusing your mind that all those things won't melt away."
I took that as a thinking back about how you would program something that was focused, that was thinking about one thing versus something else that was thinking about all these other things, the one that's thinking about all these other things could never simplify its mind to where … Does that make sense? Does that thought pattern make sense? You're the first person I've told this to by the way.
Michael Light: Yeah. I mean, you know, I think it's … I mean, these things just have effects, whether you smoke or drink.
John Wingate: Absolutely.
Michael Light: To be honest, a lot of the effects … There's some physical effects, but the far more important effect is do you feel bad about the activity? If you feel guilty about smoking, do you add on more harm than if you're like, "Oh, I'm enjoying it," you know?
John Wingate: Even then, if you're focused on not smoking, right, how many times have people … I can tell you just from my experience, okay, drinking, not that I was a big drinker, but stop drinking, I should stop drinking. I should start doing things better for my body, not because like you said, the harmful effect of the actual smoking or drinking, but to feel better about my body.
Michael Light: I would flip that around. Feel better about your body first-
John Wingate: Interesting.
Michael Light: -and once you feel good about your body, it's like you're just not going to smoke as much or at all possibly.
John Wingate: Exactly, or at all possibly. Exactly, because-
Michael Light: It's like instead of having a rule out should not smoke, not that that's in the bible or anything-
John Wingate: Exactly, yeah.
Michael Light: -but it feels like it's in the modern thing. It's like notice how you feel before you have a cigarette. Why do I have this habit or an urge to have a cigarette? Cut out the automatic programming and make it conscious. Then maybe clear whatever, if you're feeling afraid or whatever the thing is, send light, do TLC, and send light to the fear. Ask what the earlier stage are built the same way and clear it. Maybe you don't need to have the cigarette at all, but after you cleared it, then make a new choice. Say, "Okay, do I feel like a cigarette now?" If you do, have a cigarette, and enjoy it. Enjoy every part of it.
Notice how you feel when you're smoking it, and notice how you feel afterwards, you know?
John Wingate: Right. Be conscious of it.
Michael Light: I haven't smoked for a long time, and I never did smoke more than a packet of cigarettes in my life, because I didn't like how I felt, but-
John Wingate: Me too.
Michael Light: -I can apply the same thing to eating sugar, which is a far more common substance.
John Wingate: Exactly.
Michael Light: I often eat sugar when I'm feeling a bit depressed or sad and I want to pick myself up. I don't think about it. I just automatically reach for the sugary substance. Then, during I'm eating it, I may be conscious of how I feel. I'm conscious. I often get a rush from eating the sugar. Then, afterwards, I get a dip, what they call sugar blues. You feel a bit down, low energy, depressed as the sugar wears off, where often people who are addicted to sugar will eat another candy bar at that point in order to prevent the dip from happening just as cigarette smokers get a high from the cigarette but then afterwards at whatever the time period is they get a dip and they want another cigarette.
A lot of it, most of it, is psychological. If you can clear that, you can shift the pattern. Don't make it wrong. Enjoy whatever you're doing. You've got a body, so enjoy it. Smoke cigarettes, drink drinks, eat sugar, have sex, you know?
John Wingate: Be conscious. That's a great … The way you put it was great. Be conscious of the way you feel before, without it, and the way you feel … Really be conscious of it.
Michael Light: Yeah, just notice it. You don't have to change anything, just not, okay, I'm feeling this way before. I'm feeling this way during. I'm feeling this way after. That may give motivation to change, or it may not, but feeling guilty or shameful about stuff is really the worst thing you can do.
John Wingate: Right.
Michael Light: It's very destructive vibration hold.
John Wingate: It's a very destructive vibration hold. I often think about what does that do to our intuition. I don't think about it in the same way, but if you do think about the programming that's created with fear and … They do so much fear programming, especially here in America, you know? It's a lot of fear programming. Fear programming is often times the first emotion you come across, anger, fear, right? The more you have in your mind, the more shit you have to wade through to get, so those things are very, I think, purposefully they do that to keep us away from our intuition, to keep us from making a better world through doing what's right, doing what's good for each other. It's an intuitive part of us.
Like you said, we're not born wanting to go to war. Those things are not inherently part of our nature. Those are programmed into us, right?
Michael Light: Mm-hmm (affirmative).
John Wingate: I think that more than anything, we have to open up and we've been doing a lot of stuff with kids. I was very fortunate, a friend of mine, who you might want to interview as well-
Michael Light: Sure.
John Wingate: He's great guy. He played football in the NFL for four years. Before that, okay so this would be a great guy to talk to about intuition, okay?
Michael Light: Oh, he uses intuition all the time.
John Wingate: Oh, massively.
Michael Light: You've got too much information in too short a period of time. You're playing football. You've got less than a second to figure out how you're going to react.
John Wingate: Exactly.
Michael Light: There's no way you can, like, whip out a spreadsheet and try to analyze what's going on.
John Wingate: It's all feeling. The whole time. There are some … For myself, I played college football too, and I can tell you innumerable amount of times where the play started, I don't remember anything that happened. Then, at the end of it I scored a touchdown, you know? I hear similar stories from him. He's got a really great story. He started off as a walk on at Georgia Tech behind seven guys, seven other running backs. All of them, within the first three or four games of his freshman year, got hurt.
Michael Light: Oh my.
John Wingate: Yes, how amazing is that? He started. I think his second game was against number five rated Florida State, and he had the night before. He said he had a dream, okay? He woke up from it, cold sweats, all excited, because he's playing Florida State the next day. The next day, the whole game, he's not doing anything. He said one play comes, the snap happens, and everything goes into slow motion. Next thing he knows, he's running down the sideline. He looks back, and he said he remembers that was the dream.
Michael Light: Oh.
John Wingate: Yeah. He went to the NFL. Unfortunately got injured, but what he's doing now, and what we kind of were working on for awhile, and he's still doing it, he's teaching kids … I think it's exactly the same as what you're doing for people in business, how to tap into their intuition using … He has a saying called I'm a genie. Imagine. His imagine series, or I'm a genie. It's really about understanding that it's you. Don't look to the outside for logic and reason and answers. The answers are within you. They are within self. He's going after the children and starting with the least fortunate, most disenfranchised, you know, in the poor schools, the least funded schools. He's trying to go after that kids, because you go after somebody in a highland park school, they might have already been taught so the value they're going to gain, and really the measurement you can take on improvement is not going to be that great.
It's going to be looked at as maybe not successful. In these kids that are disenfranchised, they're poor neighborhoods, just even the slightest uptick can show massive improvements in these kids' lives, educationally, just the way they act. If you see here in America, a lot of these kids, these schools, not a lot, but some of these schools are starting to put meditation in instead of detention.
Michael Light: That's nice.
John Wingate: That's great. It's fantastic.
Michael Light: How about they do meditation not as a punishment but as a reward?
John Wingate: Absolutely. You know? We can do so much more with our educational system. It's ridiculous, so he just actually got accepted to be-
Michael Light: The system is not designed to help people perform creative, intuitive tasks in their businesses. It's designed to deliver automatons who work in a factory or who join an army and do what they're told.
John Wingate: Exactly.
Michael Light: That's actually … When schools came to the United States, they came from the Prussian model, which was designed to produce the citizen soldier. The other motivation was some of the industrial giants in the U.S. who were like they wanted obedient workers. They needed to be able to read and write, but they shouldn't be questioning orders. When the bell rings, you need to jump and go do the next thing.
John Wingate: Absolutely. Wow, I never thought about it in that terminology. That's exactly what intuitively you think, but that's a great way to explain it.
Michael Light: Yeah.
John Wingate: I didn't know it was from the Prussian model, creating soldiers.
Michael Light: Yeah, that's where the American education system was copied from. Prussian's one of the early education … They created state education. That's in order for the state to have more power, because when you can have several million people in the army and they can follow orders and directions, you can defend yourself against other countries better or attack other countries depending on which way you want to go.
John Wingate: You know, I've also had this … Have you heard about this common core teaching? Have you heard about this new method of teaching? In America, there's this new method of teaching. It's originating in the southeastern part of the United States. It's called common core. When I first saw the way they do math, I had this feeling that, I don't know, but Jesus, this sure does look like it's going to do significantly different type of programming in the mind than just looking at two numbers and trying to add them together. It uses a combination of lines and crosses and hashes.
I just had this feeling about it. This can't be the right way to have kids learn. It's that saying that Albert Einstein did. If you judge a fish by its ability to climb a tree, it's going to grow up believing it's stupid all its life. We do that so much to these children. We don't let them grow in the way that they need to grow. We do that with education. We do that with religion. We do that with so many aspects of life. We stamp out this methodology, and if the student or the person learning that methodology is behind or doesn't even want to do it, and I was one of those kids in school.
I used to finish work quickly, or I didn't want to do it, so I'd talk. I was the one who was the bad one, you know? Really-
Michael Light: You were the bad one for that school system, but maybe these are good skills to have for being creative in your life. The other thing related to education is that … I mean, I know from my own experience and from other people that if you're tuned into your intuition, you can get high scores on multiple choice tests, not by guessing, but by intuiting what the correct answer is, intuiting where is the truth. How does school regard someone who doesn't study the subject but is able to get a top score on a test? Oh, they cheated.
John Wingate: A cheater.
Michael Light: Yeah. It's like a strong discouragement to use your intuition.
John Wingate: It's sad.
Michael Light: It's not rewarded. If you answer something in class and okay, how did you know that? Oh, my intuition told me. You're going to get slapped down. You've got to have a rational answer. You've got to be able to support your answer with rational argument.
John Wingate: It's so sad.
Michael Light: It's okay. Just a movement to change. There's a lot of the un-schooling movement I think around changing this. You know, that seems to produce … Also, the, I forget the name of it, Montessori schools and there's another kind of school whose name escapes me.
John Wingate: Catholic schools?
Michael Light: No, they don't encourage intuition.
John Wingate: Yeah, not at all.
Michael Light: Anyway, there are-
John Wingate: Are you talking about types of schools that encourage intuition?
Michael Light: Yeah, there's Montessori schools, and then there's another type. The kids I met there were full of light. These are teenagers. Usually teenagers are sullen, withdrawn, sarcastic, not very full of life. These children, they were creative, they were trying new things. They were confident in their own abilities, because they hadn't been squashed down.
John Wingate: Wow.
Michael Light: Yeah, and this is possible. People don't have to … People can be wonderful, creative, spiritual beings if we let them be. Anyway, I have an event I'm going to, John, so I just want to wrap this conversation up. Do you have a name for your book?
John Wingate: You know, I'm still going through names. I have a few that I've settled on, but I'll shoot you something here in the next week with a name. I'm planning to wrap it up here in the next week.
Michael Light: Okay, cool, and then how would people find you?
John Wingate: As far as find the book?
Michael Light: Do you have a website for example?
John Wingate: Yeah, I'm going to have a website. We'll pair it with a Facebook page. we'll have all the social media channels tied into it. Then, we're going to do amazon and-
Michael Light: Well, once you have that, let me know, and I can tack it onto this recording.
John Wingate: Absolutely. Also, I will connect you right now with my friend, PJ. He's already-
Michael Light: Yeah, that'd be great. Yeah, I'd like to meet people who use intuition in sports, in the military, in medicine. Those are all the three fields where definitely you can benefit from intuition, but people don't always talk about it.
John Wingate: He does. He loves to. You'd have a great time talking to him.
Michael Light: Fabulous.
John Wingate: All right, Michael.
Michael Light: I appreciate you getting up so early, John. I'll see you in the Facebook group, and I'm sure we'll get to meet in person one day.
John Wingate: Absolutely. Look forward to it, have a great day.
Michael Light: Okay. Bye.
John Wingate: Bye.