Many entrepreneurs feel short of time and overwhelmed with more tasks than they can do. There's never enough time to get everything done. This pain seems to be increasing more and more over time.
I do believe that this is very easy to solve, just by changing your perspective and using a few simple business intuition tools.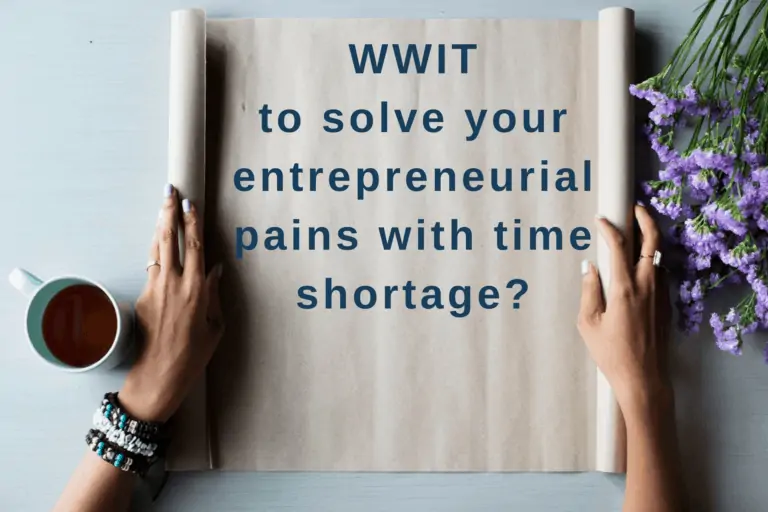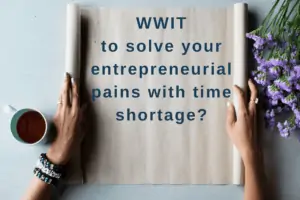 What Would It Take
The WWIT (What Would It Take) question can help.
Are you clear on your goals?
Example:
WWIT to for me to easily reach this goal by end of this month?
How can I do the task?
The main goal here is to open your mind to problem-solving attitude, instead of focusing on the problem itself.
Intuition as your voice of wisdom
Do you listen to your intuition to give you some suggestions for inspired actions? This is one of the best ways to achieve ease at your business and to achieve balance in life vs. business.