What is your drive?
Where do you get motivation from?
Sometimes the work itself is more than enough to inspire you and get you that extra shot of adrenaline. I like to set myself for success on a daily basis by meditating and doing some  .
Related: TLC
But one thing that is common for all successful entrepreneurs is that they like to learn. They surround themselves with smart(er) people.
Smart people listen.
I have talked with some of them and asked about their favorite podcasts they like to listen. Here's our list of the top entrepreneur podcasts in the first half of 2018.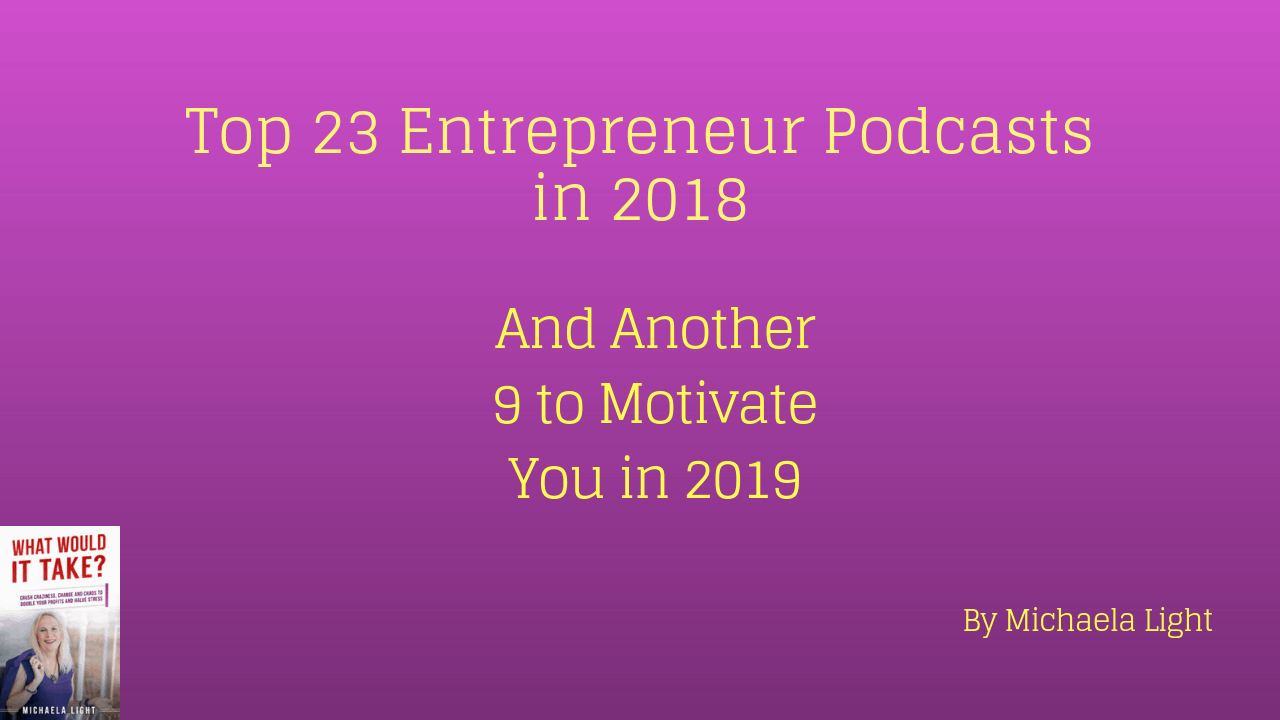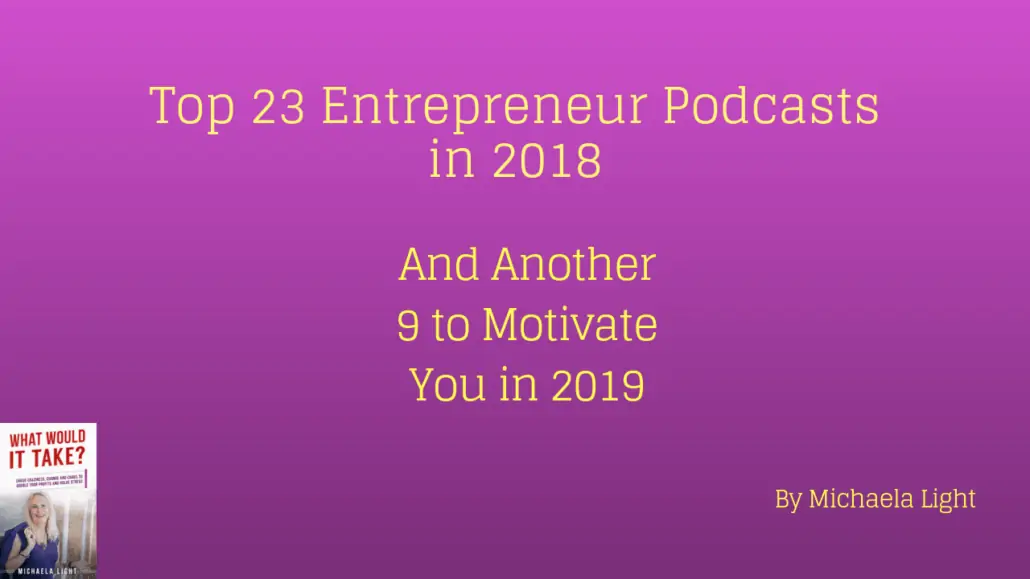 Take a deep look inside yourself.
Where do you derive your motivation? What drives you every day?
Maybe it's work. The joy and satisfaction you receive from a job well done can definitely inspire. Or perhaps, it's your family that gives you that much-needed adrenaline shot to get you through the day.
Personally, I set myself up for success each morning through meditation and a process I like to call TLC—or To the Light, Connect.
Our daily routines that we practice are unique to each and every one of us. But that doesn't mean we are all so different. There are many things we have in common as smart entrepreneurs.
A key similarity that we should have or develop is the ability to observe our surroundings. We need to listen to our environment. Our environment is not just the physical space around us, but the individuals we meet and our inner selves—or our intuitions.
While we continue on the introspective journeys of our intuition, we must not neglect the teachings of those around us. This is one of the major reasons I started the Intuitive Leadership Mastery podcast. By learning from others, I was able to enhance my own voyage into my intuition.
I have spoken with my podcast guests, and they gave me some great recommendations into other productions. After checking them out, I have compiled a list of must-watch podcasts. Without wasting anymore time, let's jump right in to the Top Entrepreneurial Podcasts of 2018.
My entrepreneur friend Till Carlos recommended this one to me. He said it cuts through the crap and asks questions that are often on the hard side of things. In several podcasts he crushed his interviewees, which was really enjoyable. Great business nuggets in there.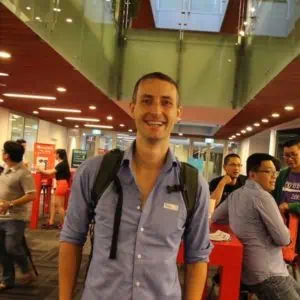 Learn more about Till Carlos here
Chris Reynolds suggested that I pay attention to this one because it has some incredible shows lately. He also suggested  'Tropical MBA' podcast.
Chris Reynolds is the host of The Business Method Podcast. He was featured in Tropical MBA Podcast, DNX Podcast, The Money Answers Show, and many more.
I interviewed Justine Patantyius some time ago. She is an awesome person and a very inspiring fempreneur.
Justine suggests that you should start listening Hurry Slowly podcast, with Jocelyn K. Glei. She says that it talks about important factors such as
how we manage our creativity,

the importance of slowing down and

how we use our time and attention.
These are all crucial for doing good work we love without burning out.
Justine is SOULFUL SYSTEMS DESIGNER.
"When you go through the Systems Roadmap, you'll be able to see where you are in your business' development and what you really need to focus your energy on, today."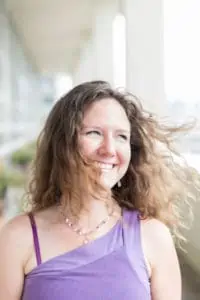 Learn more about Justine and her work here
Karsten Aichholz's favorite entrepreneur podcast is this one .
I took on Karsten's advice to find out why he likes it the most. It's because it covers topics that are highly related to a lot of entrepreneurs out there.
"Starting a business is not easy, nor glamorous as it is often made out to be. I like how they cover what its really like to start up, by sharing the personal and professional experiences of various founders, including the challenges they faced and the lessons they learned from starting their own companies. "
Karsten is a 30-something pro-gamer turned tech entrepreneur. As management trainee at Lufthansa German Airlines he worked in India, Dubai, Austria and Germany. A profound fear of missing out led him to give up his corporate career and try his beard at entrepreneurship.
Karsten blogs about living and working in Bangkok at thailandstarterkit.com.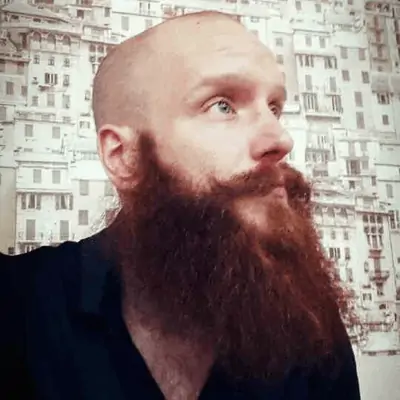 What I liked a lot from Karsten:
"My general tendency to optimise and improve extends to eating with purpose, sleeping plenty, exercising for mental and physical health as well as reducing non-productive stress."
Conni Biesalski is a huge fan of the Angie Lee Show podcast. She told me I should listen to this one. And I did.
"This woman is on fire: she's super real, gives no BS business advice and interviews awesome people. I love how she overthrows a lot of conventional business tactics and just does her own thing. Highly recommended!"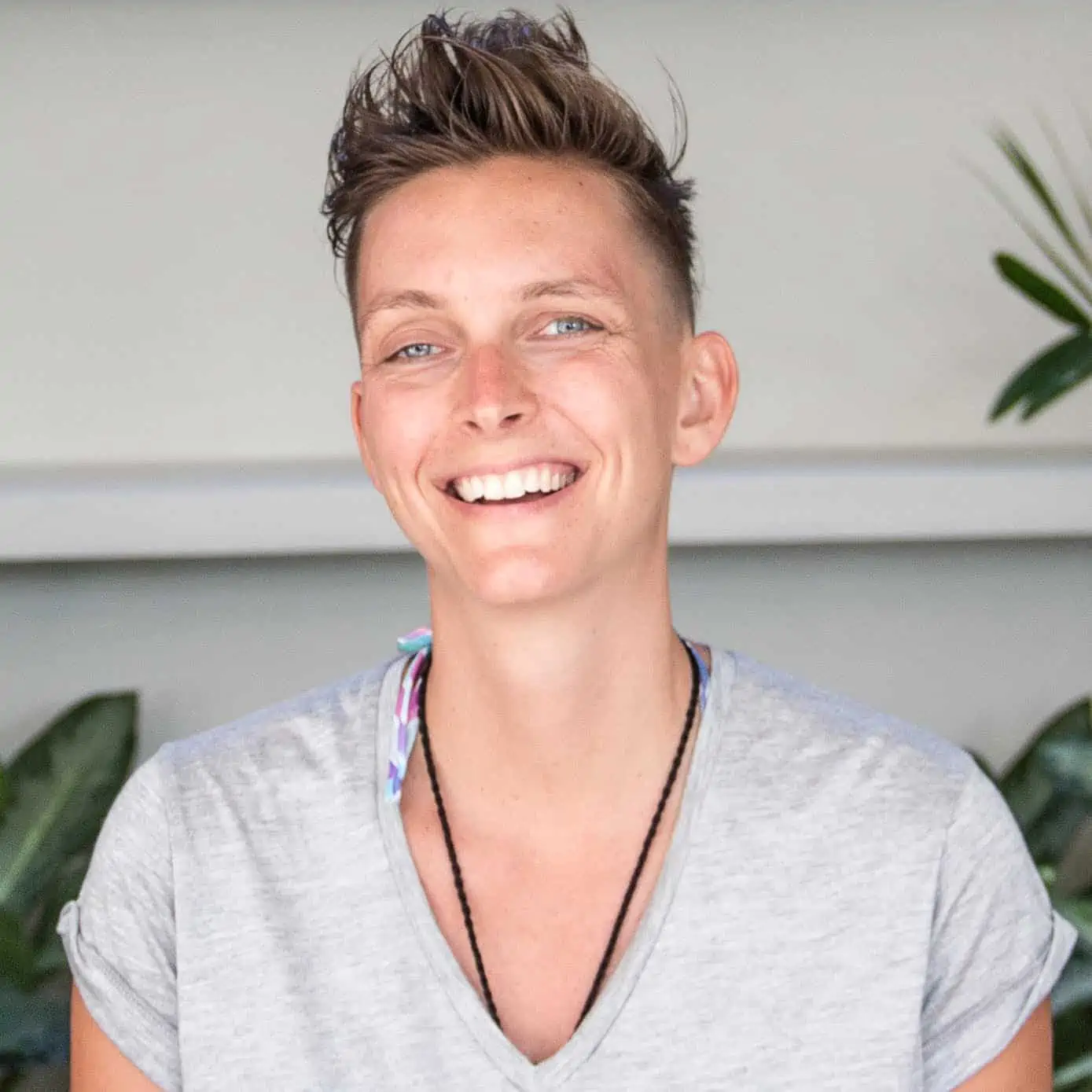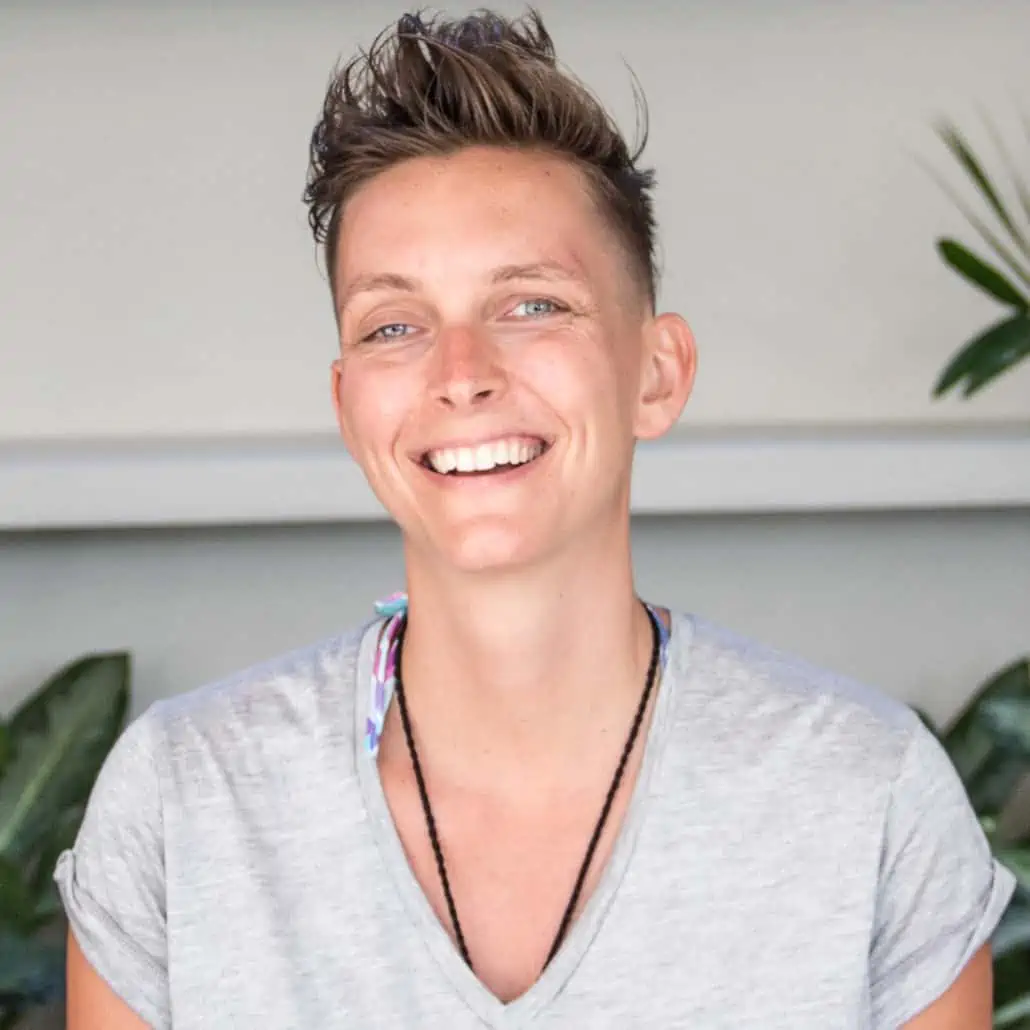 Learn more about Conni
Russell Smith is someone I had a pleasure of collaborating on a few projects. He is currently listening to Growth Marketing Toolbox.
It has a good mix of actionable content and real experiences, plus it's quite heavy on looking at specific marketing tools which I personally find interesting. Also, they tend to 'keep it concise' and get right into the good stuff, each episode is around 20-25 minutes.
Russell is:
here to build, fix, maintain and optimize your WordPress website, leaving you free to run and grow your business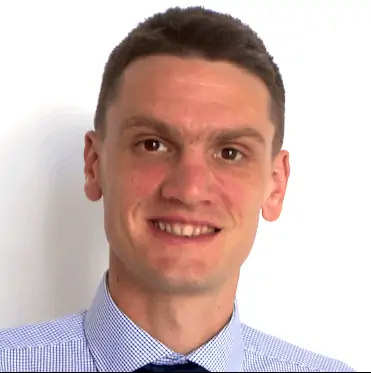 Learn more about Russell here
Emerald GreenForest is another good friend of mine and successful women entrepreneur. Her favorite podcast (besides her own Men On Purpose Podcast) is the Nice Guys On Business.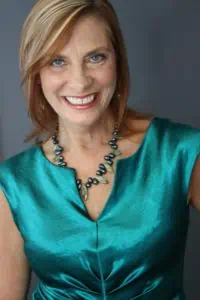 "I love this show because the hosts are really entertaining and funny and well…..Nice!  Their show always leaves me feeling uplifted on the entrepreneurial journey because hey lightening up is both healthy and ultimately profitable!"
Want to know more about Emerald?
'Men, let's be clear.
You have the position.
You have the respect.
You have the influence.
You have the wealth."
She will transform you, men. Just listen to her podcast here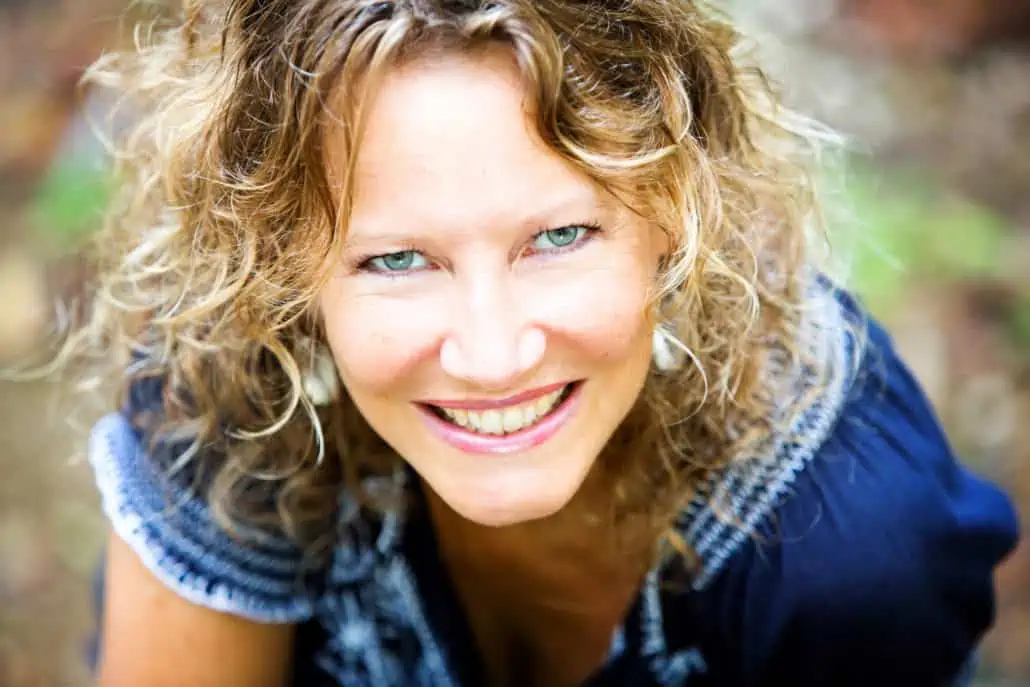 Esther Jacobs recommended me to listen Tropical MBA podcast  because they always have unusual stories and great business tips.  "I was on their podcast about two years ago and still people recognize my story about 'getting fired from my home country for traveling too much' or even my voice!"  Esther Jacobs (1970) is known as the 'No Excuses Lady'. She is an international speaker and author who stands for results; whatever the circumstances.
Learn more about her at her website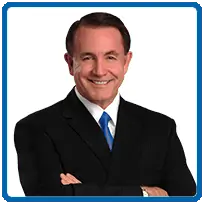 This podcast has started almost five years ago. JV is a successful entrepreneur and his podcast is on a list of many other entrepreneurs because of his highly informational content and unique take on business.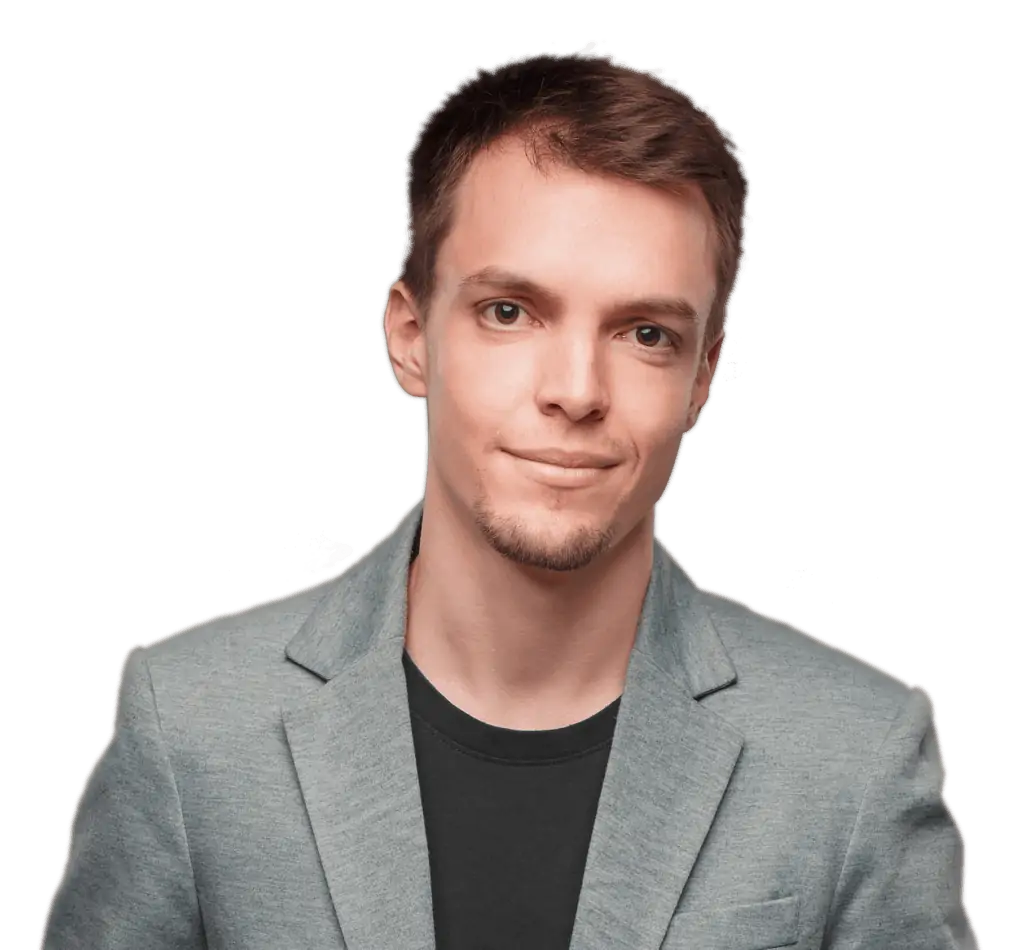 I was a guest on Gregory V. Diehl's podcast Uncomfortable Conversations. If you have some doubt about intuition then this might be useful. And if you already trust your intuition it is interesting to explain it to someone who is 100% analytical.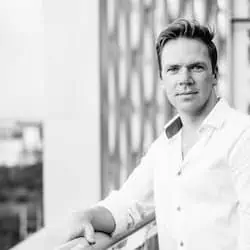 I talked with Chris about how many top business entrepreneurs use their "gut" to make fast decisions. This was a great talk. Chris is very good at asking the right questions. What I learned is that so often it is equally important to know the right question, not only what the answer is.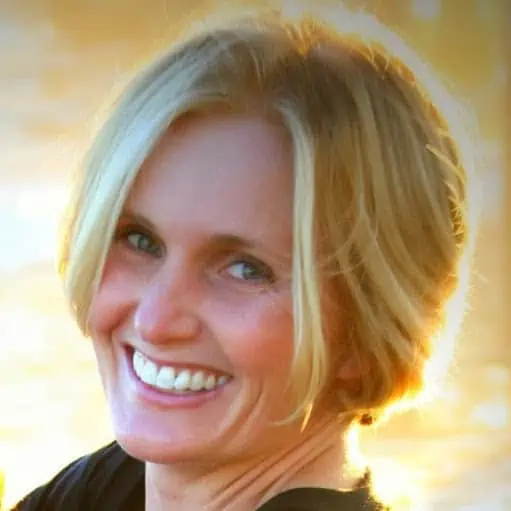 Carrie Roldan is fiercely committed to "lifting" others. Known as the "Business BFF", Carrie helps heart-centered entrepreneurs to align body, mind, and business and live in their highest calling. She is the creator of the Body-Mind-Business Reboot, and also teaches Feminine Leadership and how to create a culture of success.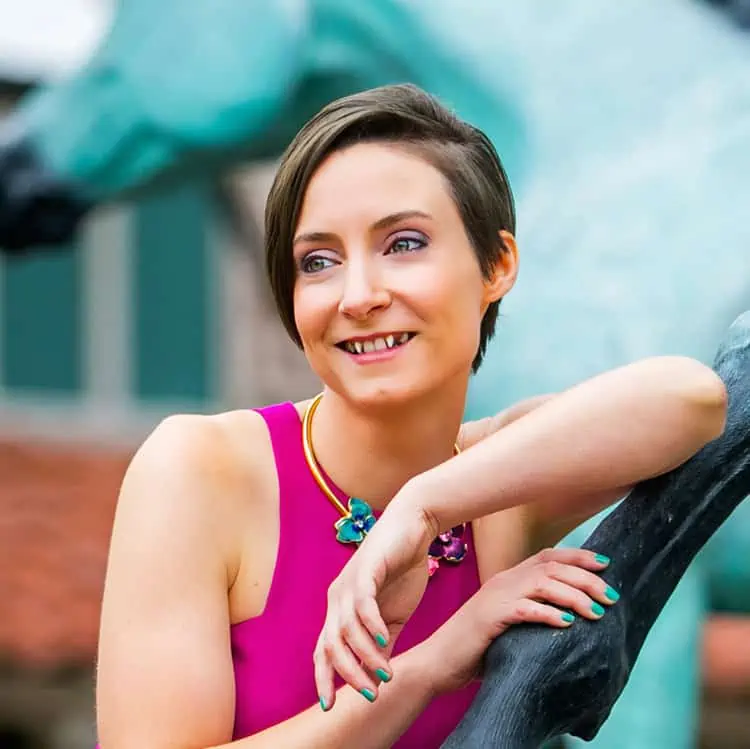 I was a guest speaker in an episode of the Intuitive Art Show hosted by Rachel Archelaus. It was very inspiring to talk to Rachel about business intuition and how it can and will help your business. She has very interesting approach to this topic and I suggest you add this to your regular playlist.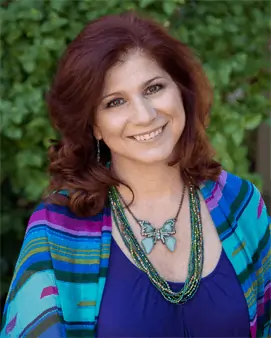 Vicki is a straight-shooter. There's not much you can't say and she will definitely make you talk.  She is an Author, Speaker, International Business Consultant and a Social Media Strategist. She specializes in Live Streaming and capitalizing on current social media trends to capture audience attention and drive traffic and conversions to client websites.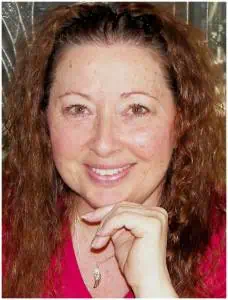 Permission to Follow Your Inner G.P.S. (Guided Purpose SoulPath): this is what Angel says the first thing you meet her. And when you think about it, so often we do get lost because we don't.  Let's ground ourselves and return to this mindset and once you start listening to this podcast, you will definitely begin to run more abundant entrepreneur lifestyle.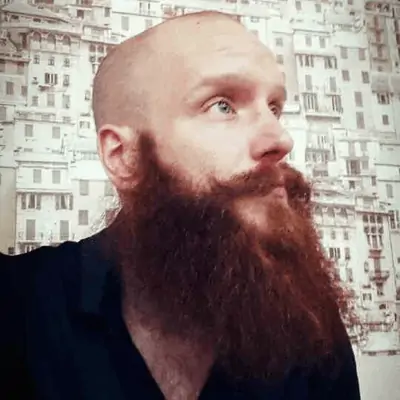 Being an entrepreneur and/or digital nomad and you want to go to Bangkok, Thailand, this is your podcast. Find out everything about how you can make it work for you there, and what you need to know before coming.  Through this, you will also here many experiences from successful entrepreneurs and everything related to traveling and running a successful business at the same time.  Pack your bags, and let's board in. 
Learn more about Karsten here
You Only Live Once!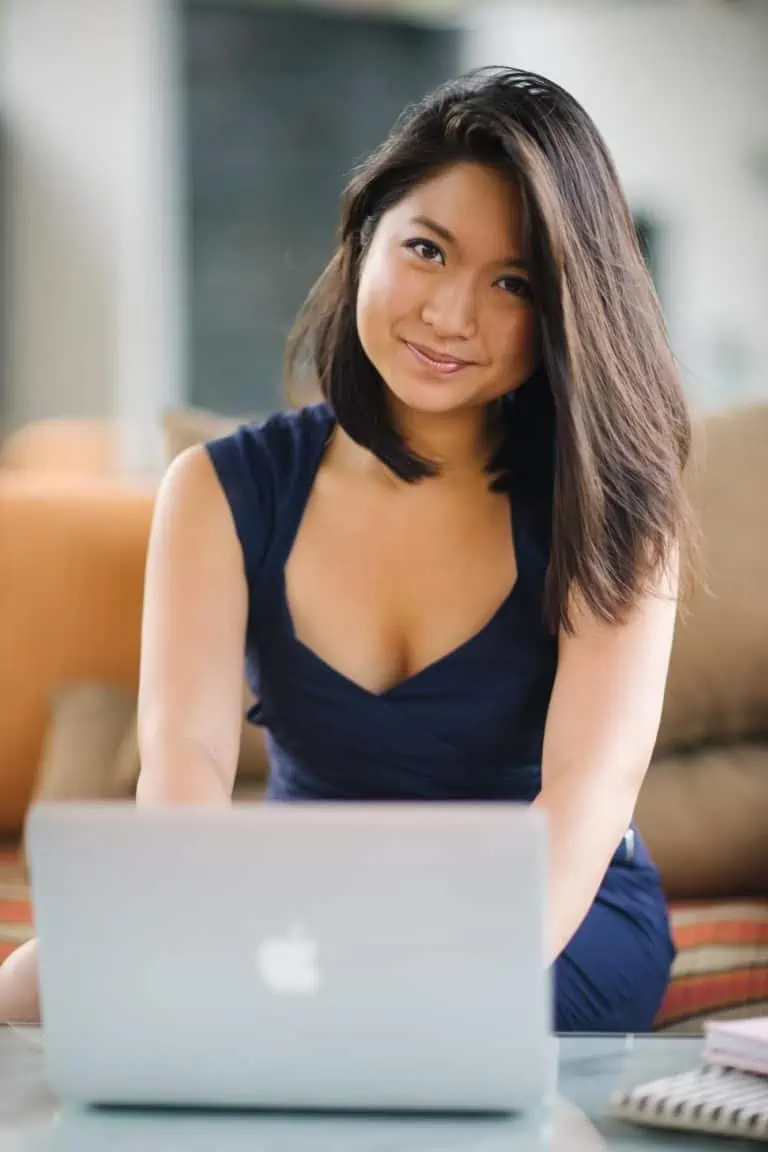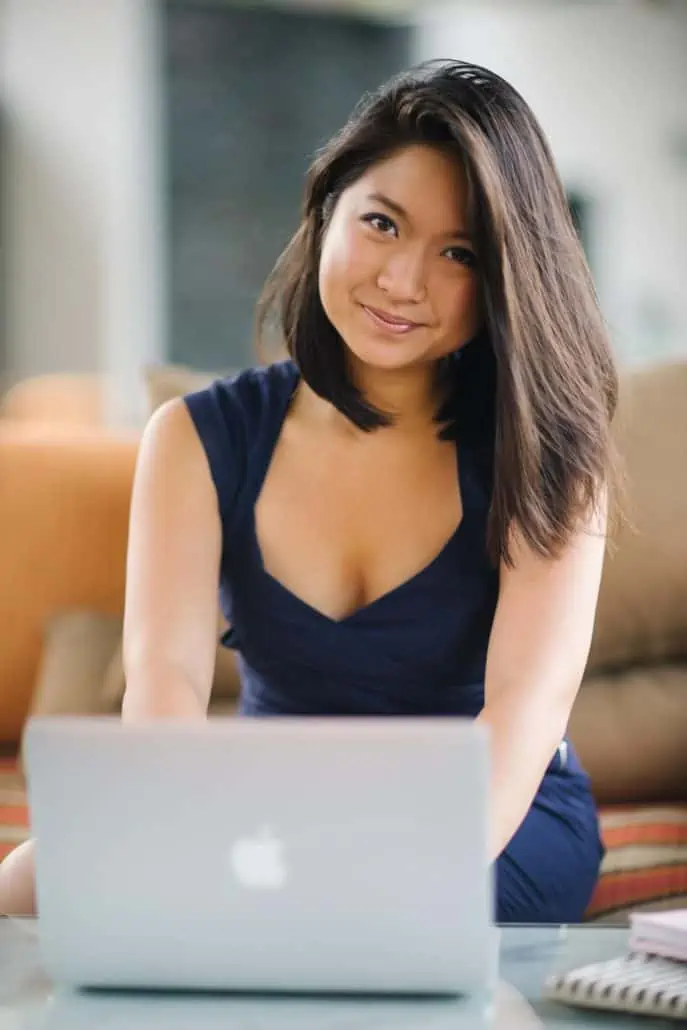 Ying Han Cheng is an international bestselling author, speaker and conscious business innovation coach. Through her You Only Live Once (YOLO) Life & Business Style book and Freedom Success Formula International Online Group Coaching Program, she supports entrepreneurs and conscious executives in 5 continents pinpoint their PASSION, turn it into ACTION and (in many cases) FUND their 7 figure YOLO lifestyles. Her clients span Asia, Africa, Europe, and USA. Her work has been seen on 350+ networks including ABC, NBC, FOX, "The Startup Celebrity Show", Forum for the future, and BBC.
18

BBRShow

by Nicole Holland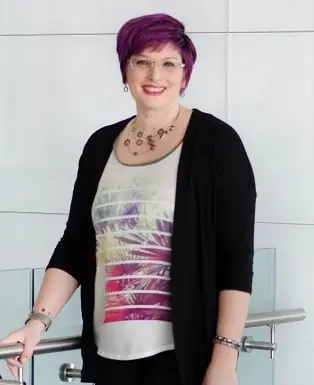 Nicole invites successful entrepreneurs across a wide range of niches into the hotseat for a frank and unscripted discussion about what it really took for them to reach Rockstar status. Newer entrepreneurs and wantrepreneurs will gain enormous insights and value from these interviews and could potentially save years of struggle and heaps of money by avoiding the first-hand lessons learned by Nicole and her guests. Nicole also mixes things up throwing in bonus episodes from time to time where she shares her own experiences and golden nuggets of wisdom. If you're looking for real-talk without a bunch of fluffy BS, you're going to love this show! Follow Nicole on Twitter at @niczthename and visit http://bbrshow.com for show notes, resources, and more.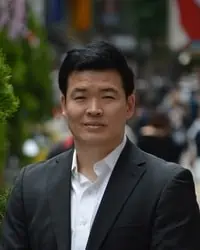 Focus Your Resources: Operate from a position of financial strength. 80/20 Investing is about bundling your resources. First, invest in cash engines. Second, let the markets come to you! One of my favorite episodes is "The 8 Rules of 80/20 Investing".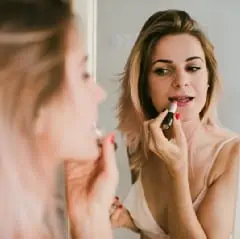 Raw, vulnerable & hilarious conversations with real women from all walks of life on success, womanhood & everything around it. I was very inspired to talk with Anna about:
"Transgender Truths: Male to Female Transition" and other topics when I was a guest at her show.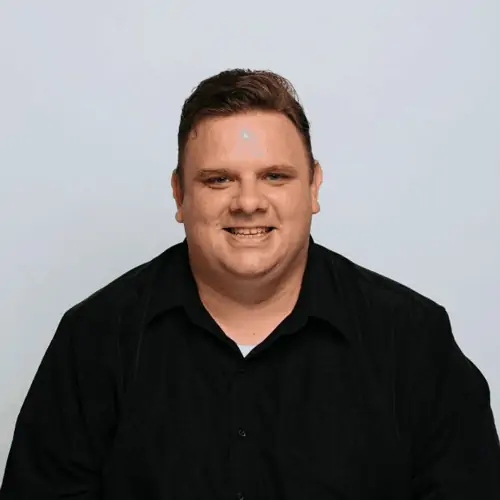 Find out about the possibilities of the online business, marketing and other interesting stuff you can do online, but also start using your business intuition more along the way. When I was a guest at the podcast, we talked about
What would it take for you to get better about using your intuition when making important business decisions?

What would it take for you to double your business this year?

What would it take for you to feel happy about your business again?

WWIT strategy in-depth, but also cover topics like business intuition, entrepreneurial roadblocks, and doing business "differently"

Entrepreneurial Roadblocks

Doing Business Differently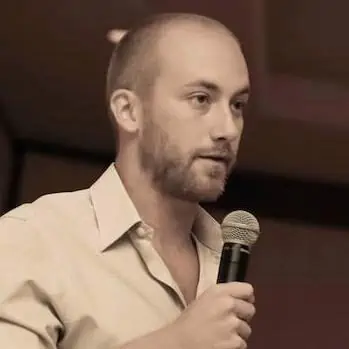 I like to learn and talk about balancing your life and your business. Once you get sucked up into the craziness of the outside world it is very hard to get out. Once you start listening to this podcast, all of this might be (a lot) easier. Make sure you add this to your list of podcasts to listen.
The Business Numbers Podcast was created to help entrepreneurs learn about the important numbers in their business. The podcast is very light on dry, abstract theory. Instead the focus is on the real stories of other entrepreneurs, to use as examples and case studies and a much-less-boring learning experience.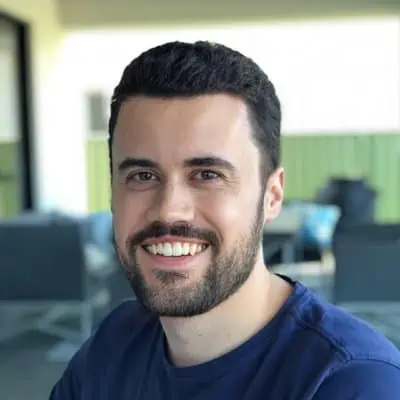 There you go my friends. I gave you 23 more options to upgrade your business and entrepreneurial skills by the end of 2018.
Another 9 podcasts that are on my list to start my 2019 the right way
Gary Vaynerchuk is a guy that is brutal but he's usually right. If you don't like questioning your beliefs don't listen to it (a hint- do listen; it will make you want to improve everything you're doing currently).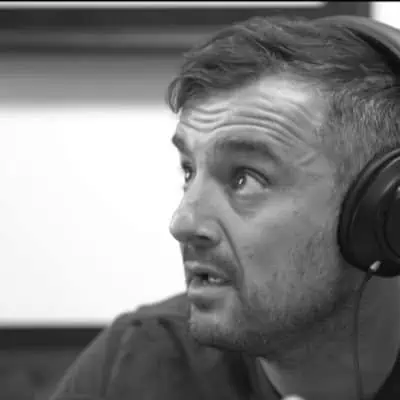 Hosted by Entrepreneur and Public Speaker Justin Schenck it has already become very popular in a business world.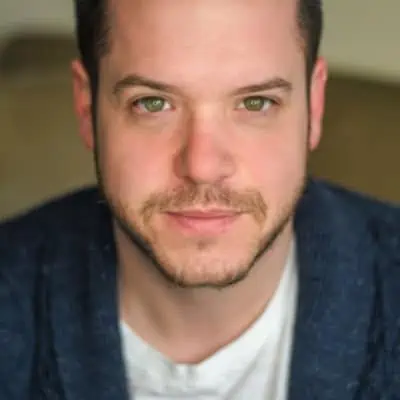 Justing has a unique approach to solving problems and business issues, but what I like most about this podcast is that it talks also about becoming an abundant entrepreneur.
The Stanford University series podcast is an excellent resource for every entrepreneur. Here you will have access to thoughts and real-life success stories from a number of leaders and entrepreneurs. Make sure to include this in your list of podcasts.
This mompreneur is very interesting because she focuses on something else, besides the money. Of course, the majority of the people are aware of this, but sometimes they (we!) lose focus. That's when I go back and listen to this one.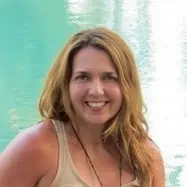 April Beach says:
"It's not about the money, it's about the freedom. Your go-to podcast for lifestyle entrepreneurs who want an online business built around a life you love: travel, sport, time freedom, family, and making the difference you're called to make"
Emily Thompson and Kathleen Shannon are the two hosts of the podcast.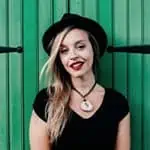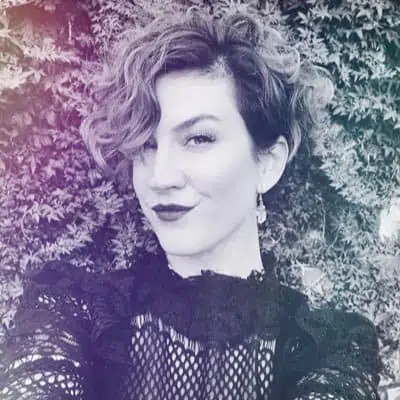 Here I have found interesting advice on how to keep your job and work on your side gig until it becomes The Job. and not get burnt out.  Change to working what you love isn't easy but these two will definitely help you at least a little bit.
The host Ken Coleman offers a great number of advice and information for the leaders and entrepreneurs.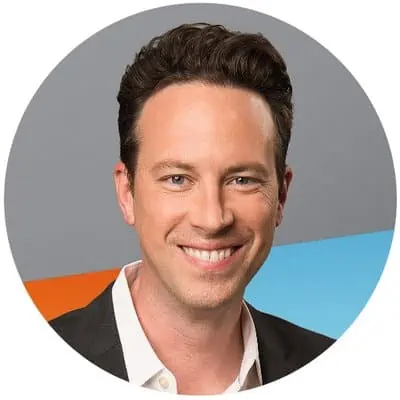 It's impossible to listen to one of the episodes and not catch at least one provoking thought that might make you want to question yourself and work on honing your tactics more.  Simon Sinek and Mark Cuban are just two of the many great entrepreneurs hosted by this podcast.
As a person that cares deeply about the position of the women in tech, but also in other fields, this is a very inspiring podcast to follow.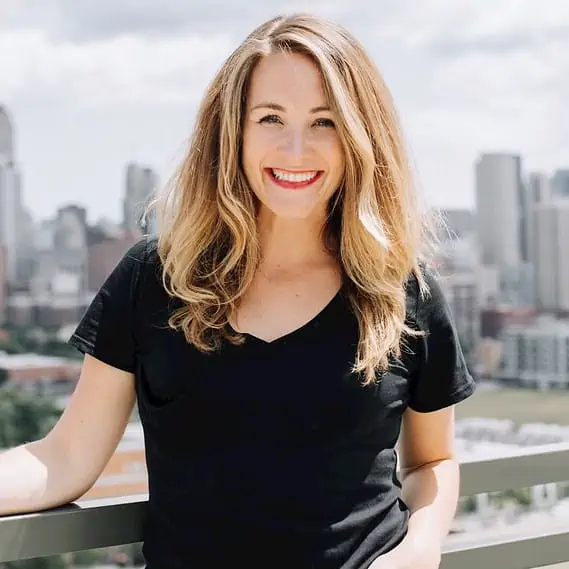 A business consultant and speaker Amanda Boleyn goal is to motivate women to  "start, grow and succeed in their own business."
WWIT for you to finally land that dream job?  Perhaps you've been looking at this problem the wrong way. Perhaps you should think about starting your own business. Develop those skills that were just collecting dust for so many years.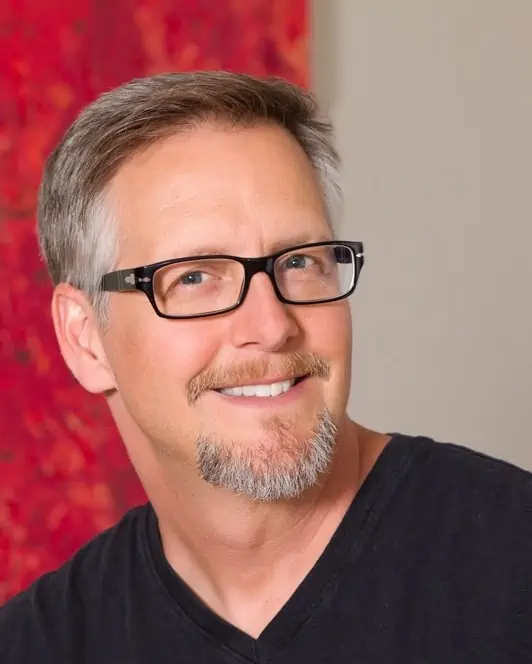 Brian Clark runes this show and it's very good at that. He might even help you realize that even though you are working, you're not doing anything special. Money is not important here.  Try this out and see if you need to do something in order to make life more interesting.
You have an idea. OK, you have a GREAT idea. What makes it great? How will you make other people see it as great?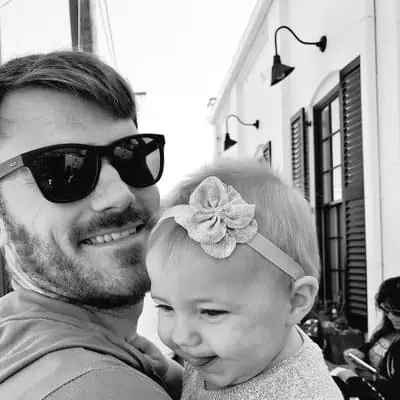 Hosted by Josh Muccio from Gimlet Media, The Pitch works on your skills as a leader and entrepreneur and not only as a creator.
What are your favorite podcasts in 2018? What is on your list for 2019? Share your thoughts in the comments below.